*Last night was book club at my house. We were short a couple of our friends due to girls camp. We met on the back deck and enjoyed veggies and
chocolate
dipped cream puffs. This past month we read Empire Falls by Richard Russo.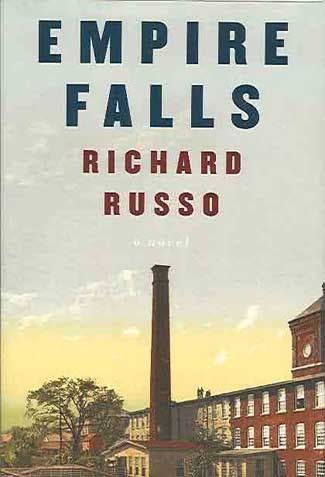 As usual we had a great discussion and lots of laughs. I really look forward every month to getting together with my friends and visiting. I have enjoyed reading the different books that have been suggested, but to be honest I just love getting together, talking and laughing.

*Steve spent Tuesday and Wednesday up at girls camp in Heber. He was asked to give a presentation on the stars. So for the past few months he would spend his free time reading upon the stars, looking at charts and staring up at the night sky. All of this was in vain...mother nature did not cooperate and instead brought in a cloudy sky. He stayed t the camp that night and helped with the hike that they girls did the next day. It sounds as though he enjoyed his time at girls camp.

*My favorite time of the year is quickly approaching...no not Christmas, although it is a close 2nd...FOOTBALL SEASON!! I have gotten signed up for my Fantasy League and have even watched some of the preseason games. For those who do not know, until I met Steve, I knew nothing about football. But since Steve taught me about it I have been hooked. Steve has been a Chargers fan since our days in San Diego and I have as well been on their bandwagon, but I also enjoy other teams: The Colts-because Peyton Manning is so stinkin' funny, oh yeah he is a good quarterback too; I had liked the Steelers because the Coach, Bill Cower was so entertaining, but he is gone so I may not enjoy them as much this year.
* The kid's school year is in full swing. We have gotten caught up from our unexpected trip to Rhode Island. Zack turned in his 1st of 10 book reports, Katie has been working hard on memorizing her math facts, Becky has some very challenging spelling words this year, and Belle has been studying geography. We have about 3 weeks left until we are off track again.
I think that is the basics of what has been going on in our lives. I apologize for the lack of pictures today. I promise to pull out the camera and take some photos for next time.
/p>