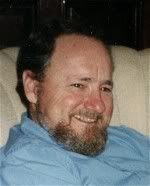 This last week has been such a blur. Last week Steve's dad passed away unexpectedly and within hours Steve, the kids and I were on a red eye flight to Rhode Island. For those who did not know Ken here is a link to the article that ran on the front page of the Providence Journal last weekend:
Projo

Article
It was amazing to see how many people Ken had touched through his writing, work with the Audubon Society, coaching athletics...I spent many hours in the last week thinking, remembering things about Ken. I loved talking with Ken. He always seemed so interested in whatever I had to say. He would ask questions, sometimes I would have the answers and sometimes he would just stump me. He also had a great laugh. I remember playing cards with him last summer and something funny happened and we all began laughing, but he was by far laughing the hardest. He nose and cheeks turned red and he even began to tear up. I have thought about my 1st visit to Rhode Island and he took me out to see my beaver. It was so amazing to watch that beaver. When I think of him, I see him outside. He enjoyed nature. He took people out for walks to identify animal tracks in the winter, would visit places where he knew foxes lived or had heard certain animals had been sited. He had spent the last few years writing a weekly article in the Providence Journal about the nature he saw and experienced. He loved his
grandchildren
. One summer we came out for a visit and he had set up a tent in the backyard and he gathered the
children
in there with him and began to tell them stories. He had their undivided attention. When they came out of the tent the climbed on him, wrestled with him and tickled him. I feel so priviledged to have married into his family and been honored to call him Dad. I am especially blessed that my children have him for their grandpa.
In the program, that was handed out at the funeral, there was a poem printed:
We little knew that afternoon that
God was going to call your name.
In life, we loved you dearly
In death, we will do the same.
It broke our hearts to lose you
For part of us went with you
The day God called you home.
You left us peaceful memories
Your love is still our guide
And though we cannot see you
You are always at our side.
Our family chain is broken
And, nothing seems the same.
But, as God calls us one by one
The chain will link again.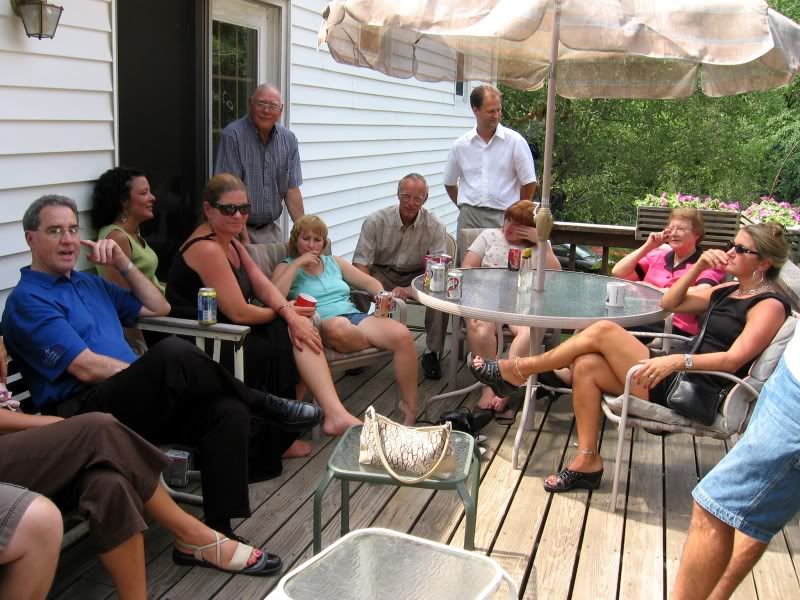 After the funeral we went back to Mom's and gathered in the house and on the porch. Some of Ken's brothers and sisters were there and shared stories about him when he was younger. It was so fun to hear about what Ken was like when he was a youth. I hope someone will write these stories down or retell them so my chidlren will get to hear ALL about their Papa.
My children are blessed to have 5 other cousins in Rhode Island and they spent most of those 5 days we were back east together. These are just a few of the pictures I took of the cousins all together. They all got along so well. They played outside, swam, climbed trees, played crab apple baseball. It was fun to watch them play and I kept thinking how much Dad would enjoy knowing that all the kids were together.