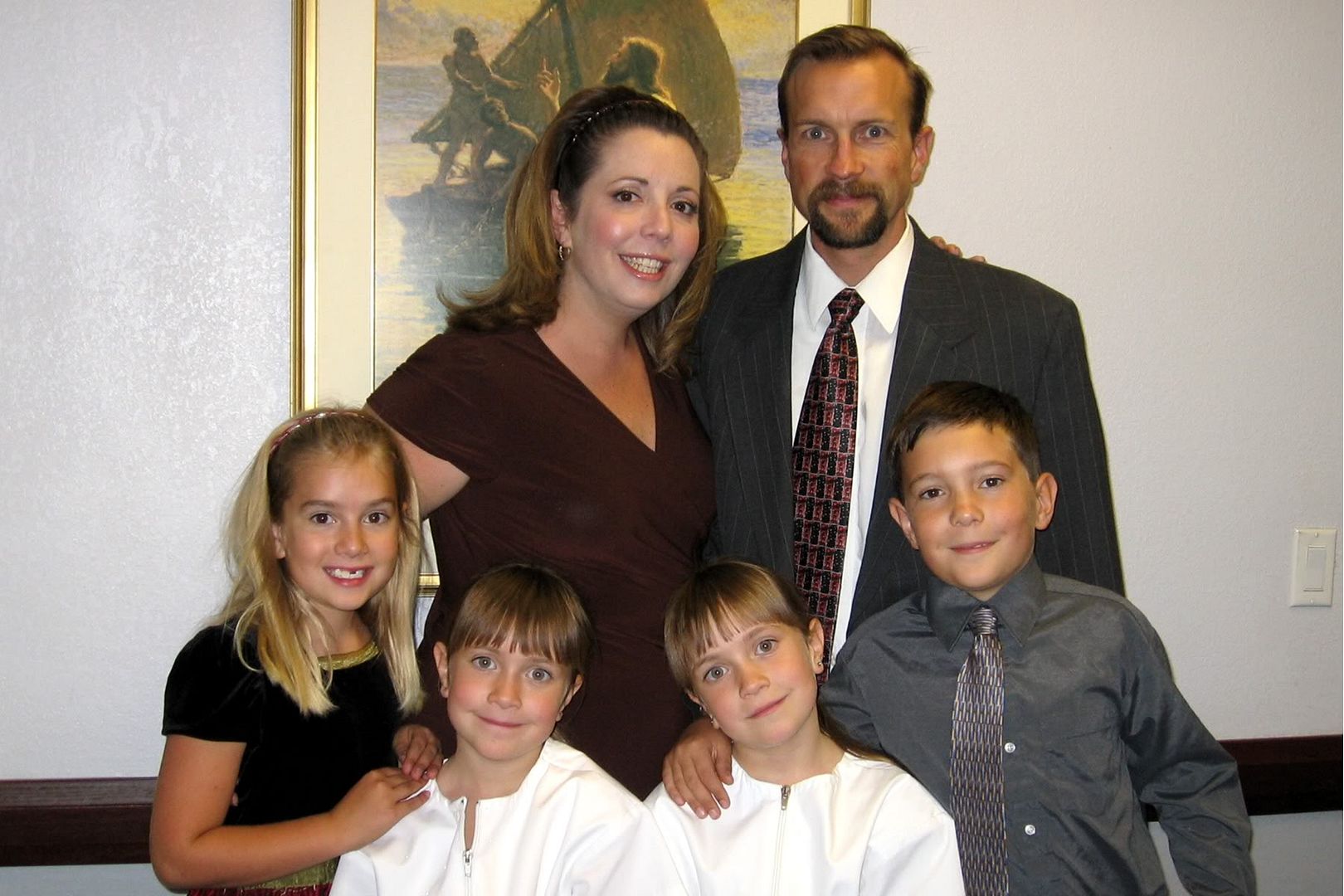 Where has the time gone? My "babies" Katie and Becky turned 8 years old just a few weeks ago. It doesn't seem like that long ago that I had spent 3 1/2 weeks in the hospital waiting for their arrival. And then the came with their little hospital beanies on. The nurses had written Katherine and
Rebecca
on the caps so we could keep them straight. They were so little and beautiful. I knew that they would be depending on me for so much. And now those little girls are 8 and were so excited to be baptized and officially become members of the Church of Jesus Christ of Latter Day Saints.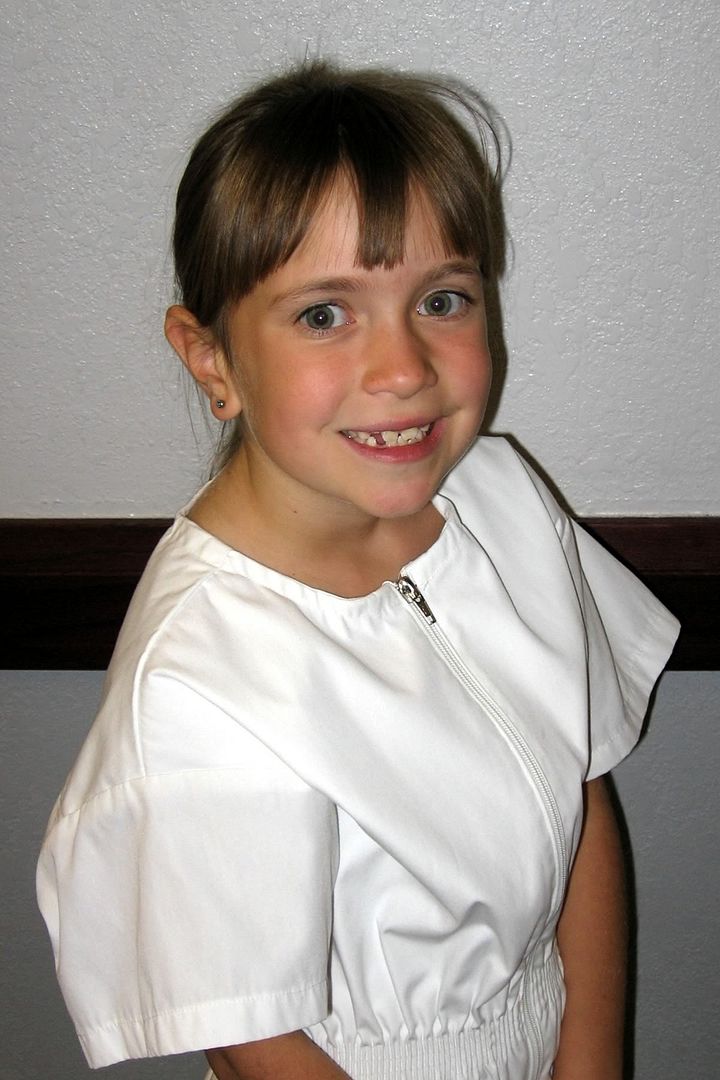 They came downstairs about 40 minutes before
the baptism
was to begin, dressed in the white jumpers that the Primary had brought over for us to use. They had this twinkle of excitement in their eyes. I tied their hair back with a white little ribbon so their hair would not float up.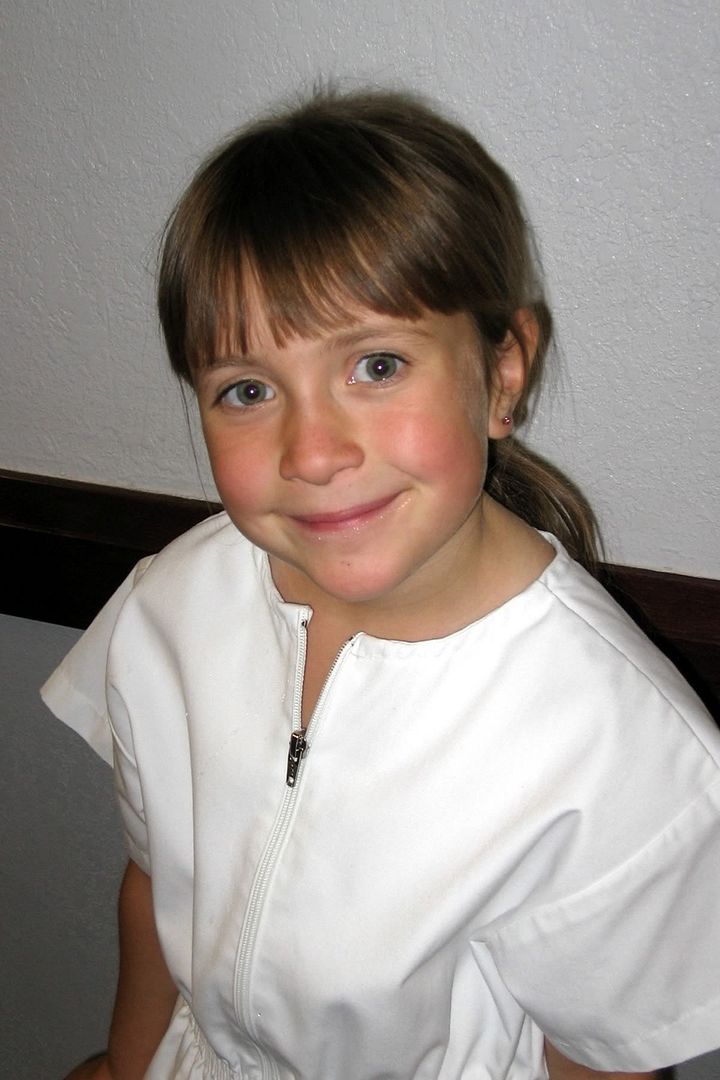 Once at the church we said hello to some of the friends that were there. Because the baptism was happening in the middle of the week, some of our friends had other commitments and could not attend. One very special friend came in a t-shirt and jeans. I know she felt awkward of her appearance, but her appearance meant the world to me. My mother and father both spoke to the girls about baptism and confirmation and they did such an awesome job.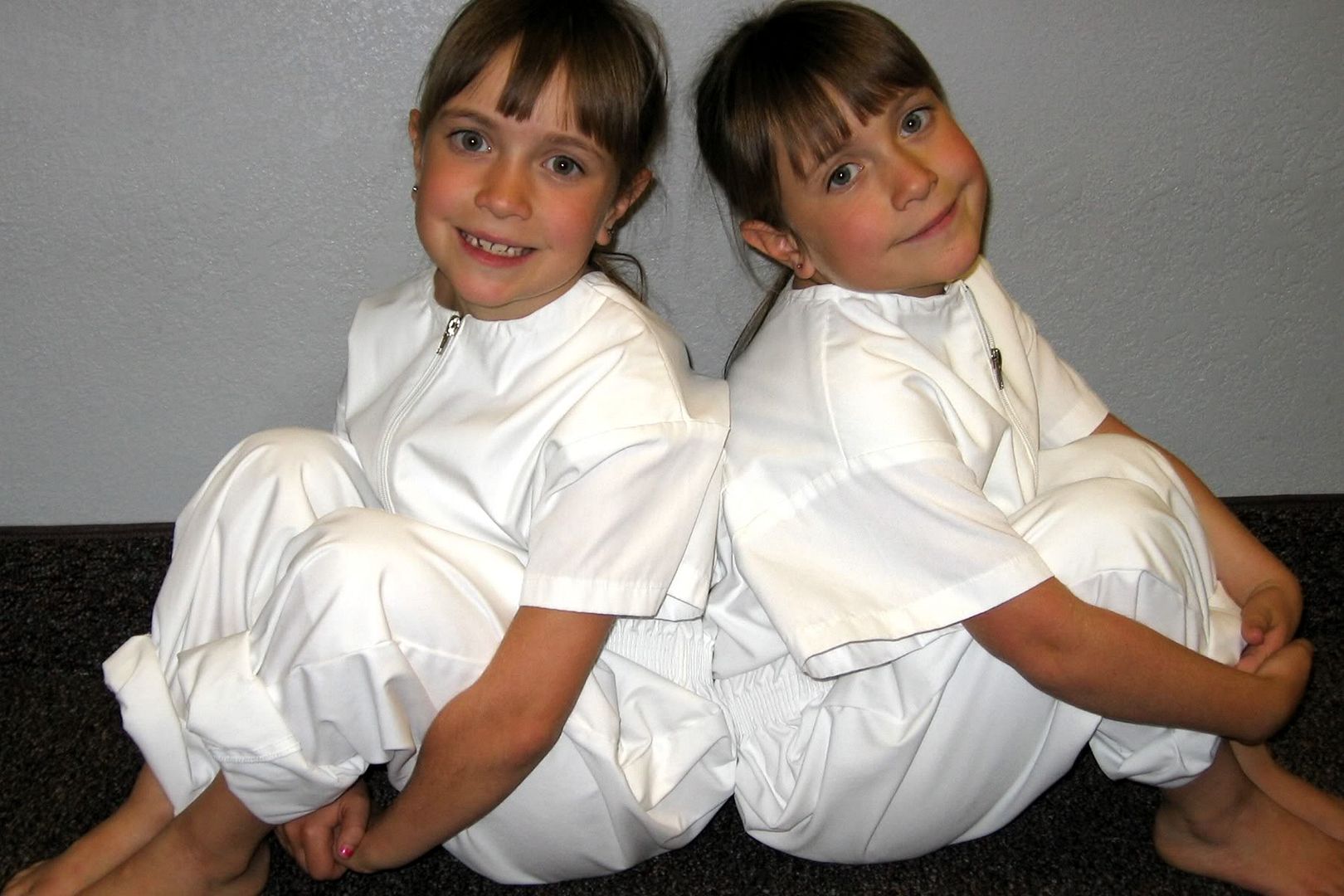 Their primary teacher put together a DVD of pictures and the girl's favorite primary song playing. I just boobed through the whole thing. The 2 photos that hit me like a punch in the gut was 1st a picture of Zack, Belle, Katie and Becky laying on the floor. the girls are not quite 1 years old and Zack and Belle have that baby fat, toddler look to them. Then at the end of the DVD was a photo from a few months ago on the first day of school. They
looked
so grown up. And I sat their trying to figure out where all the time had gone.