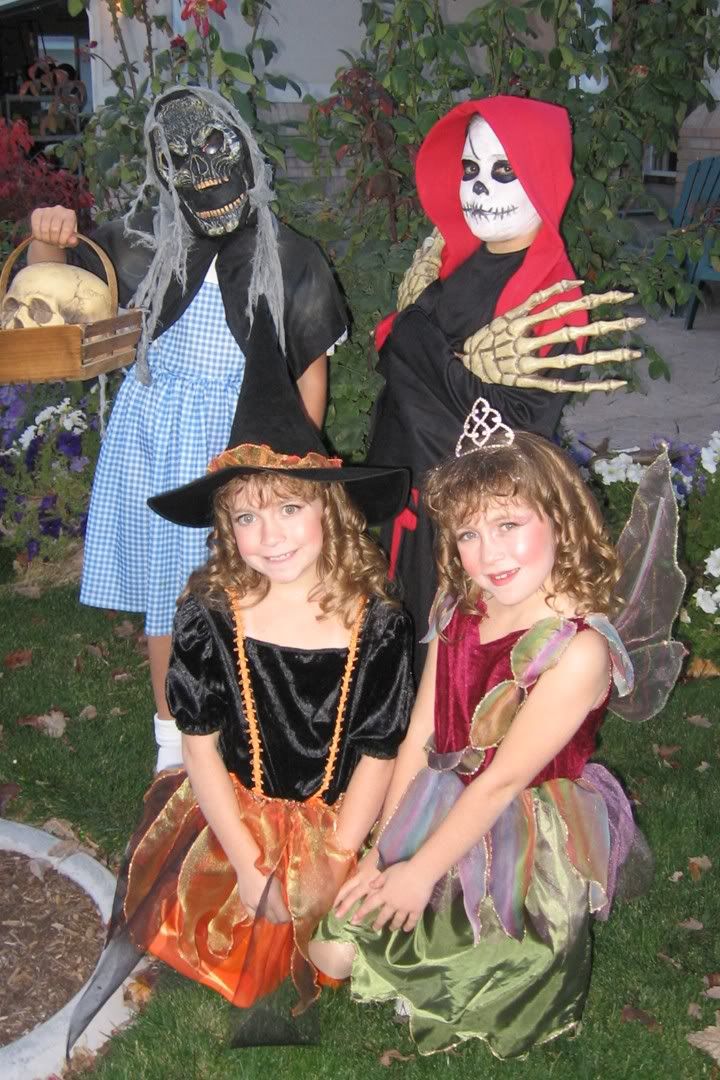 The beginning of October and the costumes box was raided by our kids. Belle found the Zombie mask and decided she would re-wear her Dorothy costume from last year. She even had a skull in her basket to take the place of Toto. Zack found the claws and decided that it would be fun to be the Grim Reaper.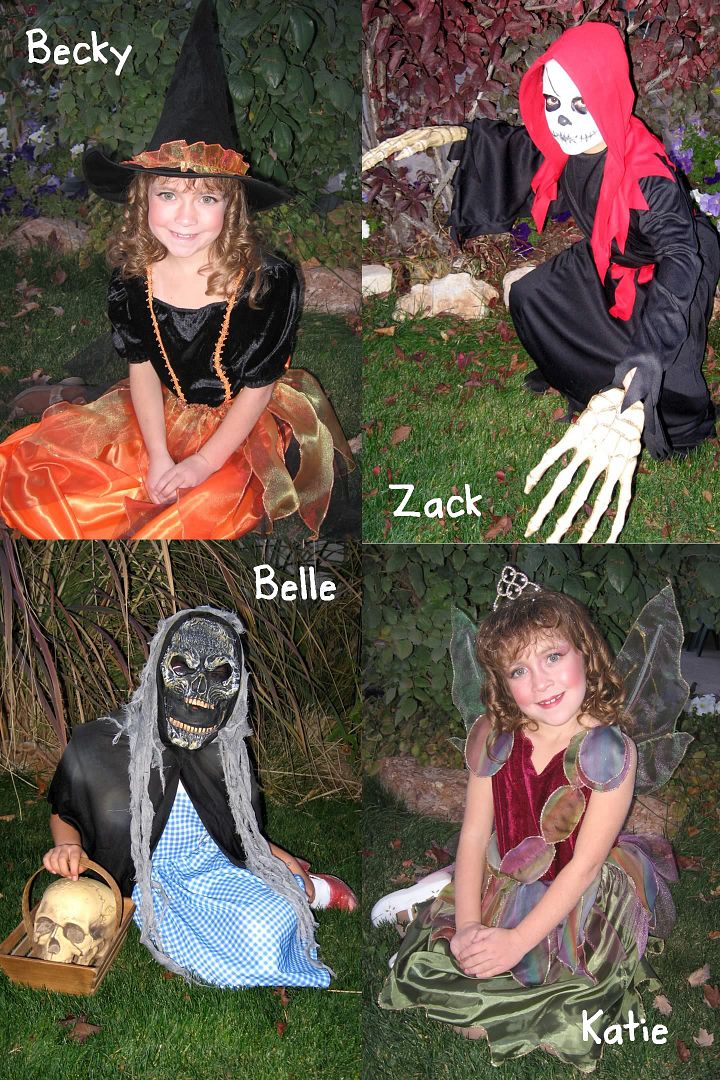 Katie and Becky opted to spend their gift cards to buy new costumes. Becky had gotten a black
Webkin
for her birthday and decided a witch costume would be fun to buy. Katie wanted to be a Fairy of Woodland Creature to go along with her Bunny
Webkin
.
Friday at the kid's school was the Halloween Parade. It was fun to see all the kids in costumes. Definitely Dorothy is a big favorite again this year.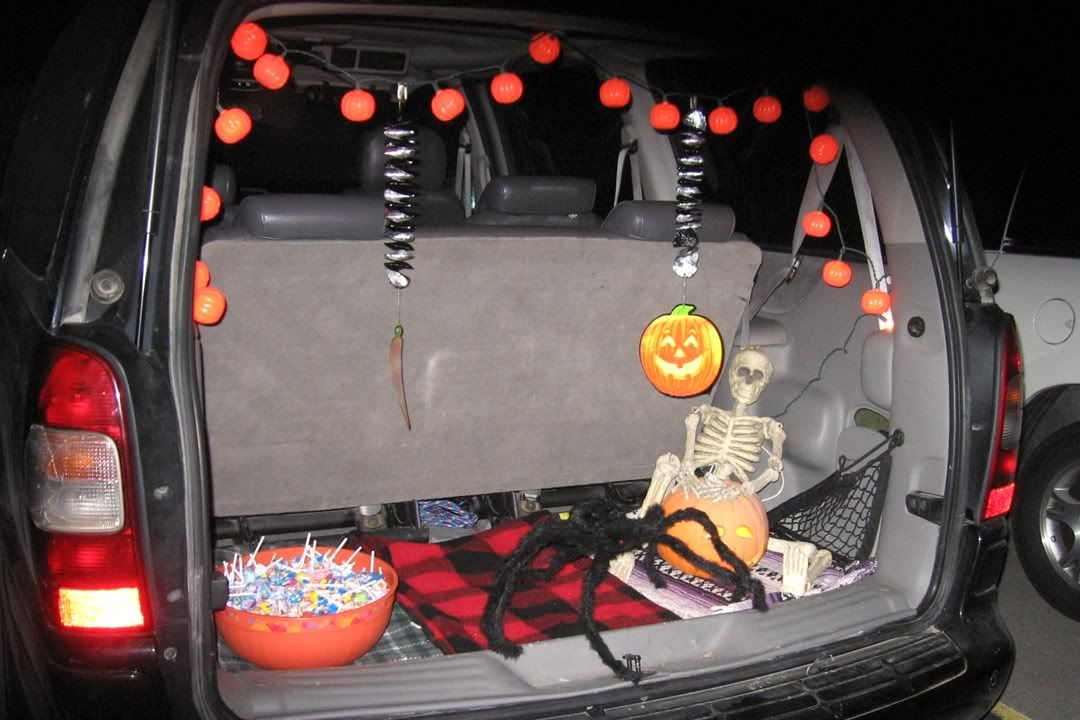 Last night was our Ward Halloween Party. We started with a soup dinner. Then each family made a tombstone to help in getting to know
each other's
families (
Our boundaries have changed, so we only know half the people in our ward right now
) Zack took charge of making ours and Belle read it to everyone. Once this activity was done, the parents went out to their trunks and prepared for the trick-o-
treaters
. I had hung Christmas lights in my trunk and a even set up a little skeleton. I really love watching all the little kids come around and ask for their treats. It definitely was a good time.