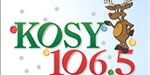 So today, November 1st, I got into my car and drove to the store. I scanned the radio looking for a good song to listen to. And I found it on
KOSY 106.5
.
They have begun to play their Christmas music. Now I know that they are some out there that find this quite disturbing, BUT I look forward every year to the playing of Christmas music on the radio. I enjoy Christmas music so much that I sometimes will put a Christmas CD in the summer. The music just makes me happy. I have a pretty good collection Christmas music, but there is something about having it 24/7 on the radio that just makes me happy. If there are any of you out there that are jonesing for some holiday cheer...

So yesterday I went to Laurie's
BLOG
.

Her topic was BLOG CRUSHES. And as I read about her crush with

Heather D. White
and knew exactly what she was talking about. There are two blogs that I enjoy popping into.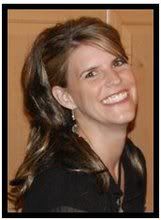 The 1st was Laurie's own blog. She just seems so stinkin cute. She is very creative. And has the cutest family.





She has a second site

TIP JUNKIE

,
which has some of the coolest ideas and projects. I love that she likes to show off her ideas, but even more it has been a place that she shows you what other women are doing with their talents. That so ROCKS!!! She seems like a person that enjoys life and has inspired me on days when I am lacking inspiration.

The 2nd one is Kristi's
EVERYTHING IS PINK
. I have been in love with this site since my first visit. She loves finding treasures at Goodwill. She has the 2nd cutest of girls (mine are of course number one). I have gotten to see some of the sites in Washington DC. She introduced me to Hannah Anderson catalog via her blog.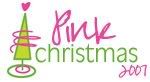 She has started
PINK
CHRISTMAS.
It is a gift swap that she has organized with other bloggers. It is a neat way to reach out and get to know other women out there.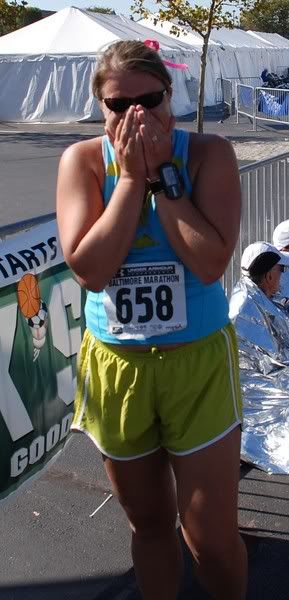 She also ran in her 1st marathon a few weeks ago. I have been so inspired by her accomplishment. She writes up her blog entries so well, that as I read about her race I could feel the pride she had in herself. I actually cried as I read about it.

I hope you will pop into these ladies blogs and see why I think they are so awesome. Or even share with me who's blog you love so I can add it to my list. I love the time that I live in. I love that we can log into our computer and meet and learn from other women.