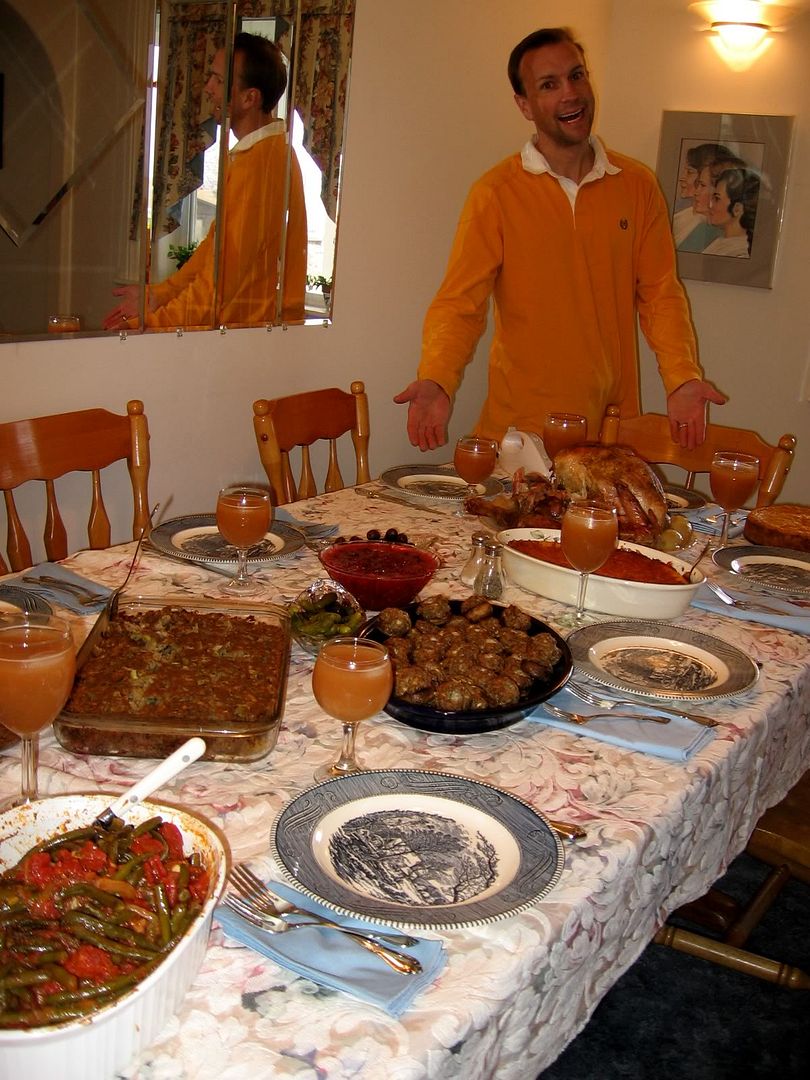 We celebrated Thanksgiving at my parent's house. We woke up bright and early and
drove the
2 1/2 hours to
Ferron
. Mom already had the turkey in the oven when we arrived and set out an appetizer platter for us to snack on as we awaited he feast. I made my corn souffle and an apple pie to do my part. Before we knew it, the turkey was out of the oven and it was time to eat.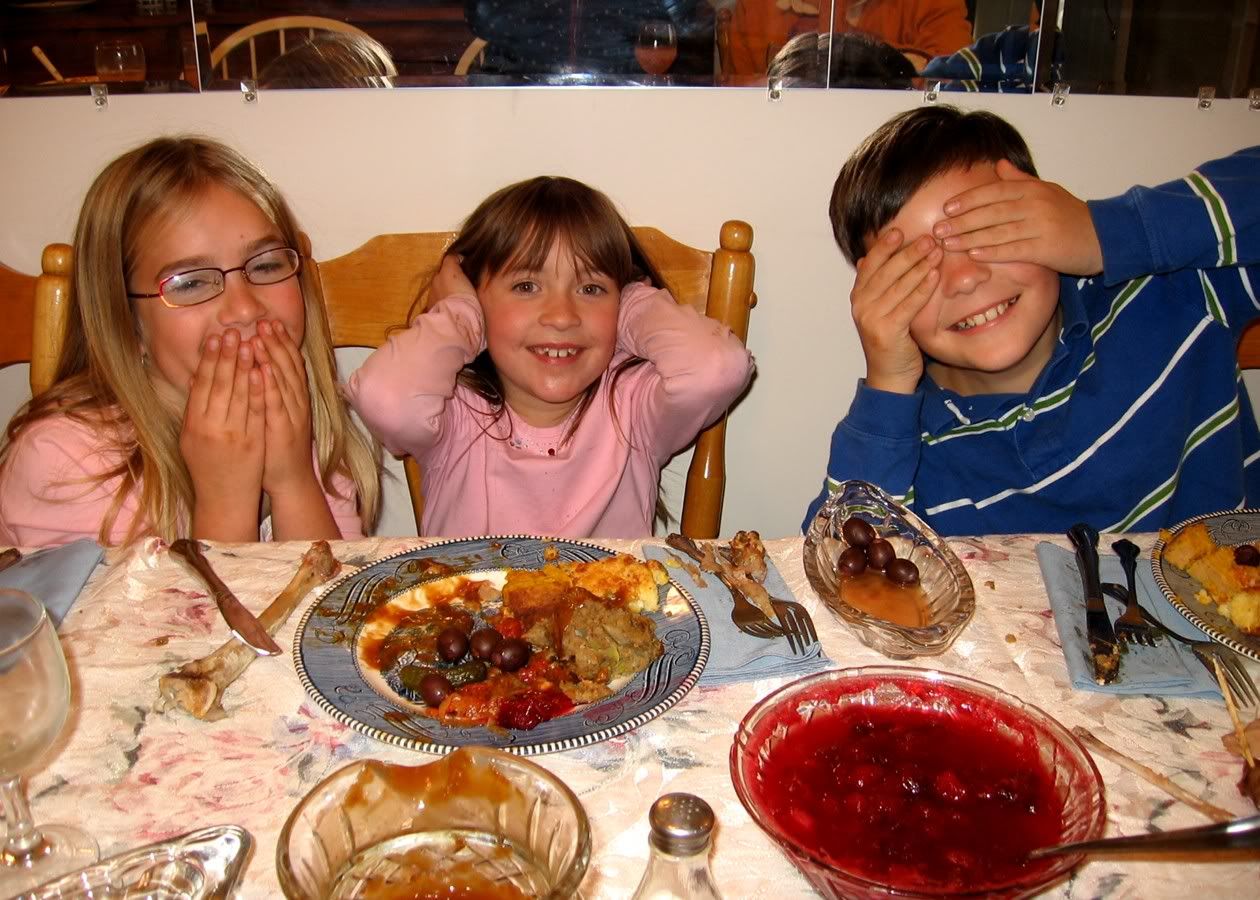 Steve offered the prayer and we loaded the plates up with the food. Then we all had to say what we were thankful for, but could not say something that someone else had said. I like that
a lot
. I have spent the last few days thinking of some of the things that I am thankful for.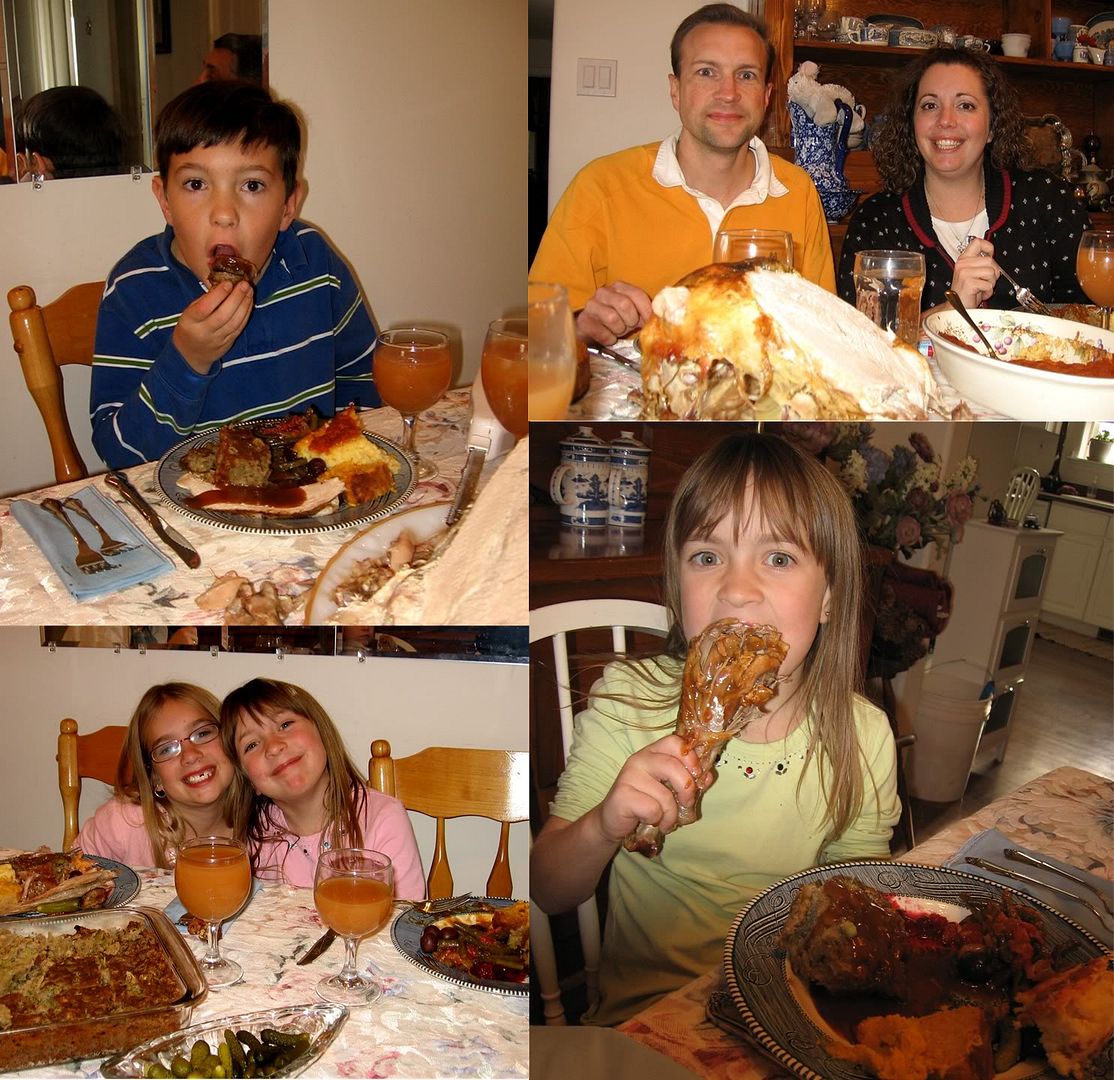 We had such a great time. We enjoyed eating the meal, but the conversation, jokes, and laughing was the best.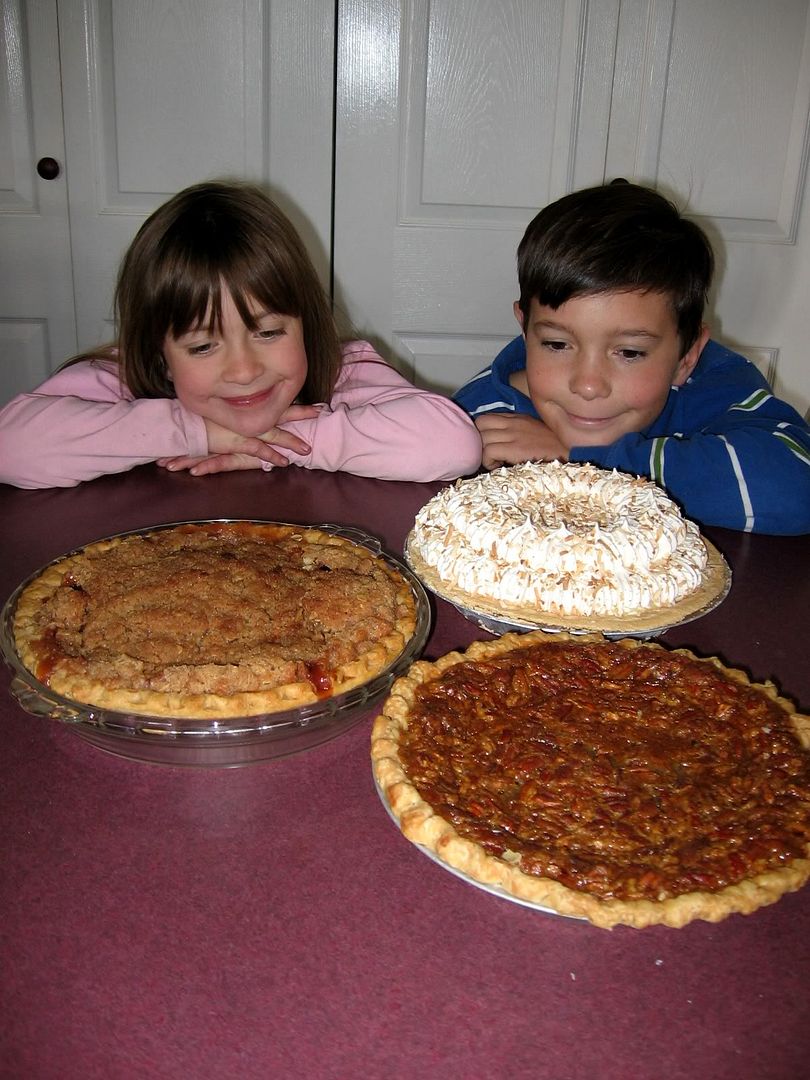 Even after eating all the pie at the Horton's the night before the kids were anxious to dig into the pie...what was scary is they wanted it right after dinner. The thought of eating anything after that HUGE meal made me a little queasy. We did eventually have the pie, but not until our meal had pretty well been digested.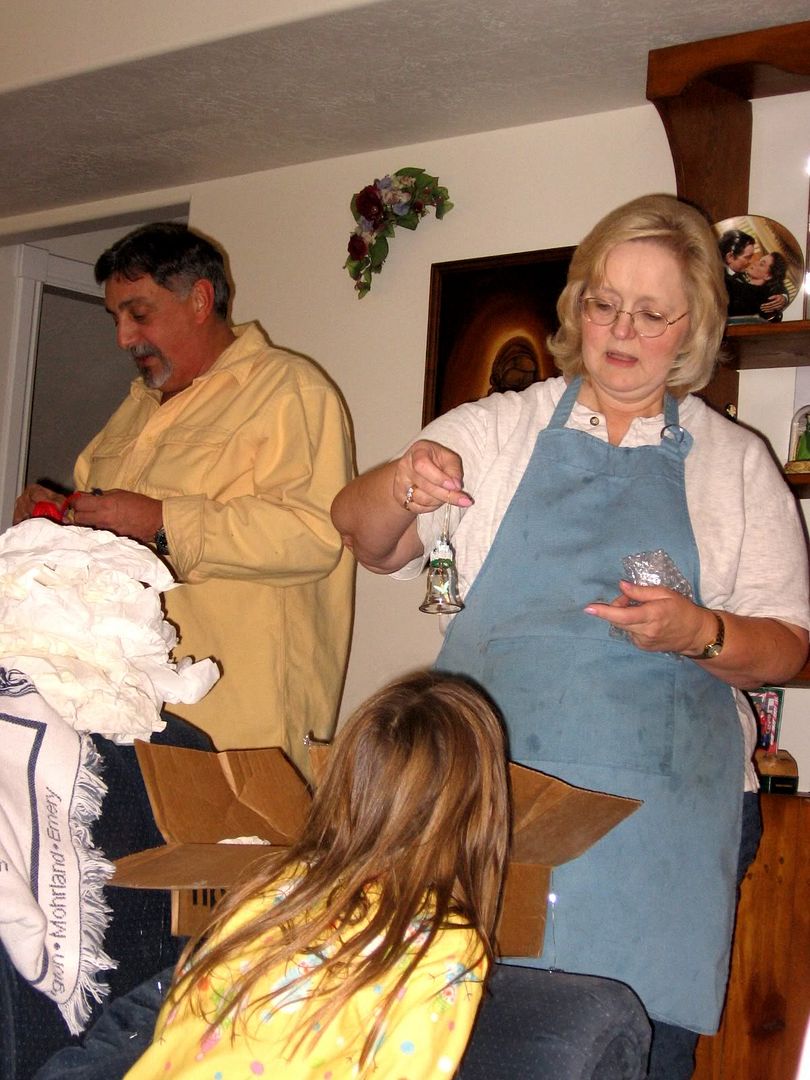 Once the kitchen was cleaned up and the leftovers put away, we helped grandma and papa decorate their tree. It was nice to see the old ornaments from when I was child being put on the tree by my children. I could tell them
the
stories behind each one. I got to put the candy canes on he tree, these are the same candy canes that we have had for at least 20 years. My Grandma
Sansevero
loved having the candy canes on the tree and these are the same ones we had before she passed away 19 years ago. That meant a lot to me.