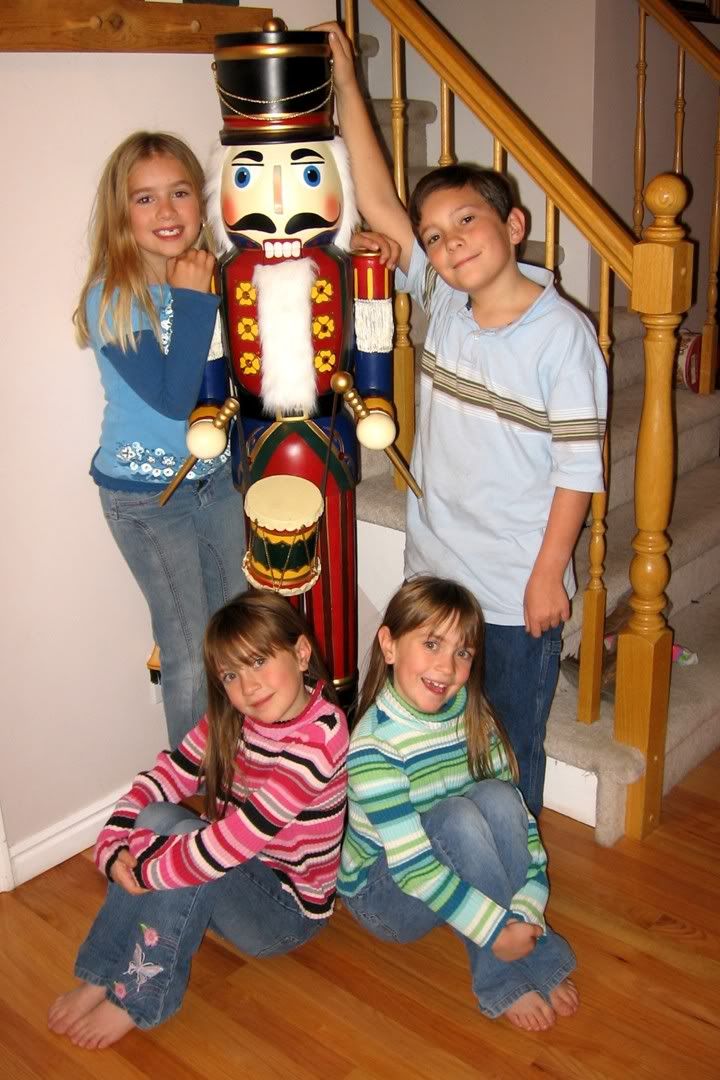 Since we are spending Thanksgiving at Mom and
Pop's
I decided to get my Christmas decorations up yesterday and today so that when we get Christmas will be all set up in our house.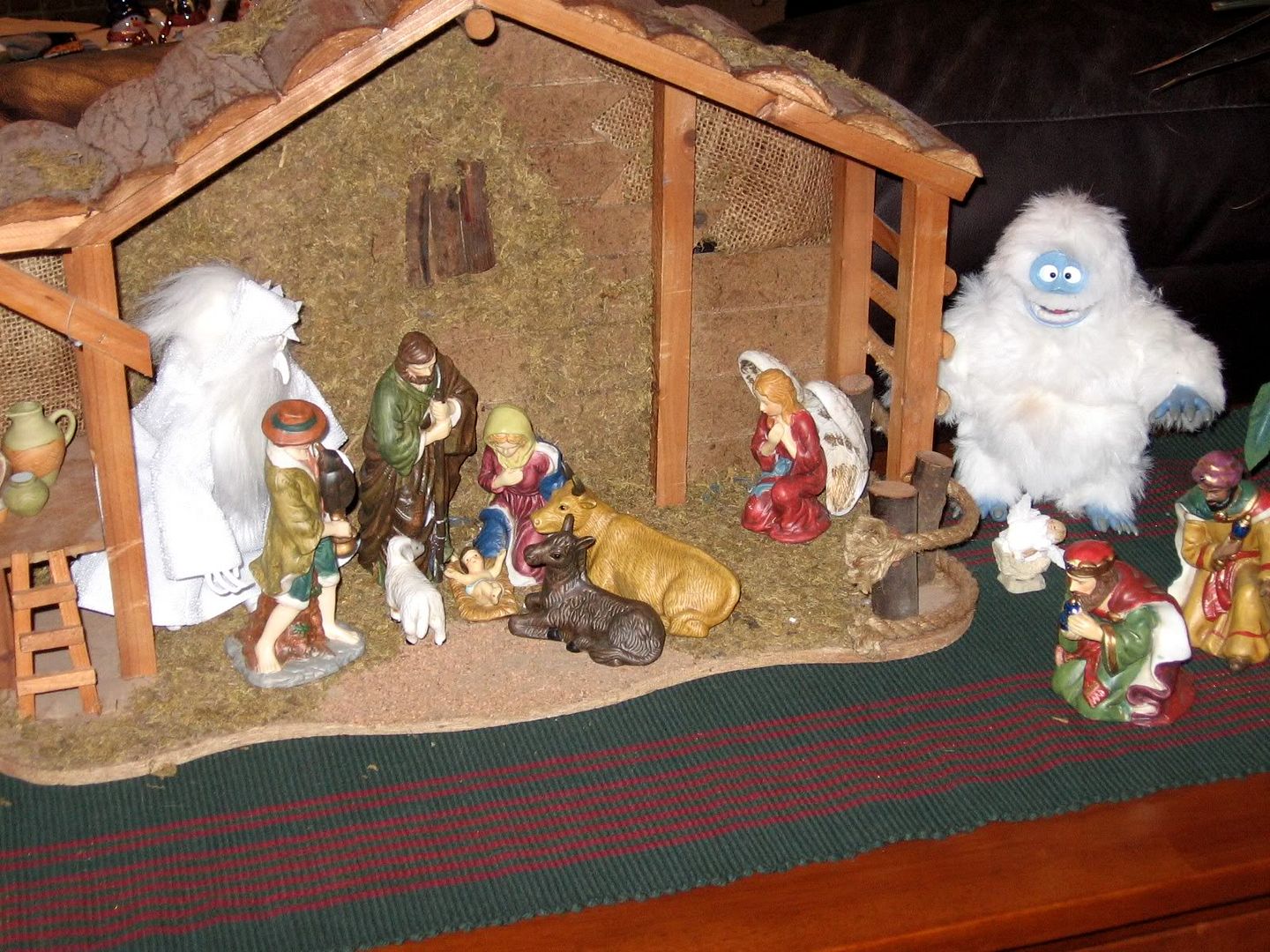 When the kids got home from school yesterday that were surprised by Christmas tree up (undecorated) and ready to help out. Steve had Zack set up the nativity, but I don't remember the part where the Winter Warlock came to visit the Baby Jesus.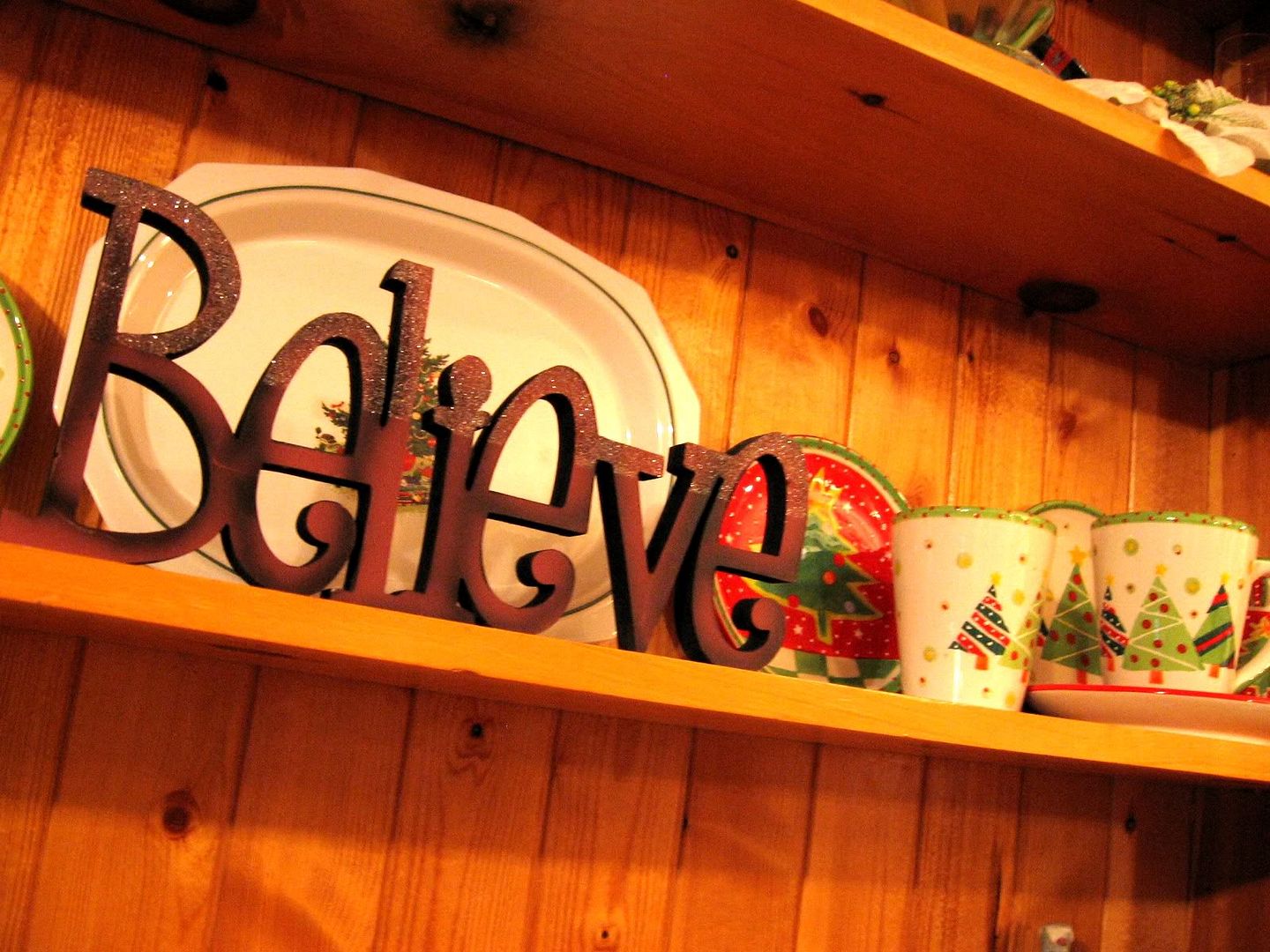 Decorating
the china cabinet with
different
holiday
dishes
I have collected is one of my favorite things to get out.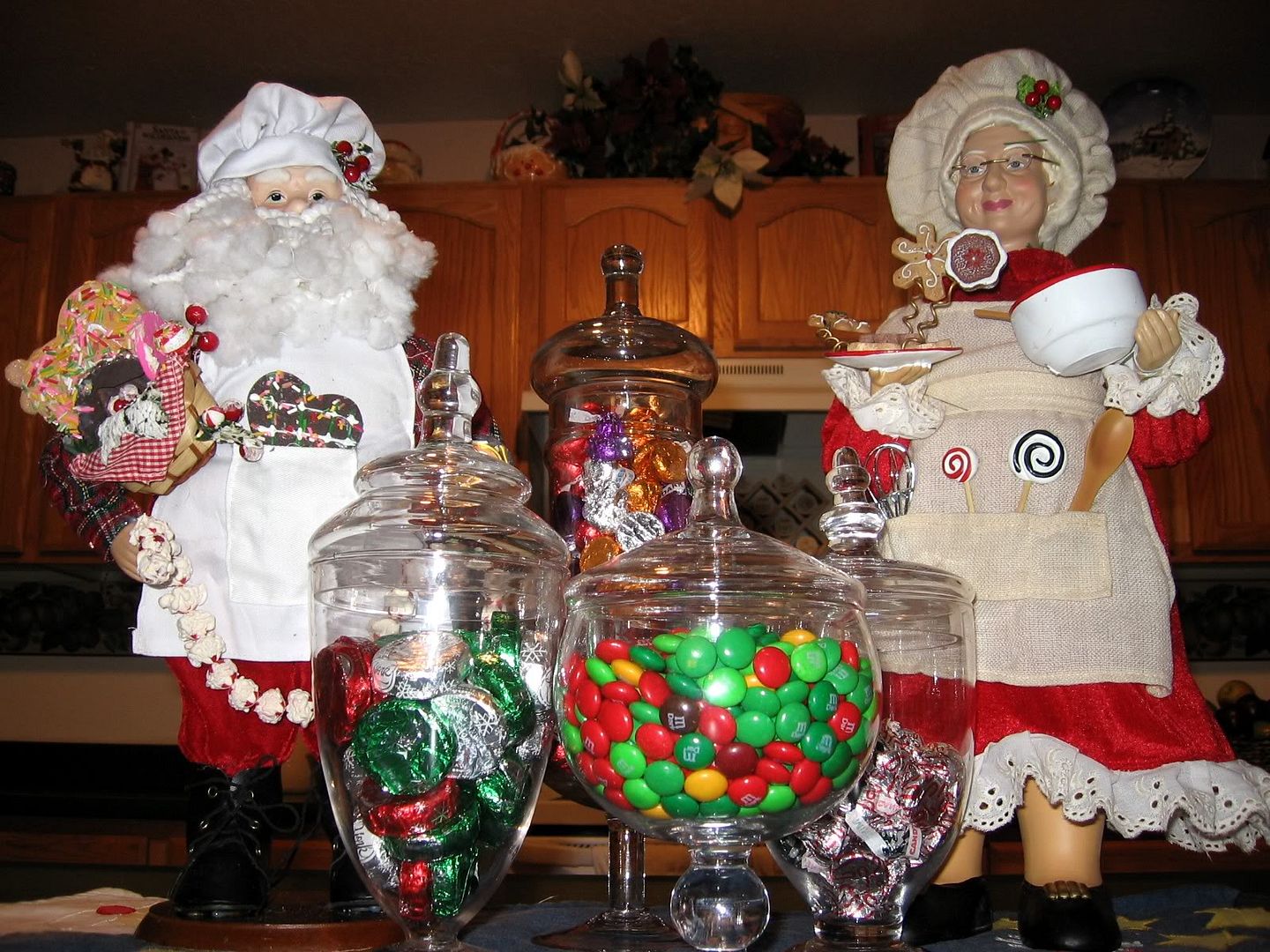 For the past few years, I have also collected a couple of different
Santas
that are dressed as chefs. They are on display in my kitchen well, last year we found a Mrs. Claus to go with one of my
Santas
. What a fun display to have on the bar.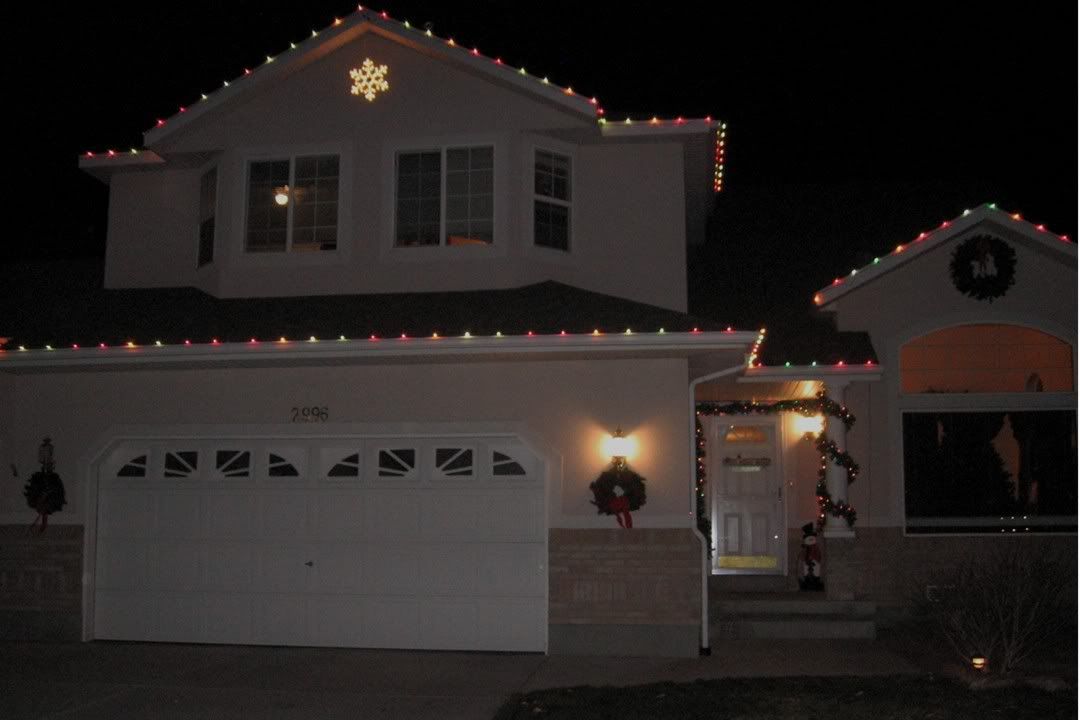 Okay, here is my little confession, it is not yet Thanksgiving, but I do have my Christmas lights on. Steve put them on last night and I could help myself and went ahead and turned them on tonight. I am
beginning
to get that Christmas feeling...I LOVE this time of the year!!! Next will be decorating the tree when we get home.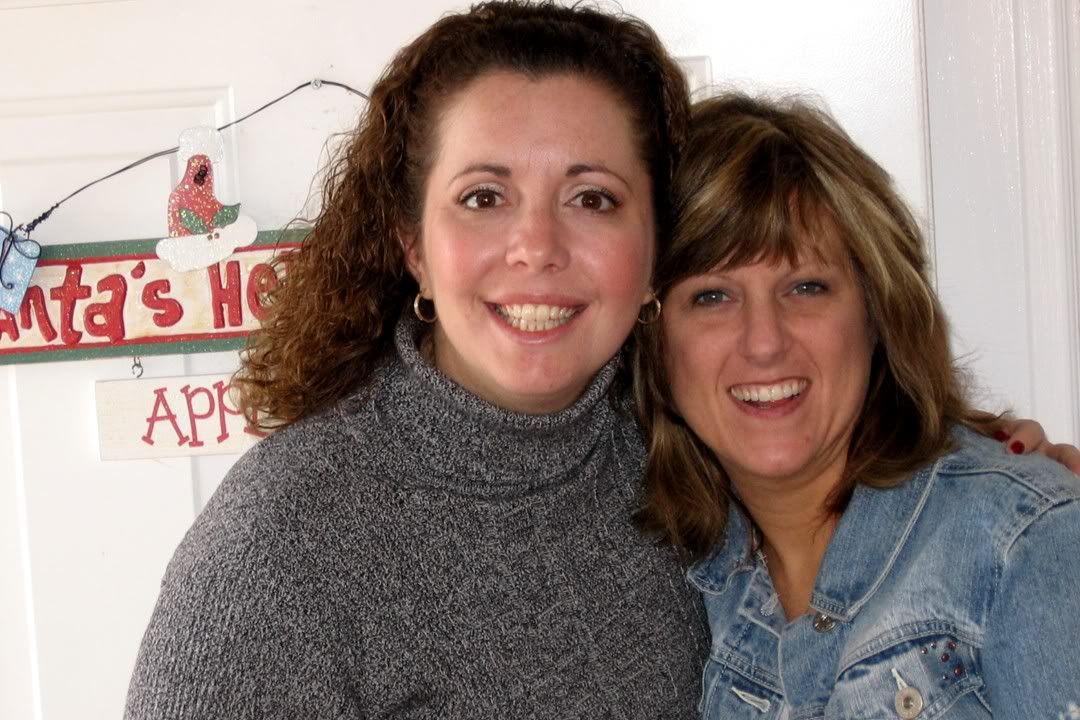 What an awesome call I had the other day. My friend Melanie from Maine was in Utah to spend Thanksgiving with her son that is attending
BYU
and was thoughtful enough to call me and see if I wanted to get together for a visit. I was thrilled. We met this afternoon at South
Towne
Center and our first stop was a scrapbook store. There is not much scrapbook shopping in Maine and this was her opportunity to stock up. Then we went to Sweet Tomatoes for lunch, drove to my
house and
visited with the
kidlets
and before I knew it, it was time to drop her off at her car and say good-bye. That little visit just reminded me of how
thankful
I am for all my friends.