Last night the Trick-O-Treat candy came out. The kids arranged the stash on the table and then the trading began. It soon became obvious which candies were each child's favorite.
Zack love his
Reese's Peanut Butter Cups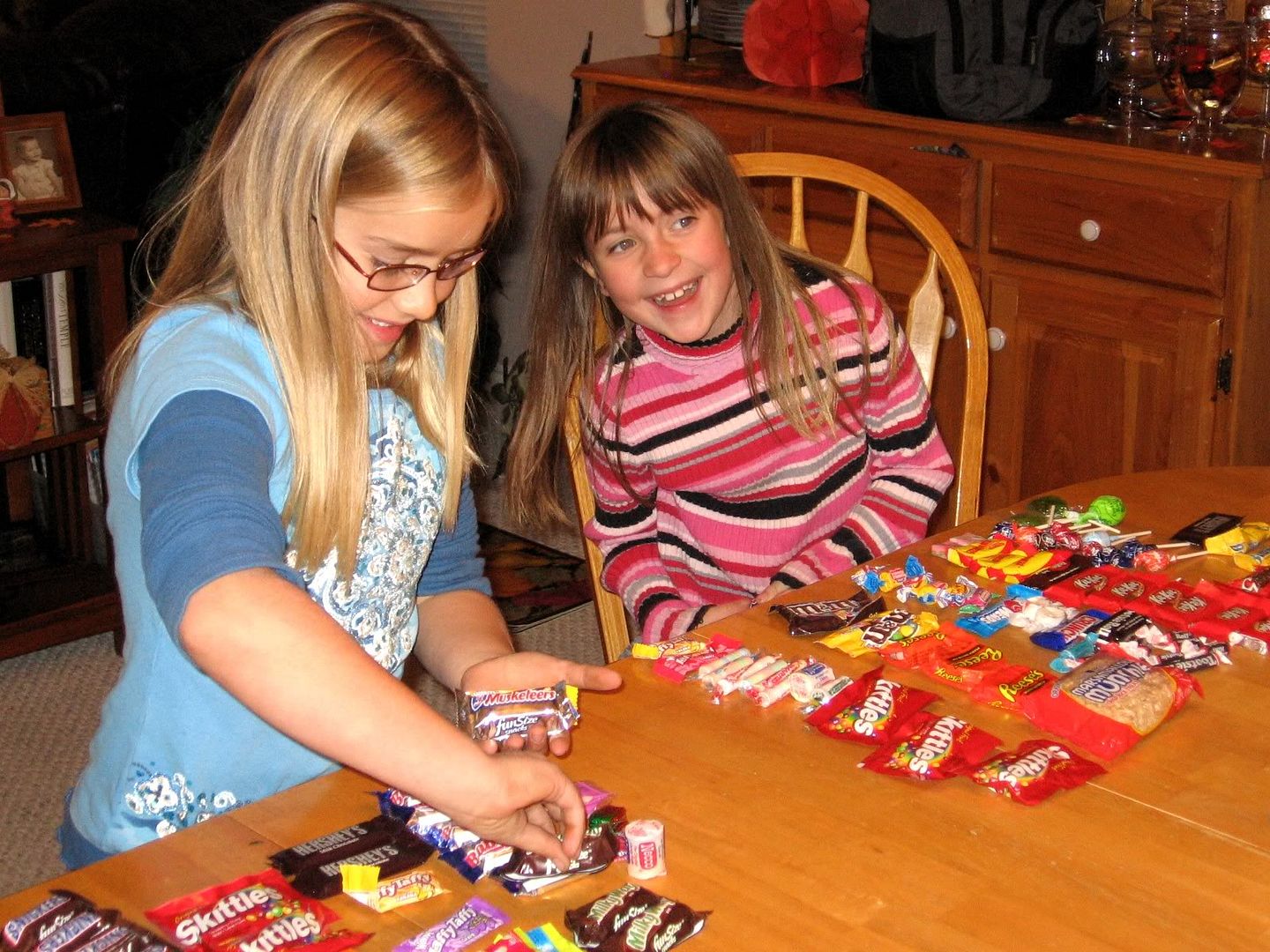 It did get a little loud as they kids announced what they were willing to trade and the others would respond with their counter offers. The most interesting trade was a HUGE rice crispy treat for 6 fun size candy bars. It was fun to watch the children play they game and make their trades. This is definitely one of those memories I hope they will cherish once they are older and parents themselves.