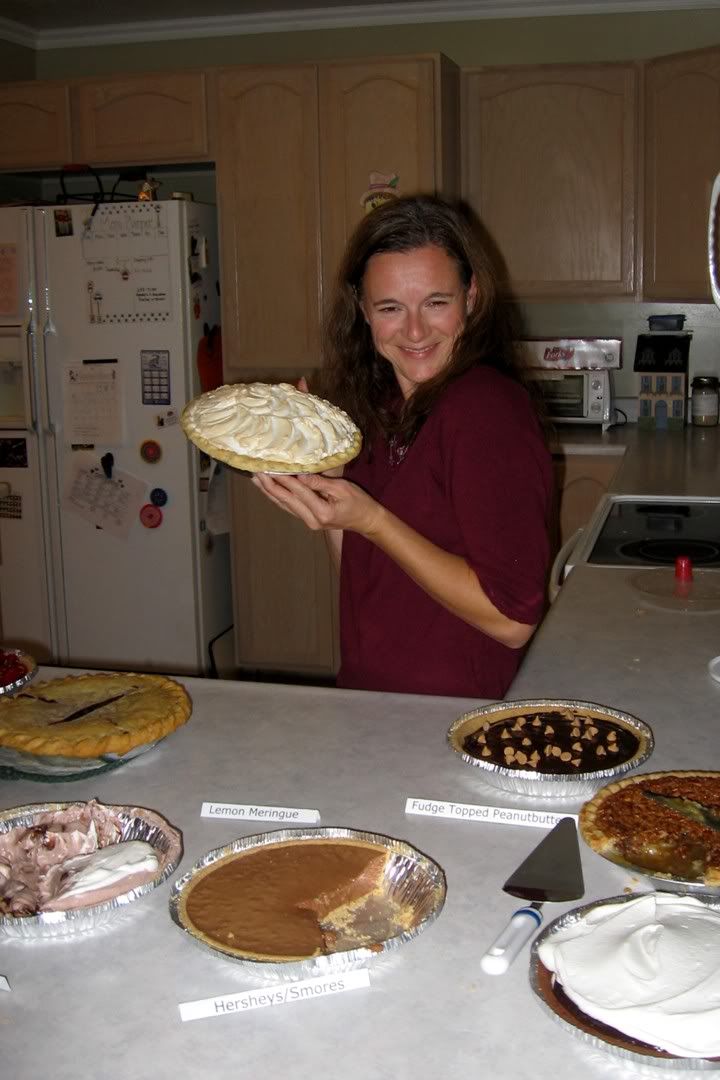 Every year our neighbors, the Horton's, invite
friends
and neighbors to their house the day before Thanksgiving for pie and visiting. We have lived here for 4 years and have not missed a pie night yet. My friend, Wendy, spends two days making all the pies. There is such an assortment...Reese's Pie,
Chocolate
Ribbon, Lemon Meringue, Banana Cream, Pecan...
That's
quite a task that she takes on. I enjoy the pie, but really enjoy the chance of talking with neighbors that I don't see as often. Steve didn't come with me this year, so I had a piece of Pecan Pie cut and reserved to take home to him.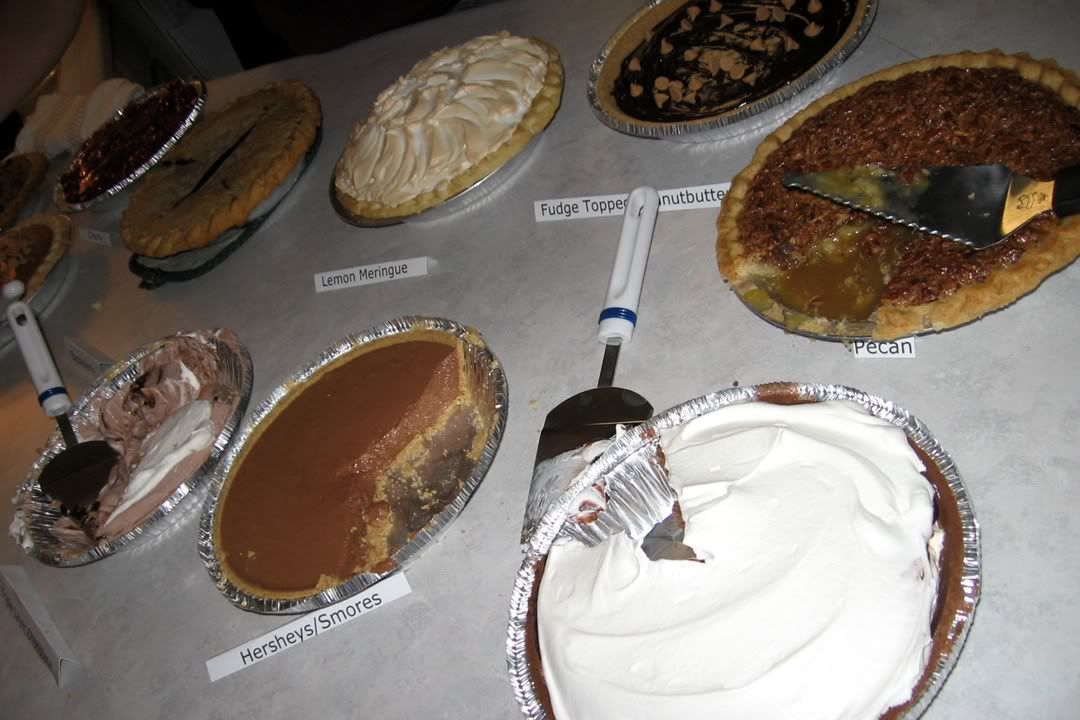 My kids took full advantage of all the desserts... Zack had 7 slices of pie and Becky devoured 4 slices of the
Chocolate
Ribbon Pie. At one point Becky looked up at Wendy and said,
"I'll have to lay off of the sweets for a week after this!!"