A little back story…when Belle was approaching her 8th birthday we told her that she could get her ears pierced when she turned 8, which she did. I had not given it much thought since then even though Katie and Becky would be turning 8 soon. They had never really mentioned wanting to get their ears pierced. Well about a month ago they began to mention it. So during our first day in Rhode Island we had some down time in the afternoon and I decided to take all the girls, Katie, Becky, Belle and their cousin Alex down to the Claire's and get those little 8-year-old ears pierced.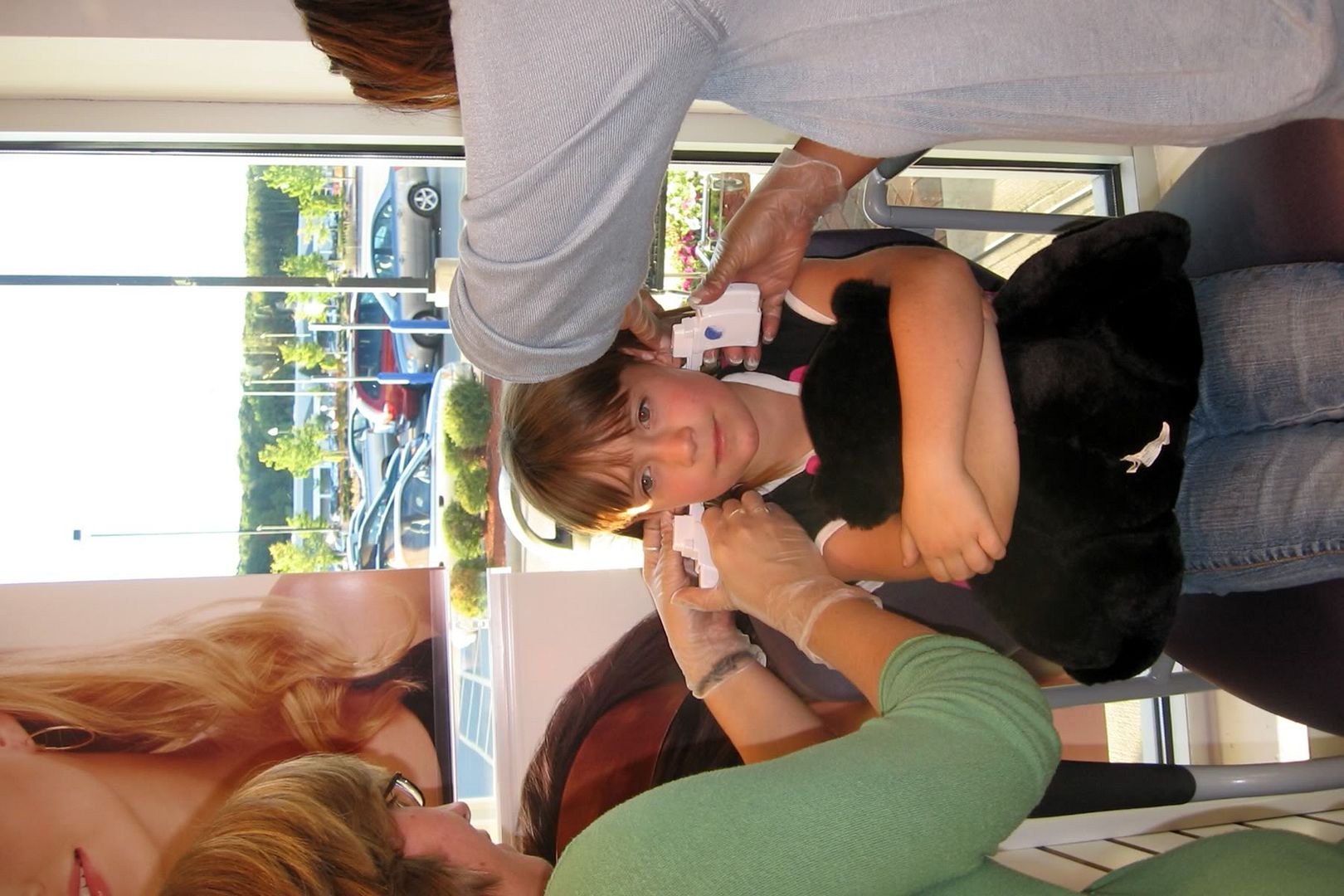 There were two of the nicest girls working there. Katie was the brave one to take the seat first. She was so cute and excited. They did the piercing simultaneously. She sat in the chair with a very blank expression on her face. Once they had completed the piercing she said, "Is that it?" Then went on to tell me how it didn't hurt a bit.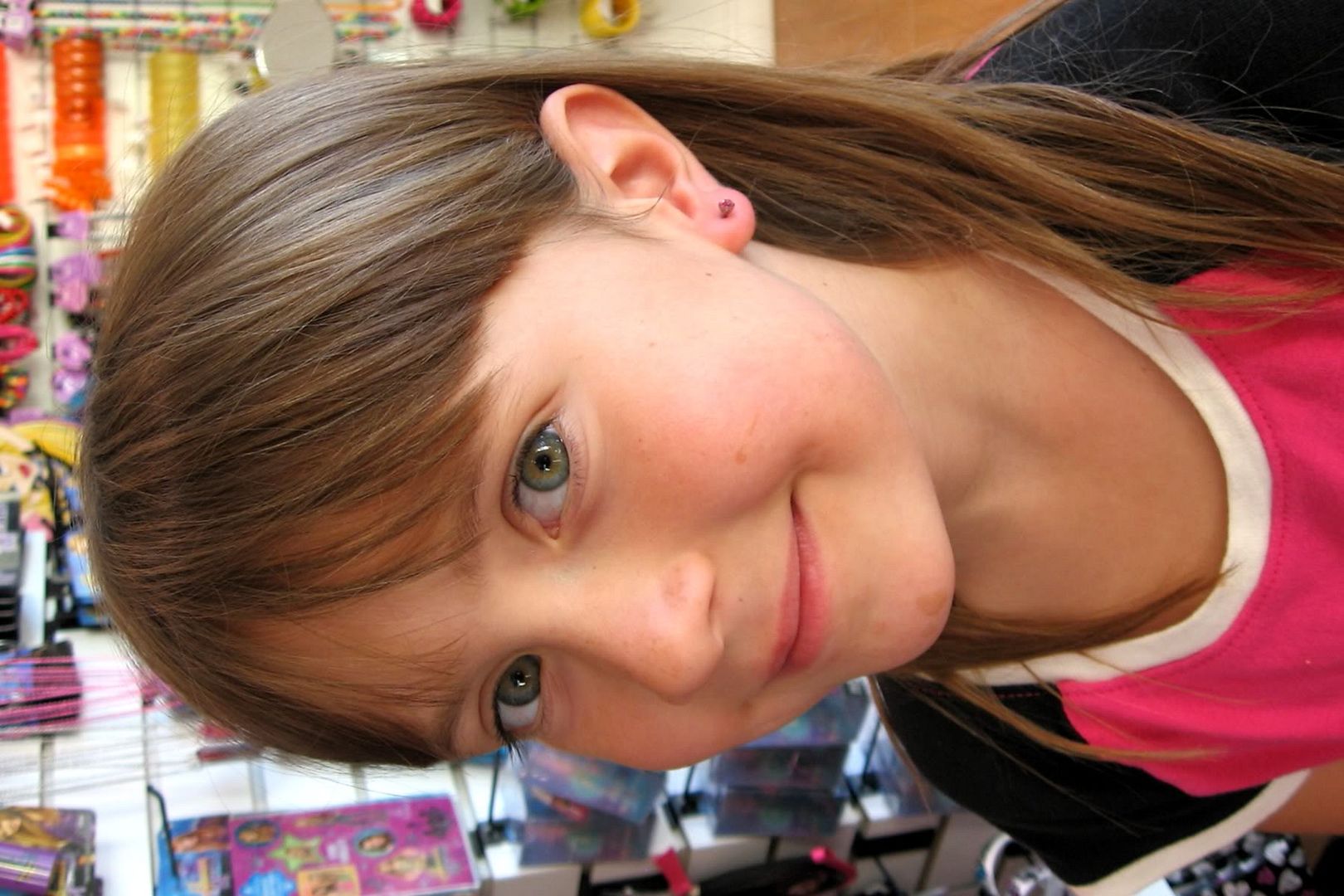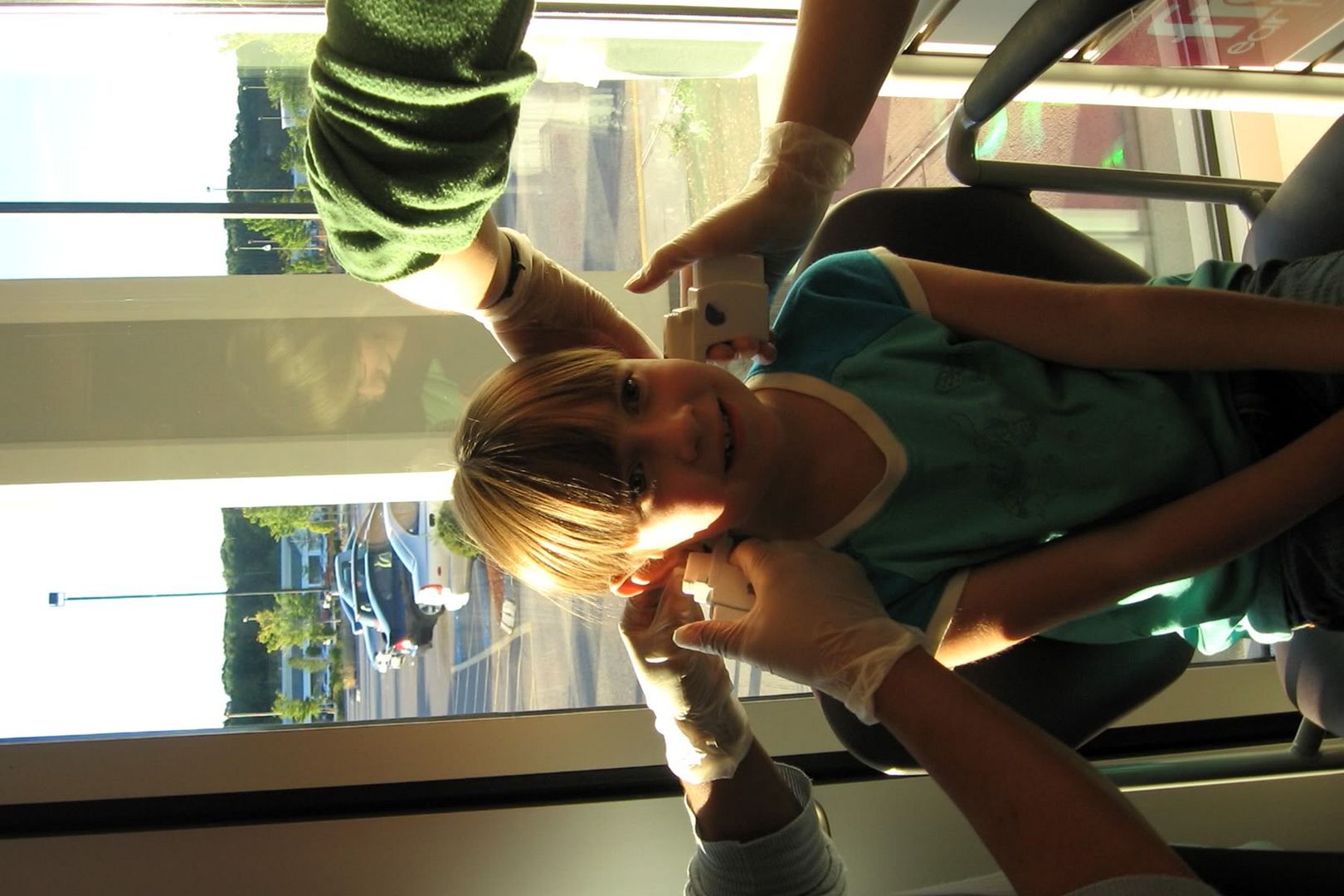 Becky's turn was next. She was a little more nervous about what would be happening. Don't get me wrong; she WAS NOT scared, just nervous of what it would feel like. The relief look on her face, once the process was complete, told the whole story.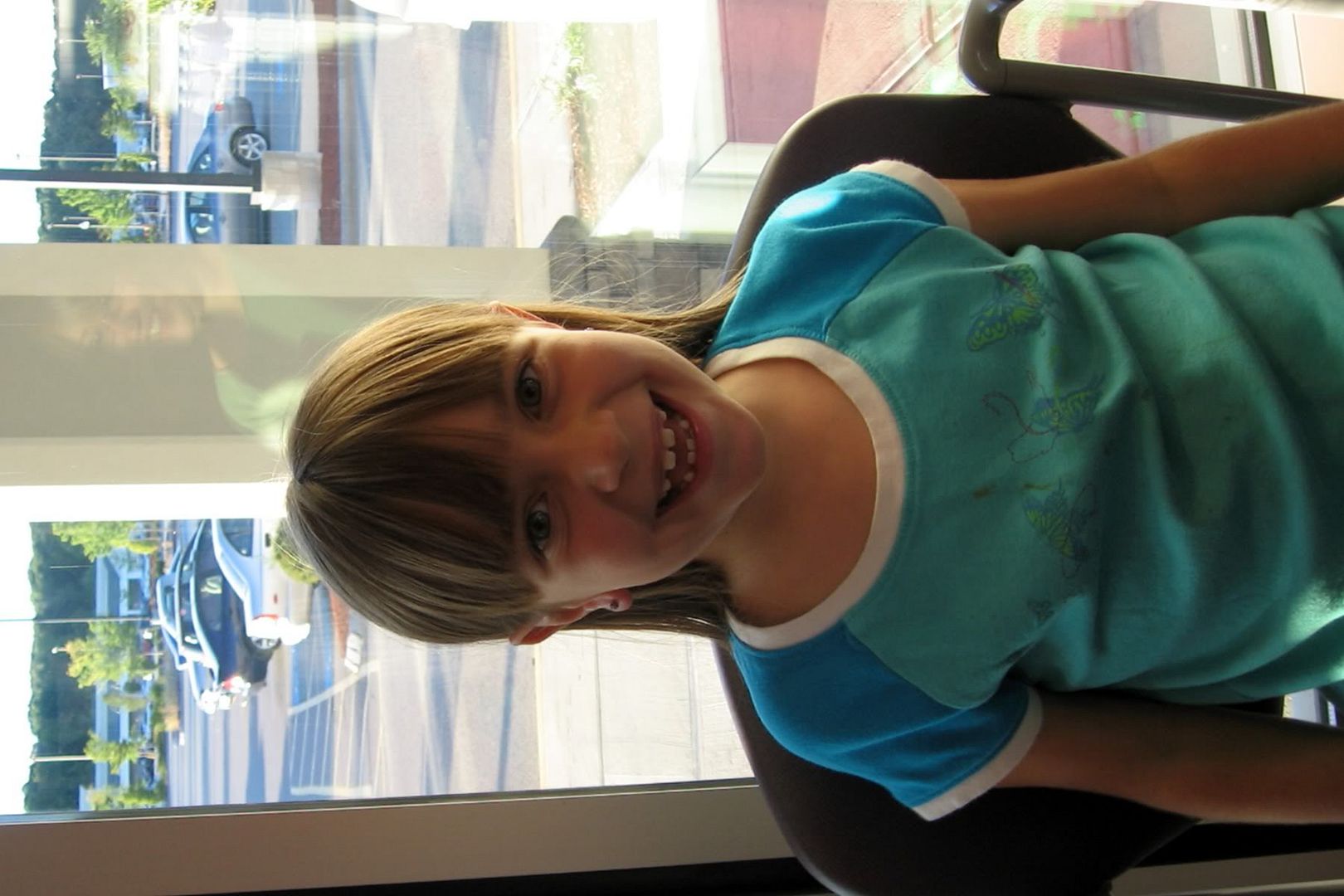 Once the piercings were down the nice salesgirls gave the girls a long strip of stickers and a sucker and went on about how good they were and seemed impressed that they did not cry. We went into the back of the store where they have their 10 items for $5.00 sale and I let all the girls pick some goodies out. Of course the girlies wanted to purchase some earrings now that they have holes. It was just too cute.