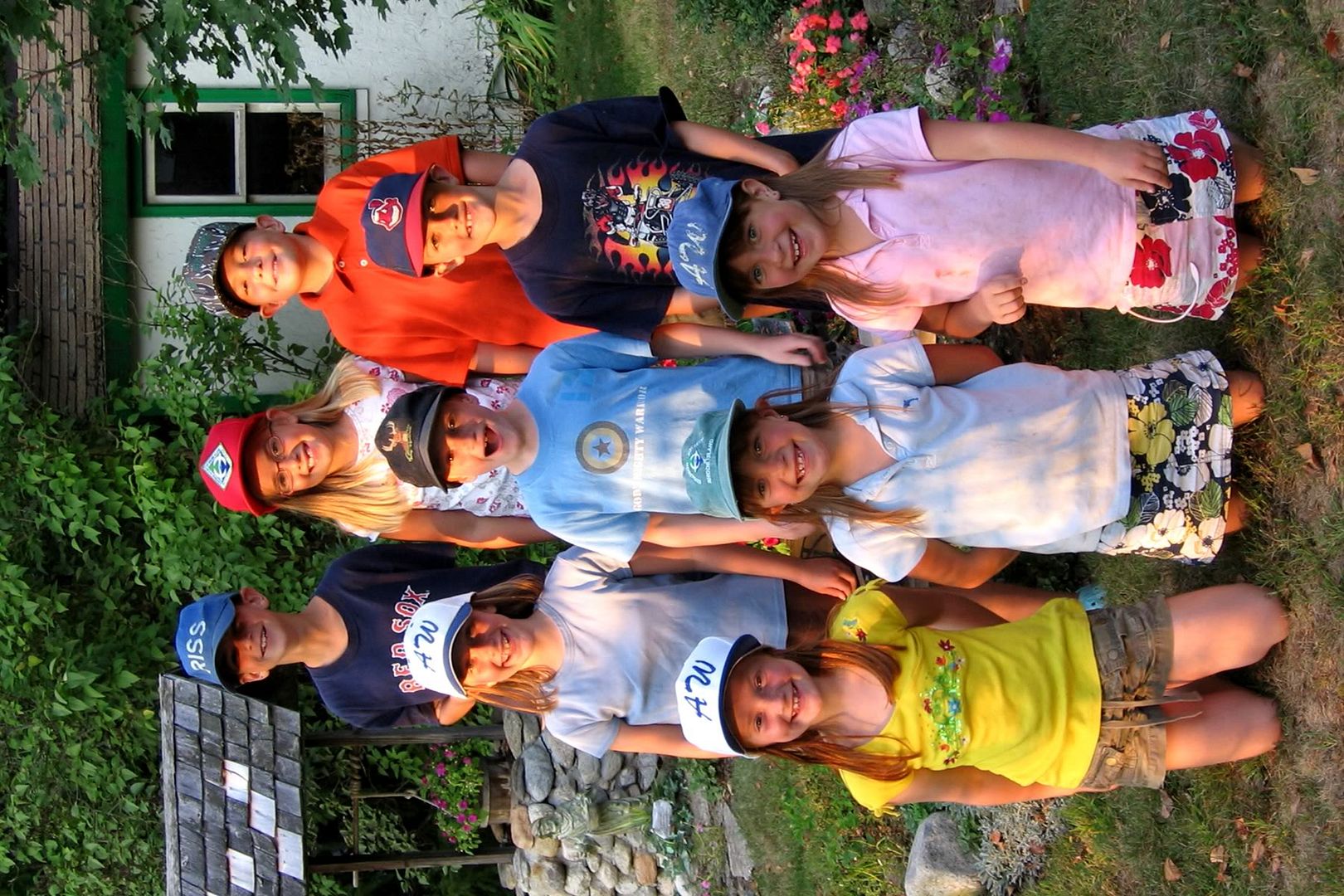 One afternoon while we were in Rhode Island. Grandma Weber called our kids into her bedroom where they found a bunch of Papa Weber's
ball
caps spread out on her bed. She told them they could each choose one hat to have in remembrance of him. I thought it was such a sweet moment. They all noticed that the
RISS
(
Rhode Island Senior Softball
) hat had already been picked by one of the other cousins. BUT other hats still remained , AW (
Anderson Winfield
) hats still remained. This was the team he played on. A couple of Cleveland Indian ball caps to represent his love of baseball and the fan that he was. A cap with the Audubon logo on it. What an awesome piece of Papa for each of the kids to go home with.
On Friday the cousins came over and Grandma asked if the kids could bring the hat that they had all picked a few weeks before. This was a perfect opportunity to g
et
a picture with all the
grand kids
together and their little piece of Papa a top their heads.