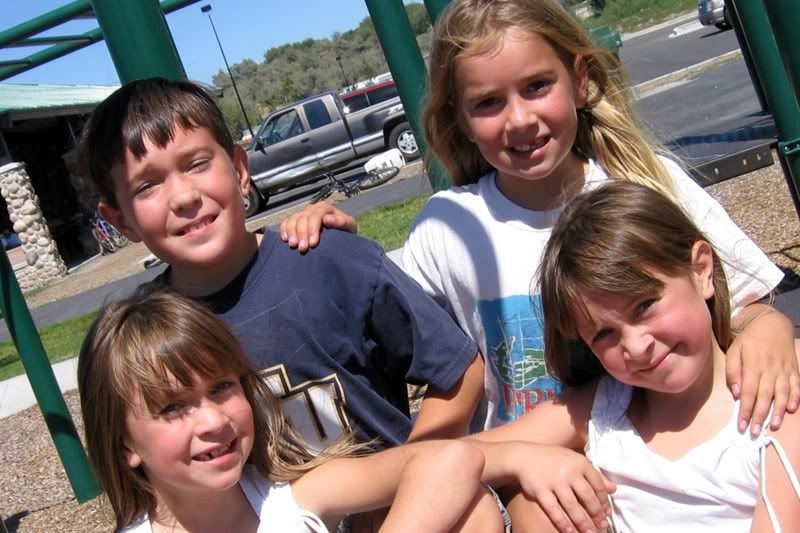 Instead of just hanging out around the house, we decided to pack a picnic and head off to the Jordan River Trail. We road bikes to an area where there was a playground and picnic tables.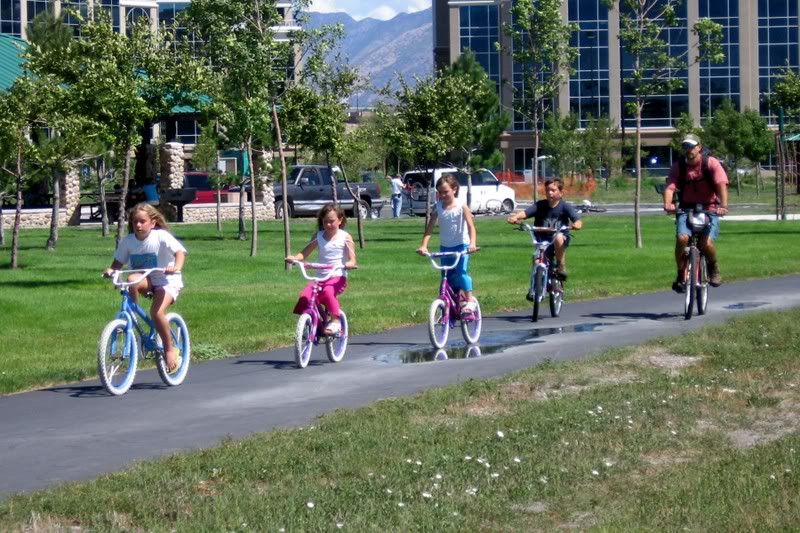 What was for lunch? We brought some assorted cheeses and meats, hummus, crackers, fruit and juice. It was quite yummy and the
children
enjoyed cutting their own piece of cheese and
building
their "cracker sandwiches". We did have to limit how much
cheese
they could have and reminded them to have some of the fruit and veggies.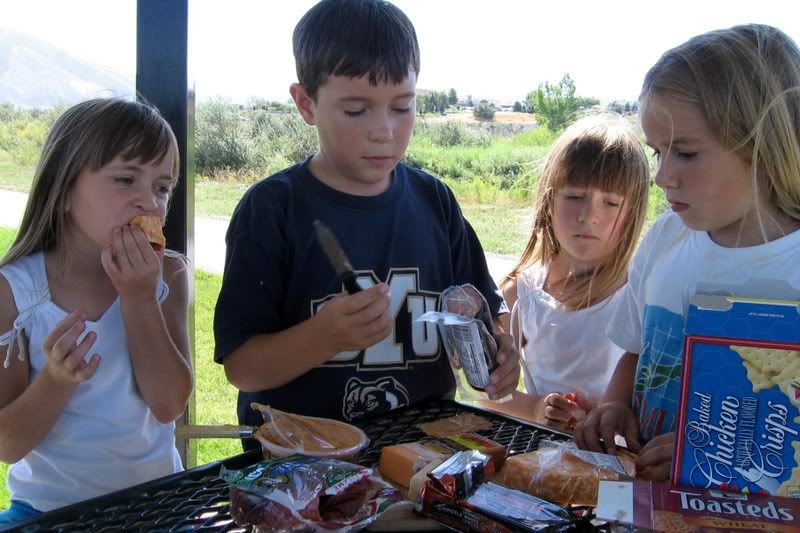 When the kids finished the munching they headed over to the playground. Belle enjoyed helping some really little girls go down the slides and entertained them. Katie and Becky took turns crossing the
monkey
bars. And I took out my book, laid out a blanket and began reading.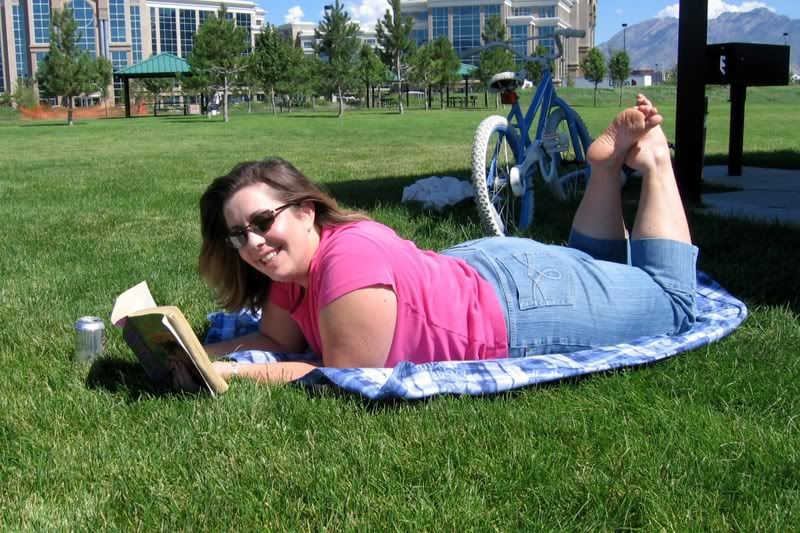 Steve laid out on the grass and relaxed. We listen to nothing...there was no sound of cars or lawn mowers. Just the kids playing and the birds tweeting.