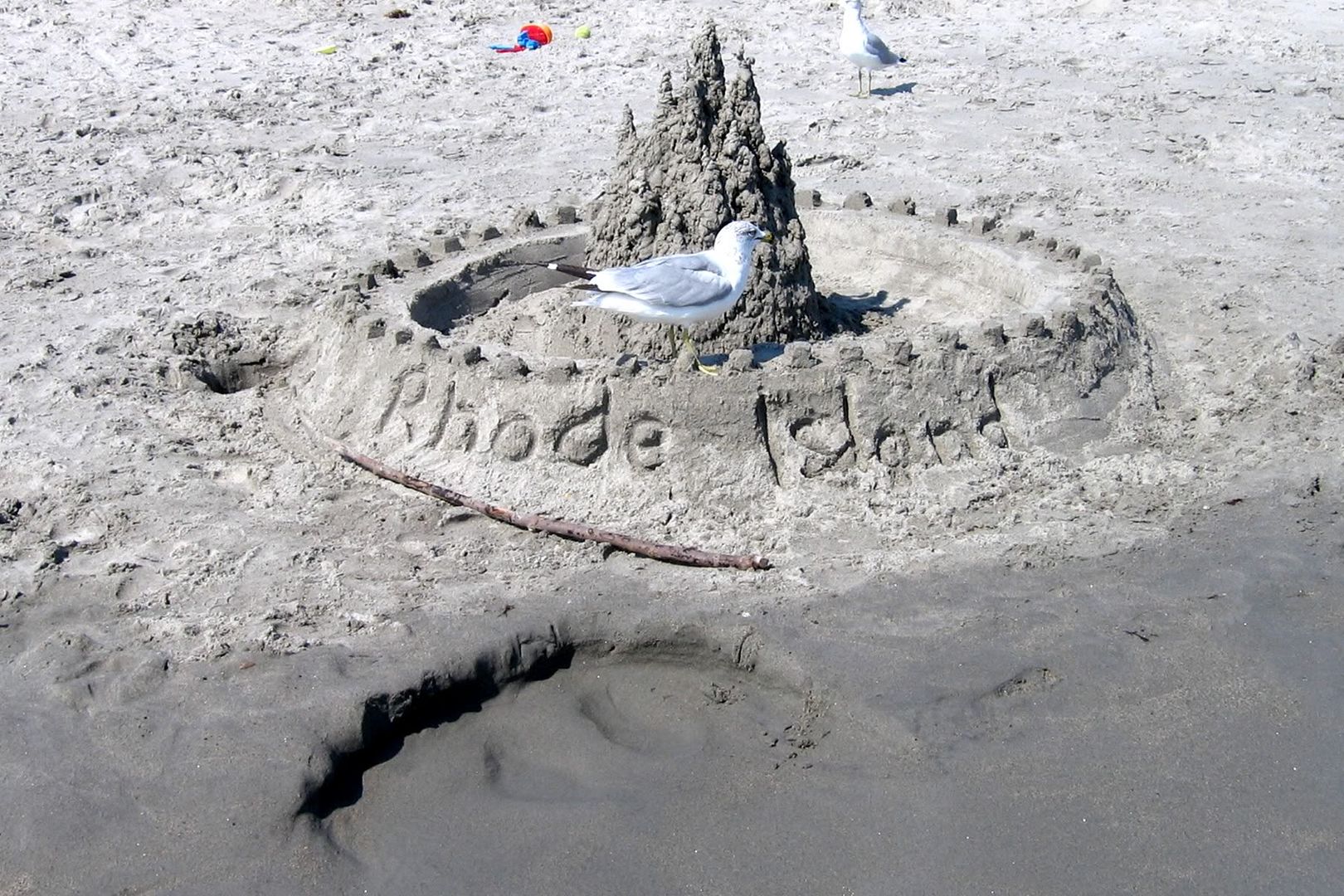 It is so funny to be looking at these pictures and think it was just 1 week ago that we were in Rhode Island playing on the beach and swimming in the ocean and yesterday we actually had a little snow here in Utah!!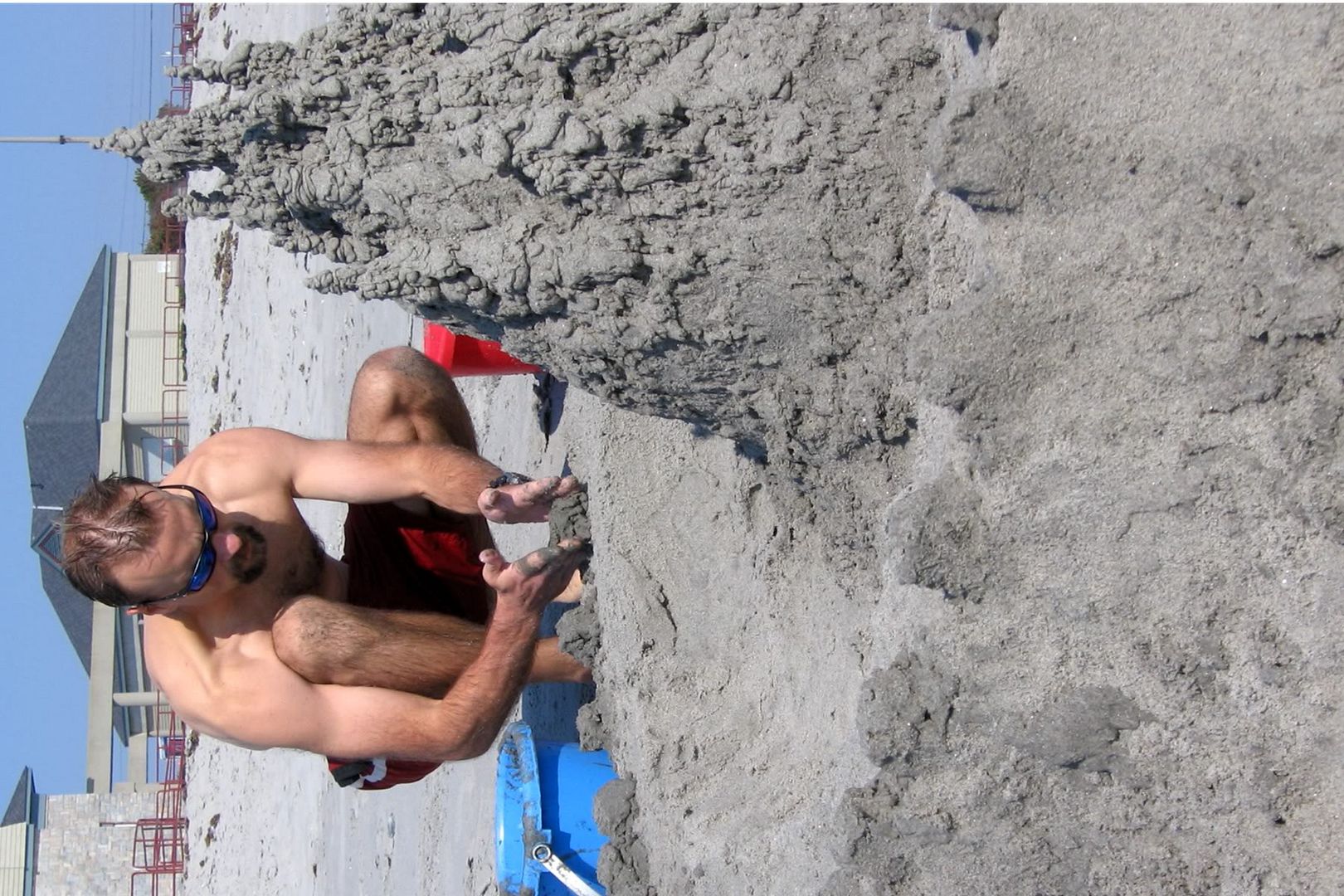 Steve, Katie and Becky constructed this awesome sand castle as soon as we go there. It was fun to watch people as they walked by and admired all their hard work.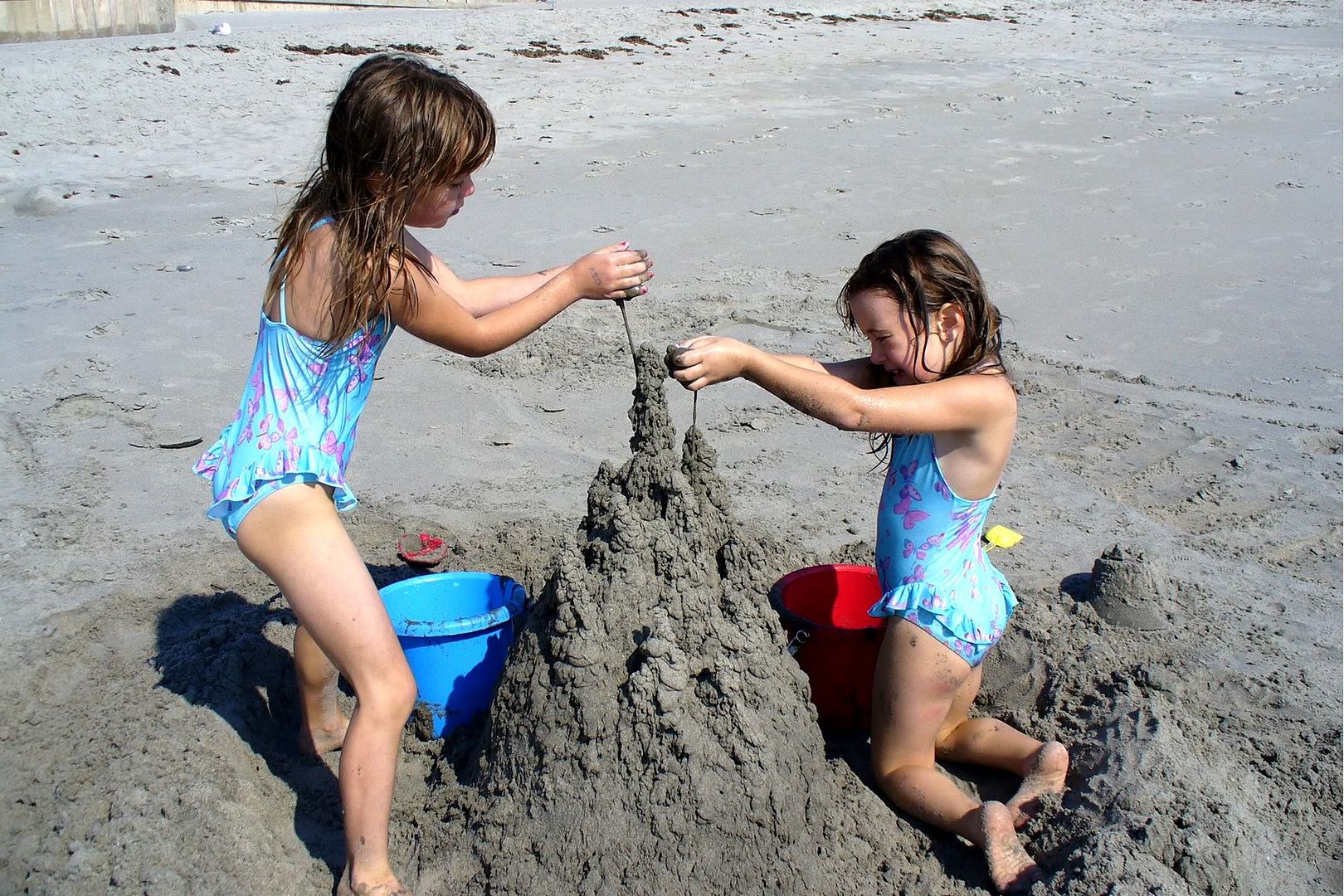 The water was a little chilly, but all the kids enjoyed getting in and playing. Belle got out for a while and wrapped her hair in a towel and struck a diva pose on the sand.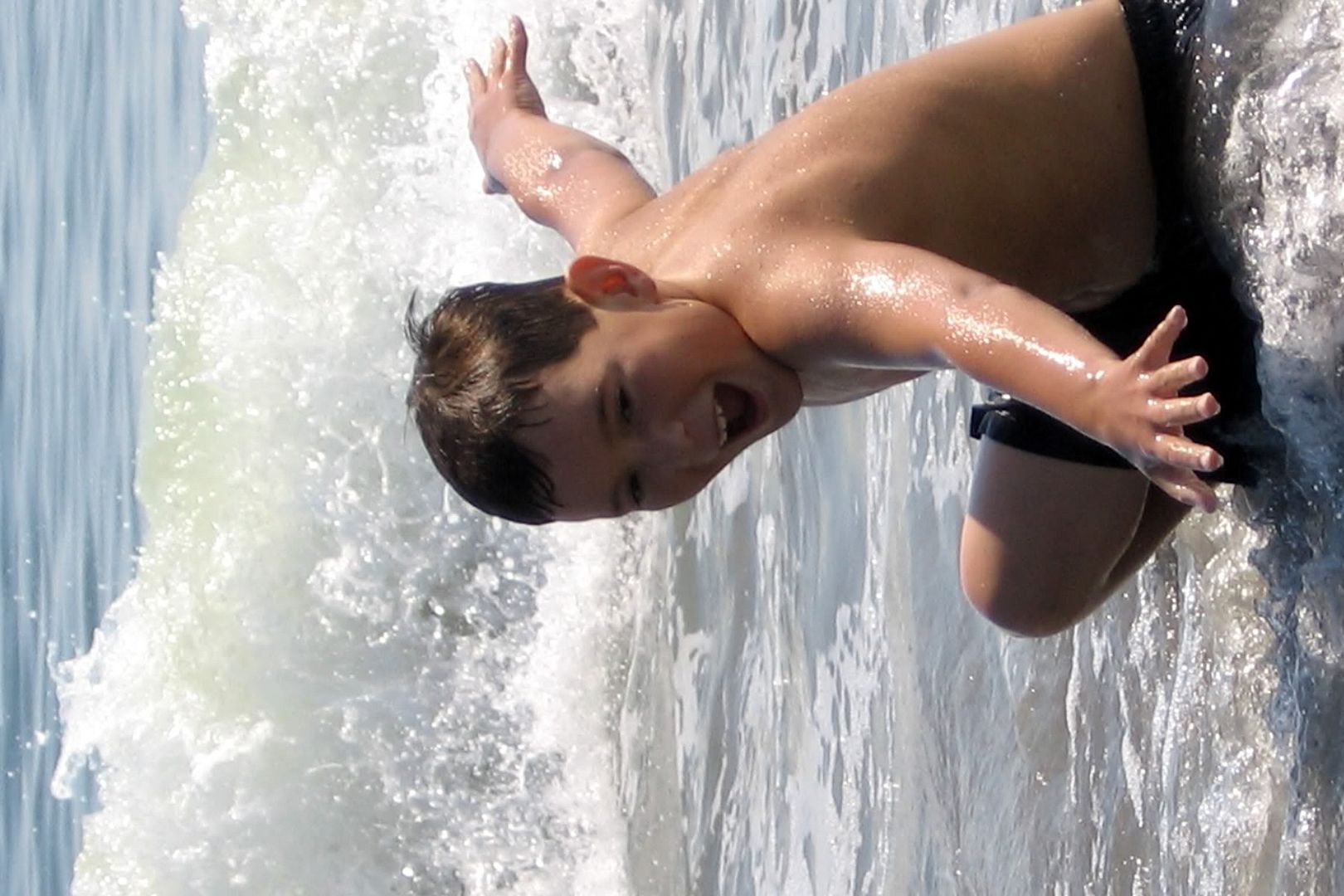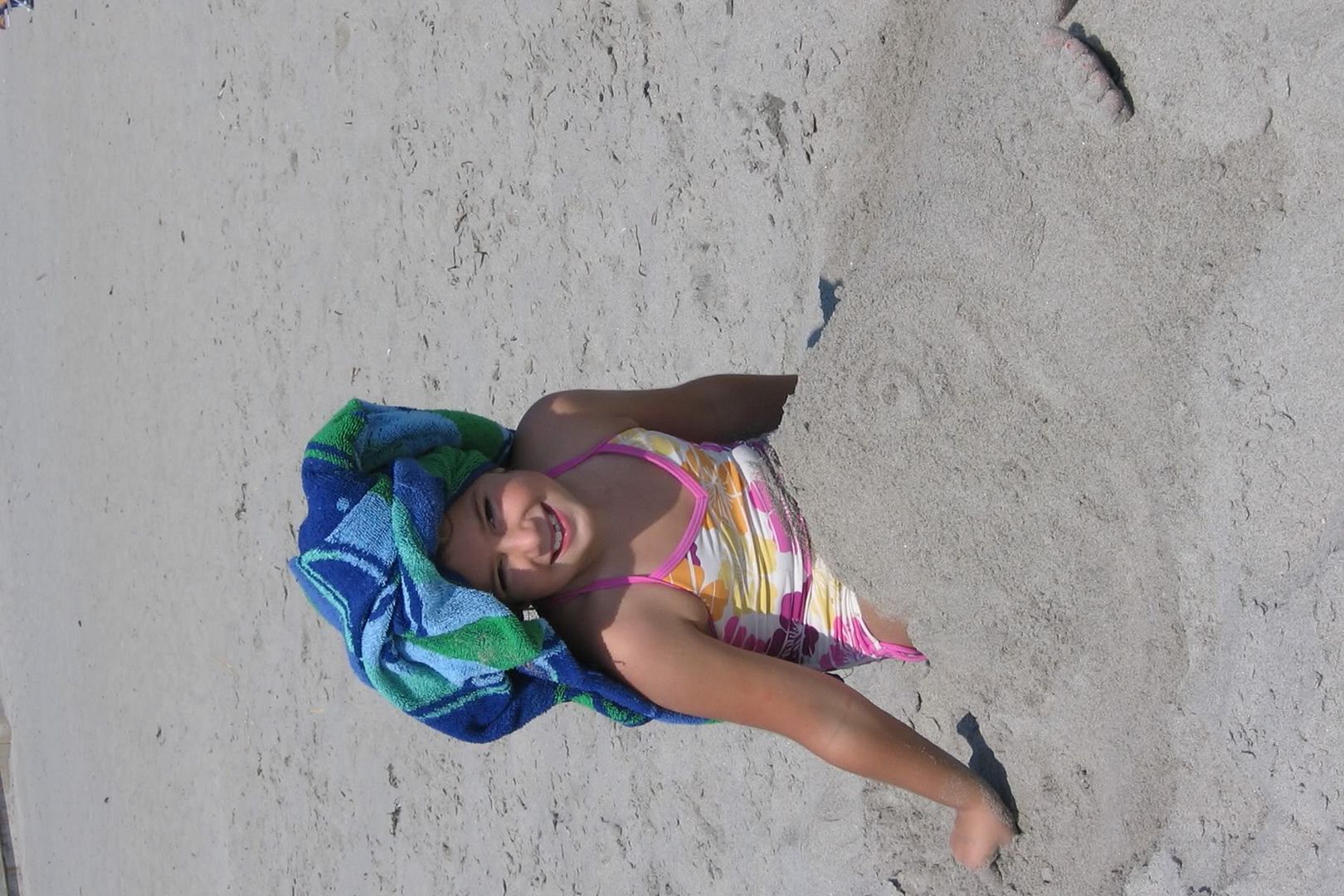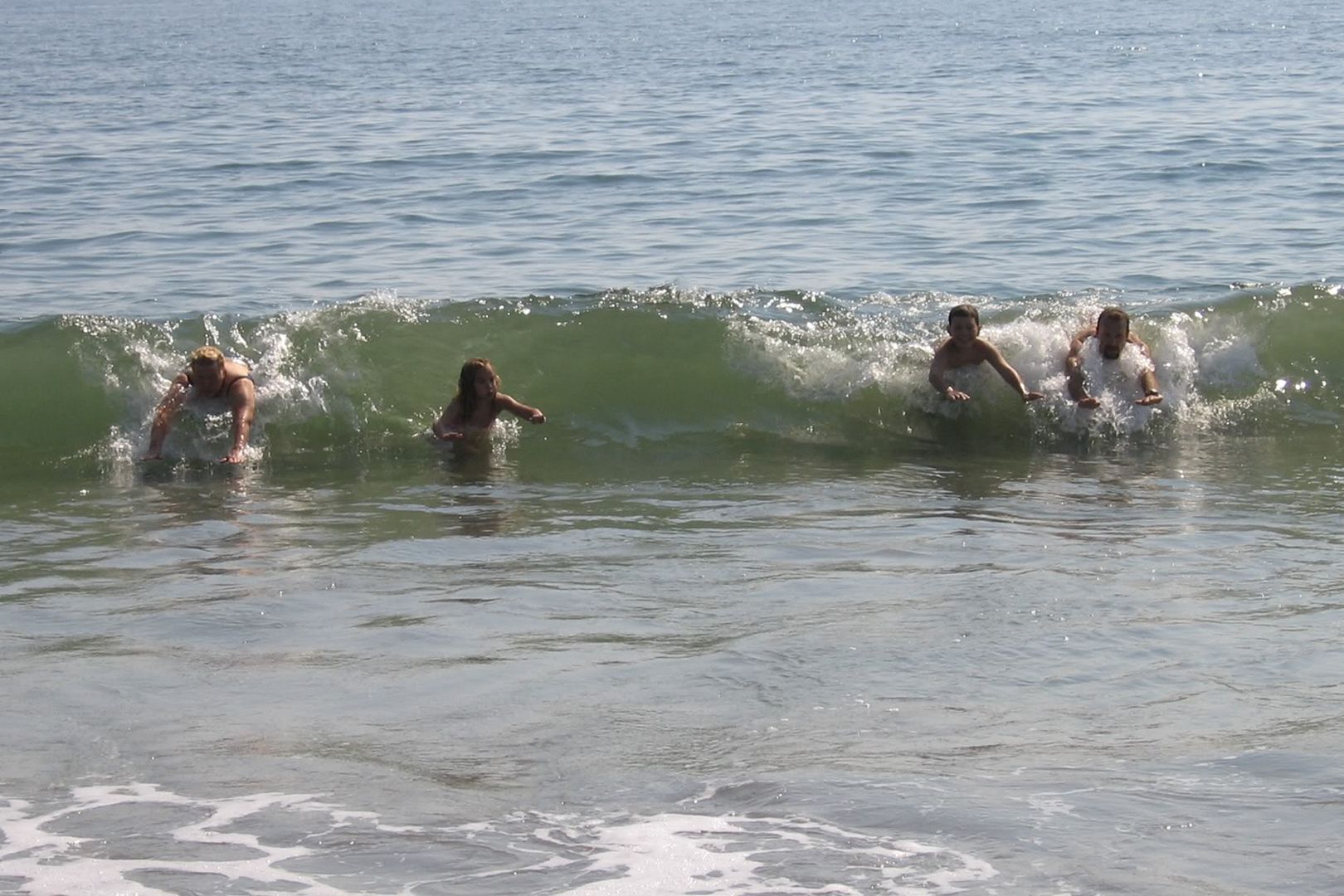 One of the more popular things to do was body surfing. Grandma Weber even got in on the surfing. I decided that the water was not warm enough to warrant my participation. So I manned the camera and took some great action shots.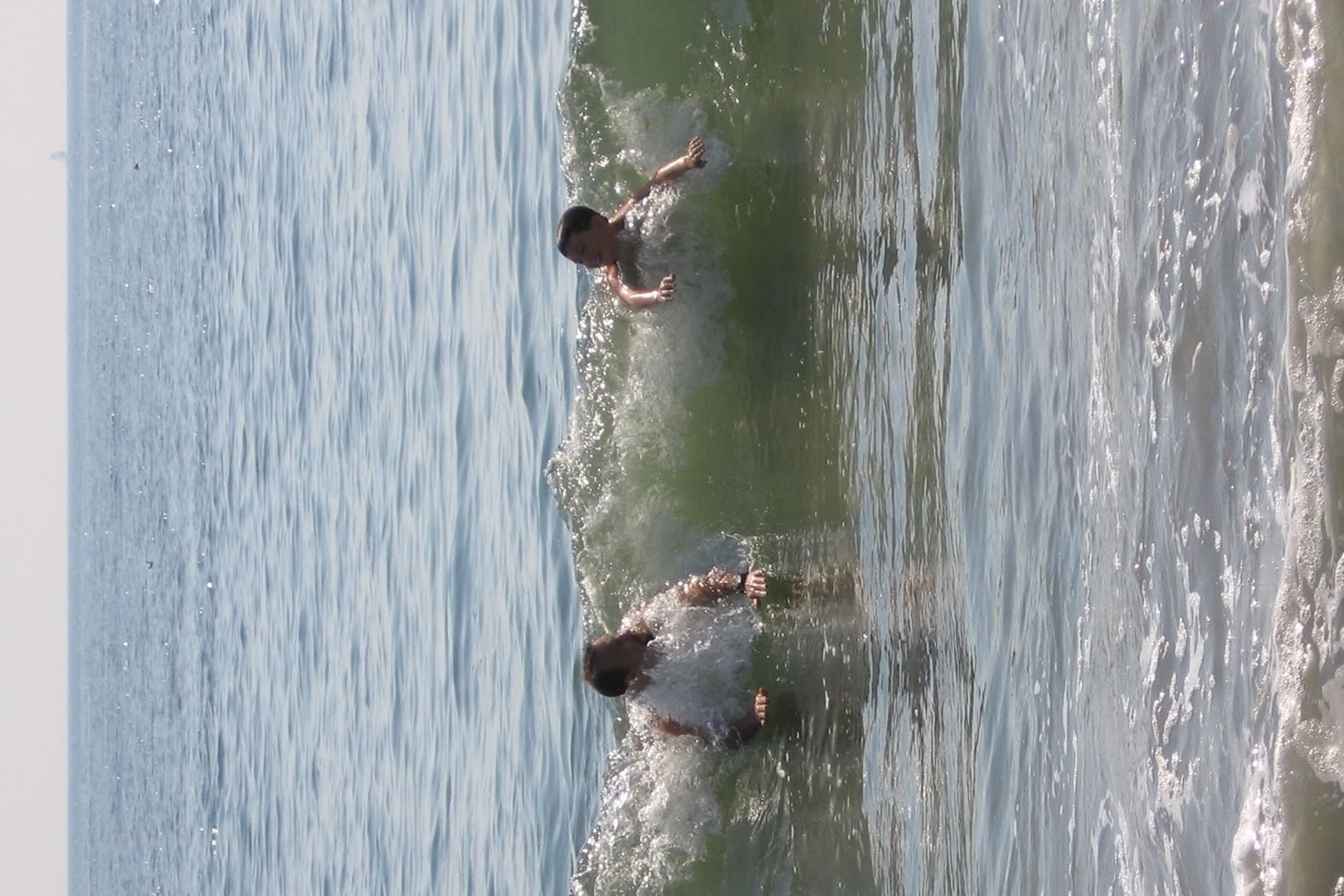 Katie and Becky spent a lot of time digging and playing in the sand. Katie likes to dig big holes and then bury her body. Katie was the only one of the kids to be made into one of dad's sand sculptures. This year she was a bat.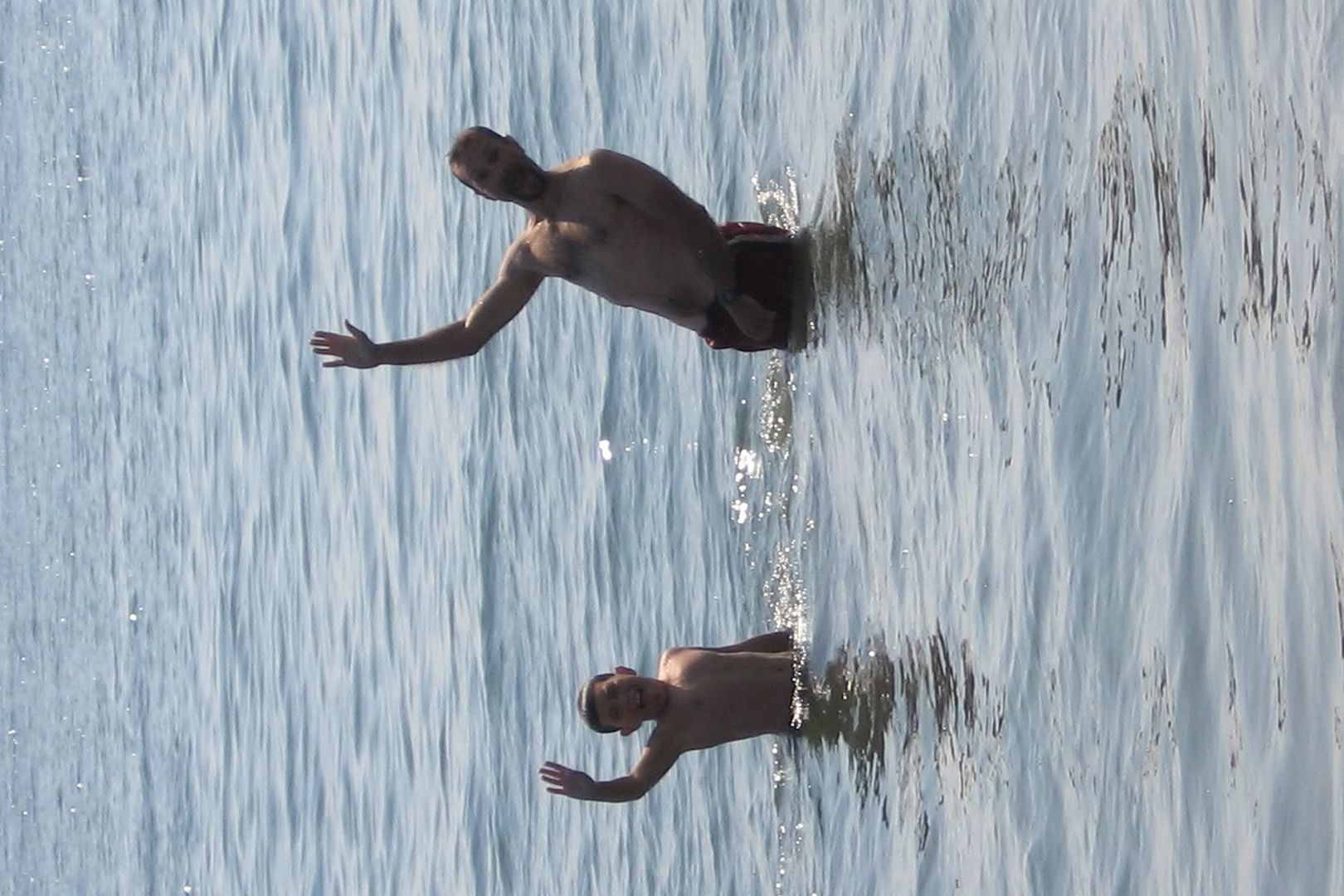 At 1:30 we packed up our blankets and chairs and left the beach, but not before stopping at a little seafood restaurant and buying a dozen clam cakes to eat during the trip home.