Last night Zack made his debut in the 6th grade production of A Midsummer Nights Dream. This is something that we have looked forward to all month. When we returned from our trip to Rhode Island, Zack found out he was assigned the part of Puck. I was so excited. What a fun role to play. He received his script and we would run lines with him. It was surprising to Steve and I how well Zack took to acting. He really did seem to "become" Puck.
A couple of weeks ago we went to DI (Deseret Industries, Utah's version of Goodwill) and bought some clothing that we could cut up and turn into his costume. Once we cut the sleeves off the shirt, we took the cuffs and glued fake leaves to them and had Zack wear them around his ankles. Then we found a pair of tan stretch pants and cut them up to make it look as though he has been living in the forest. For the play we spiked up his hair and he looked so AWESOME!!!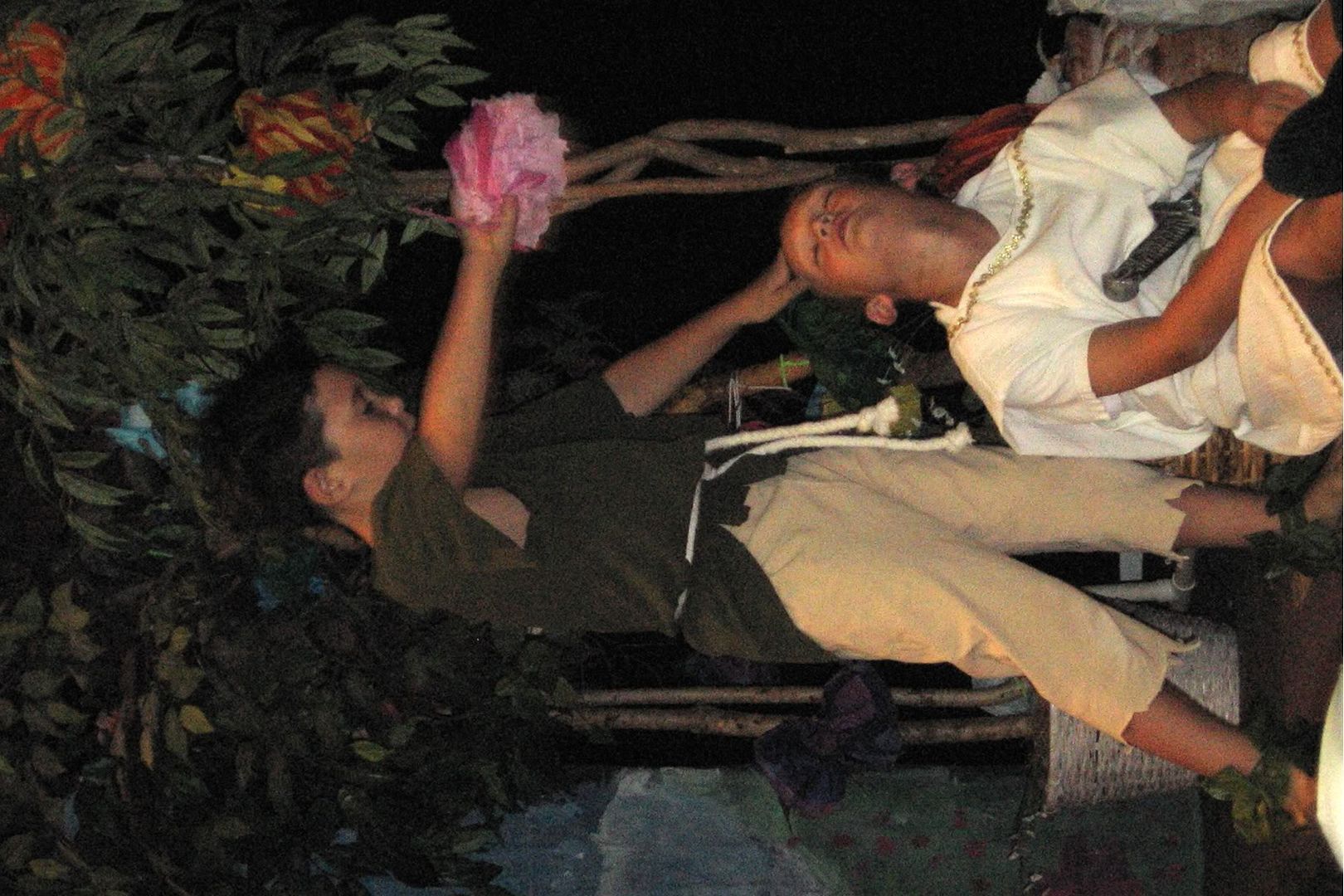 I am a little bias because Zack was on the stage, so of course I feel like he was the best, BUT all those
little
6
th
grade children were quite impressive. Especially considering they were performing Shakespeare. Pop and Grandma came up to see the performance. Pop had his digital video recorder with him so we were able to capture most of the performance on his camera and of course I came with my camera to get my stills.