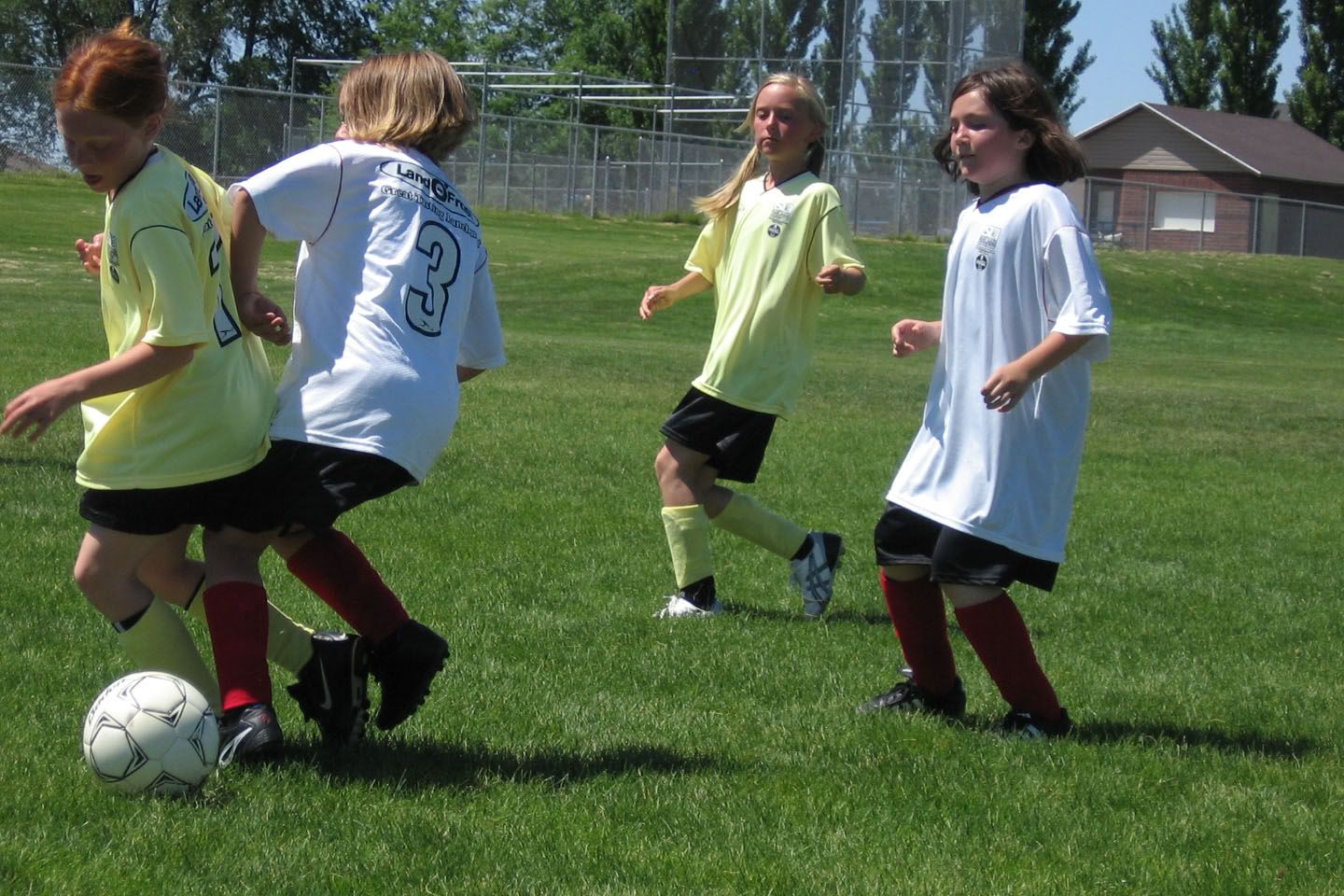 Yesterday was the last day of spring soccer. Katie and Becky had been playing on the same team (
they have the bright yellow jerseys on
) that was named the Golden Tigers. This was the first season that they really seemed to have caught on to some of the strategy of the game. It was a bit more fun to watch.
This was Belle's 1st time ever playing soccer. She has devoted much of her time to dance, but this year I thought it might be fun for her to try something new. Her team was the
Dalmatians
(
they wore white jerseys and red socks
) and she got to play with a few of her classmates: Megan and Savannah, from school. She enjoyed soccer so much, that she is considering spending next year playing sports rather than dance.