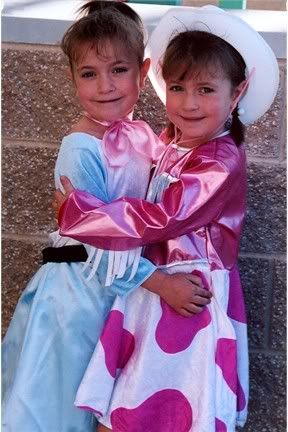 I just got home with some of the pictures from Katie and Becky's Kindergarten Halloween party. They were so cute. I loved seeing all the children's costumes. There were a few ninjas, spiderman, Anikan and Darth Vader. A Fish, 3 Snow Whites, Rapunzel. The best part of all the costumes is that the children are so excited and into the holiday. They played games, did crafts, and decorated cookies.
Katie and Becky stored all their goodies ion their backpakcs for the trip to Rhode Island to visit Papa and Grandma.
I will post more Halloween pictures after the 25th. That is when our ward is doing trunk-0-treating. Theta will give me an opportunity to take pictures of all the kids in their costumes.