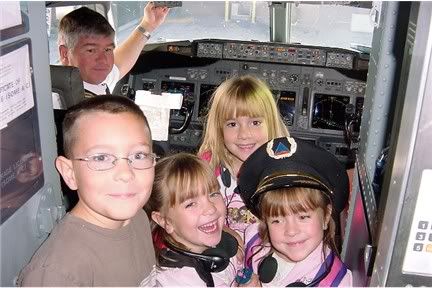 Well, we are home from our vacation to Rhode Island. Let me start by saying we all had a great time.
We left last Monday at 10:00 am from Salt Lake City. We were lucky to get a nonstop flight to Bosotn. I loved not having to rush off to another plane. The kids had a fabulous time too. As we board our plane the flight attendants allowed the children to peek into the cockpit and say hi to the pilots. They all thought that was really cool. There biggest observation was that there were so many buttons. The flight went well and took us about 4 1/2 hours. Then we landed in Boston and it took us almost 3 hours to get out of Boston and to Steve's parent's home. Just in time to have dinner and goto bed.
We did lots of fun stuff and I will share more tomorrow.