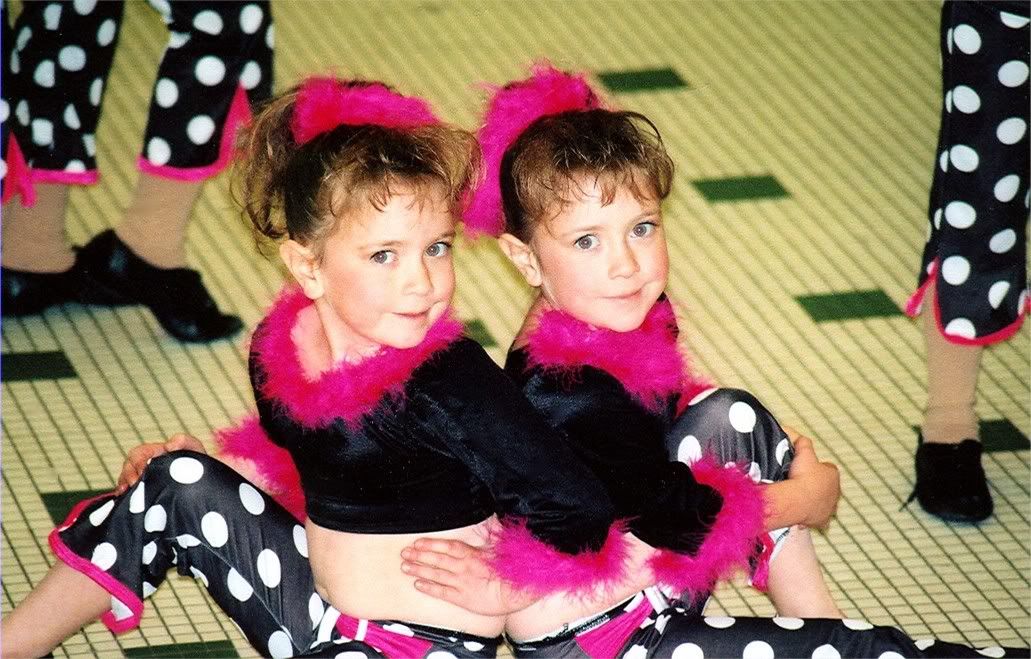 Katie & Becky had their first dance recital this year. We performed at Trolley Square. They did a great job. It was funny the 1st time they tried on their costumes. So we pulled the clothes out of the bag and they explained that their teacher had told them the shirt would not go as low as their other shirts. So they put it on and let the shirt sit above their bellies, but they tried pulling the pants up as high as they would go...Yes, a HUGE wedgy, to help the pants meet the shirt. It was hilarious. When I pulled the pants down to where they were suppose to be, they said, "...It's not modest." Too cute and it makes me feel good that we have already planted the seed of what is and is not modest.
So, I feel like I have had Christmas a little early. I used the merchandise certificate I won at CKU and ordered Stacy Julian's new book "The Big Picture", Donna Downey's "Photo Decor Book", and "Creative Sketches 2" by Becky Higgins and they arrived yesterday. I am loving the Stacy Julian book. She is just the coolest. She has a website that has the same name
http://www.bigpicturescrapbooking.com/
and it sounds as though she has big plans. Virtual classroom with different projects. I love her thoughts of scrapbooking. She was the first one I heard talk about scrapbooking mini albums for events, (Halloween, a particular vacation, Christmas, etc.) rather than scrapping chronologically. I also redeemed another GC from CKU and got a pack of Basic Grey Blitzen and Fusion Paper.