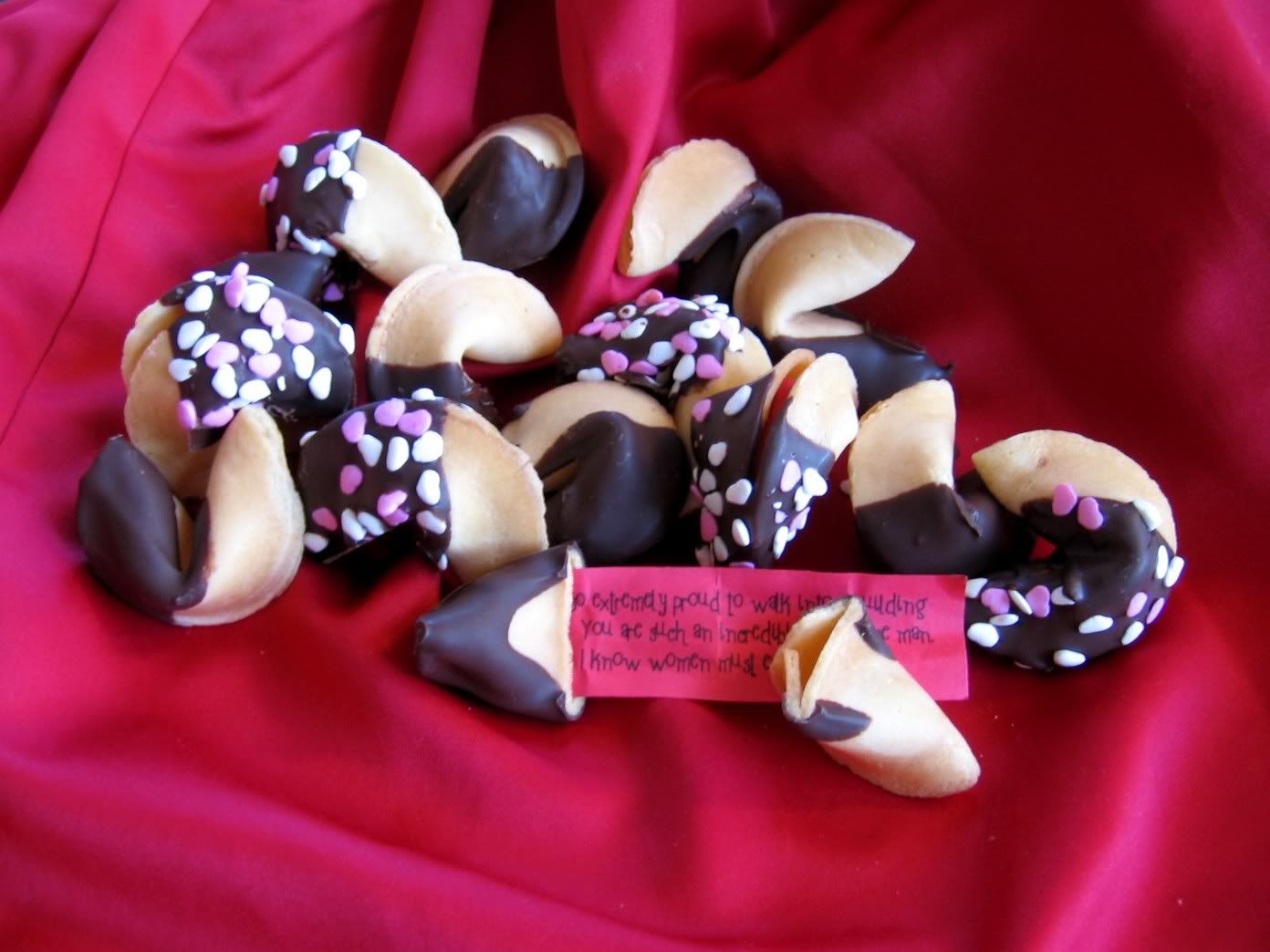 For 12 years Steve and I have done the
"14 Days of Valentines"
. It starts on the 1st of February and then ends on Valentine's Day. It has been so much fun. Steve usually comes up with some fun theme to make all of his Valentines. We have done something as simple as the children's Valentines that you buy at the drugstore to wooden hearts that he had cut out and painted and drilled holes in so they could be hung from a rope. Last year he had built me a desk to keep bills and such in for my main gift and gave me different office supplies that had a cute message attached. Well, this year because we had been so busy in January our planning and prepping for the 14 Days got put on the back burner. This year we are doing the
"7 Days of Valentines"
I got some fortune cookies and took out the standard message and put ones that I wrote for Steve and then dipped them in chocolate and added heart sprinkles. Then I put one out every night so Steve will find it in the morning when he sits down to read his newspaper. I love this time of the year. I think it is kind of neat for the kids to see mommy and daddy doing these special things for eachother.