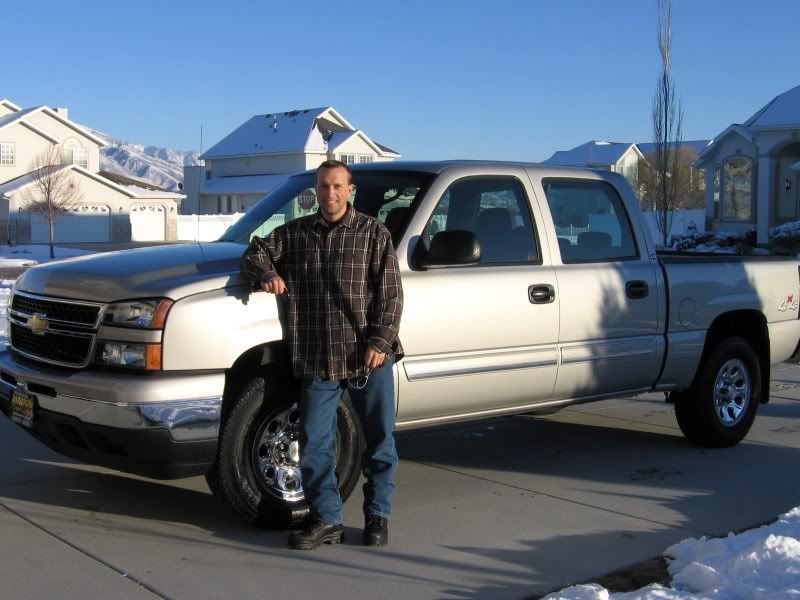 Today, after Katie and Becky got picked up for school, Steve and I went to lunch at Mimi's Cafe. We have enjoyed have the afternoons to sneak off and have lunch and good conversation (essentially a date) together and not having to pay for a babysitter. After we were through with lunch we asked eachother what we should do next. I gave him 2 possibilities:
1. We could goto Target (my fav store) to walk around
2. We could go and buy
a truck (and I only said this half joking)
He chose to go and look for a truck. We have done this several times and just not found what we wanted at the price we were willing to pay. And then we went to Riverton Motors and fond the truck. This turned out to be an expensive lunch, but I am glad Steve finally got his new truck. Now we want to go on a trip so we can use it. An new problem is where will we park the vehicles in the garage?