After lunch at Shin Sun Gumhi, we dropped Uncle Chip off at home and Mabel directed us to some pretty cool tidepools in Corona Del Mar. The tide had been in that day and dropped tons of neat little critters into the pools. Steve and the kids ventured out to find the good stuff. They saw some neat star fish. Zack found a sea slug and was shocked by what it felt like. Steve said there was even a pool with just regular fish in it. There were also tons of hermit crabs and sea aneomes.
Mabel and I stood on the shore and counted children to make sure no one wandered off too far. As the sun began to, engaged couples came out with photographers for photos. It was fun to watch the pictures being taken. The girls tried to make dribble sand castles. Even after being warned not to get all wet, Belle headed right into the water.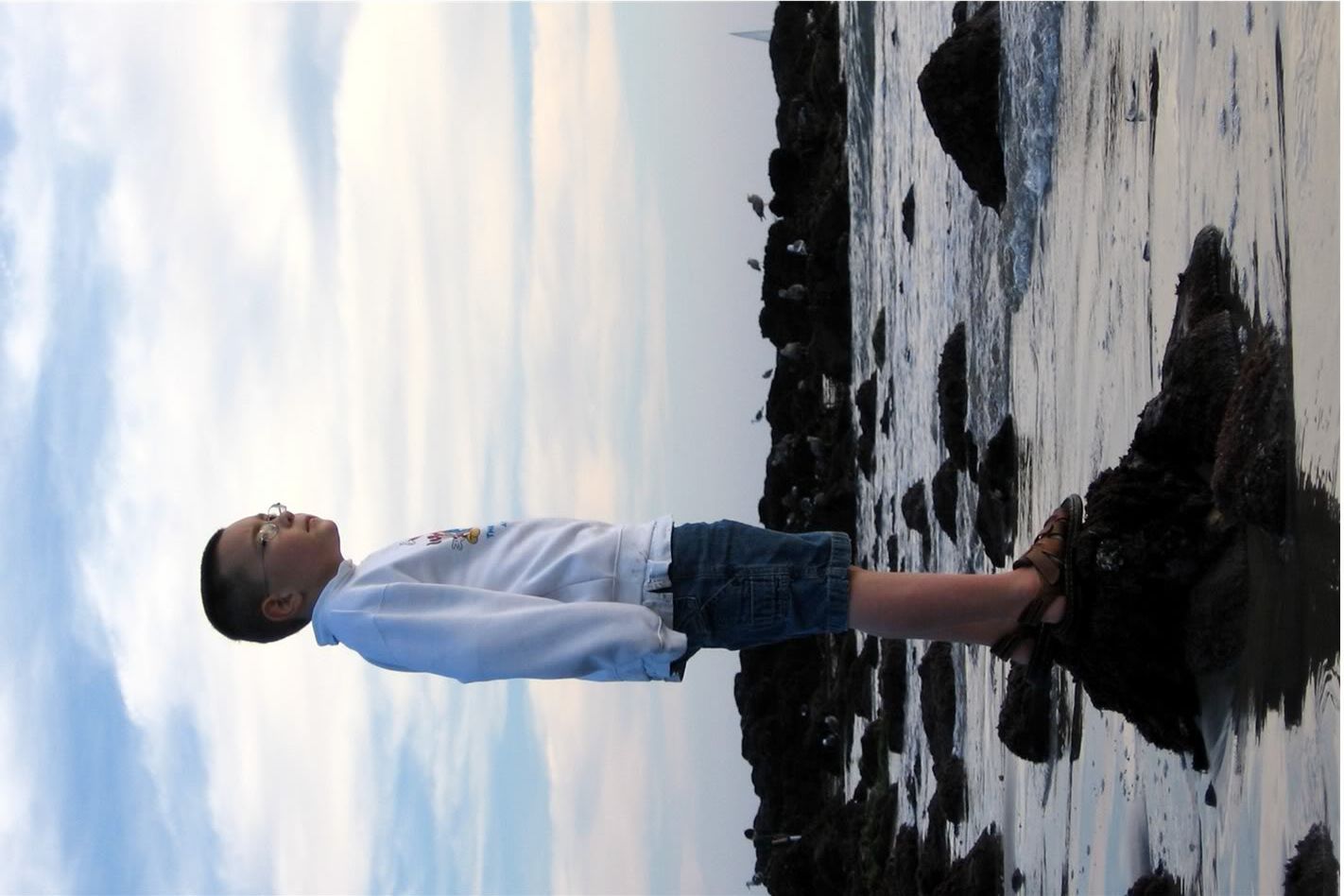 Zack spent a lot of his time just peering into the different pools and watching what was happening. He is my little science boy (
next to his dad) .
He probably could have stayed there all day. It was such a perfect day...Good weather...Great kids...Fabulous tidepools.
The kids began to get cold and needed to go potty so Mabel offered to walk the children back up the hill to go potty as I waited for Steve to work his way back into me. We decided to take some pictures just of us. The last shot was the best one...A silhouette photo of us kissing as the sun is setting into the ocean.