" SWINGERS"
Lucy

Atkin


Dayna

Duve


Nikki Weber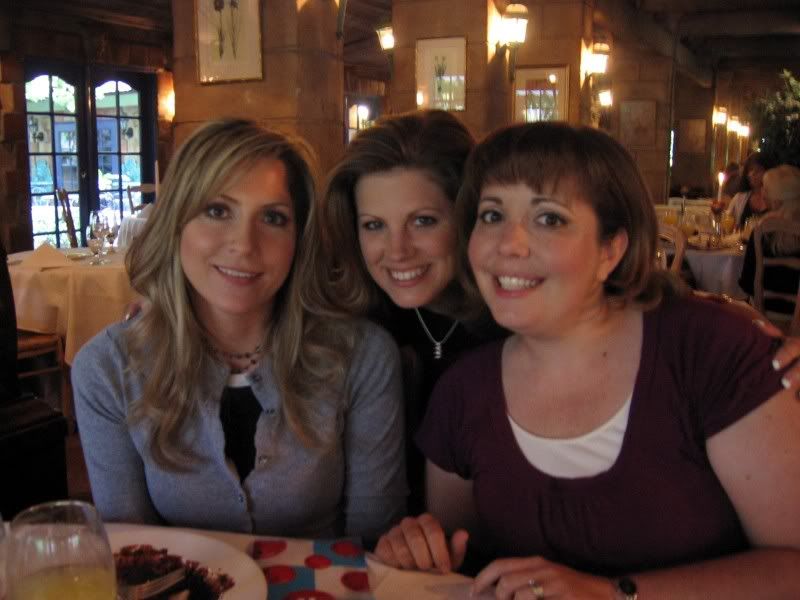 Today was the banquet for for my bowling league. Lucy, Wendy, Dayna and I all drove together. We had lunch with the rest of the ladies on our league at
La

Caille

Restaurant
. It is right near the mouth of Little Cottonwood Canyon and is just beautiful.
Unfortunately
it was overcast and rainy, but I would have liked to walked the grounds. We saw a peacock and geese out the windows as we ate our lunch. The food was quite yummy: salad, rolls, choice of chicken, salmon and beef, but more
importantly
there was
chocolate
cake in a pool of
chocolate
sauce.
Once the
eating
portion of the day was done they had drawing for some different prizes. Wendy won a body butter gift set and Dayna won something, but I did not get to see what it was. Then they got to prizes for bowling scores. Wendy won a cash prize for the highest scratch game and I actually won $10.00 for the "biggest increase in my average". On September 11, 2006 (
my first day bowling
) my average was
68
and by May 7, 2007 (
the last day we officially bowled
) my average was
109
.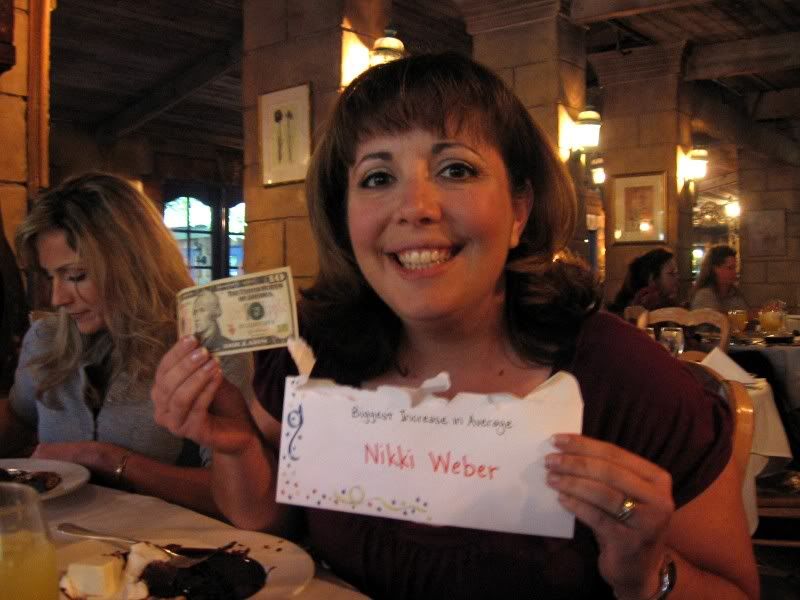 I truly had a great time these past few month getting the kids off for school on Monday mornings and dashing off to the All Star Lanes for bowling. I think I am going to kind of miss it in the next few months and wll be looking forward to September when we start off again.