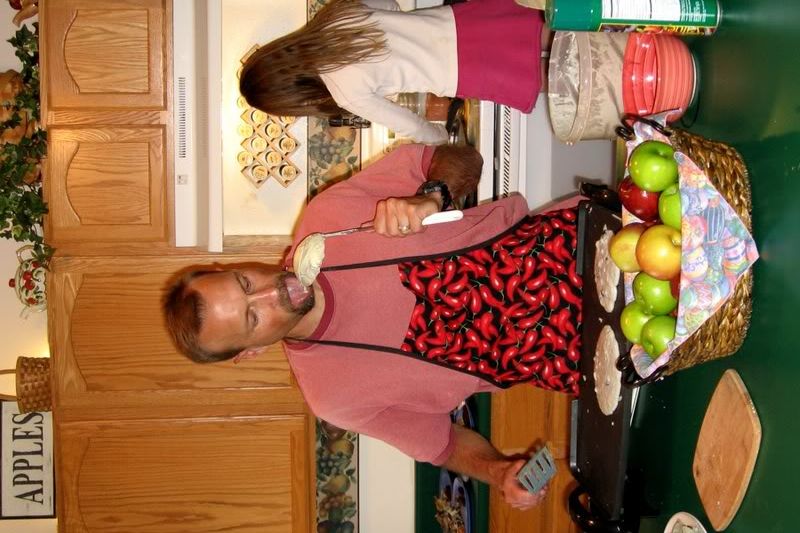 I forgot to put anything into the
crockpot
today before church. Steve stepped up and decided to make a
BIG BREAKFAST
for dinner. The kids love these dinners. This menu consists of:
blueberry pancakes
scrambled eggs
sausage links
Steve decided to ask Katie for a little assistance. She manned the
scrambled
eggs. All the kids love to have the opportunity to lend a hand in the kitchen.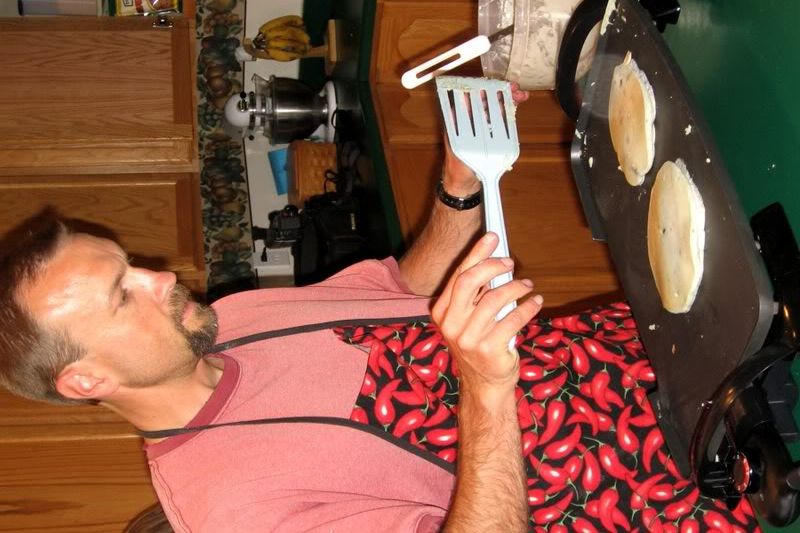 After we finished our "
breaknner
" and cleaned up the kitchen we all decided to go out to the front yard and just enjoy the evening weather. After a few minutes of watching the kids
rollerblade
I decided we should play a game. Out came the soccer ball and some makeshift goals. Steve and I were team captains and chose our teams:
Me, Zack and Becky

vs.

Steve, Belle and Katie.
It was a blast!!! Lots of laughing and team work.