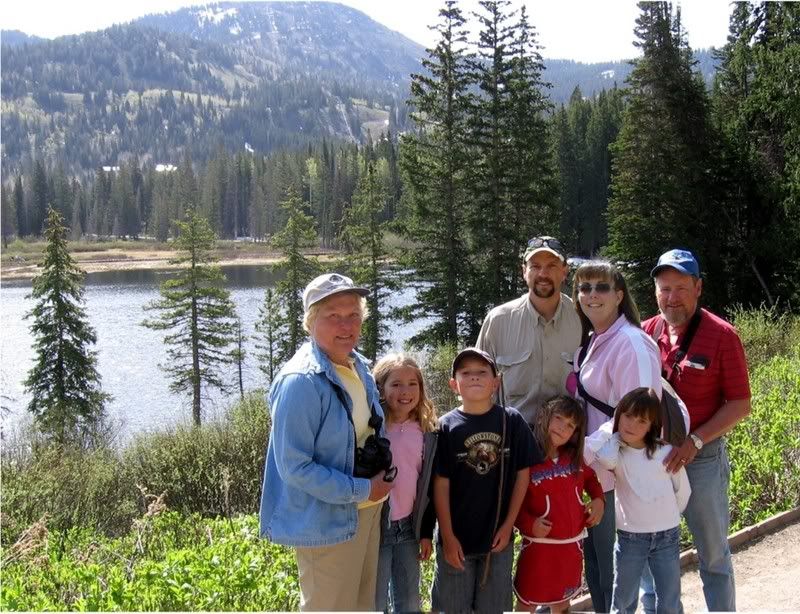 Steve's Mom and Dad spent last week in Glacier National Park and worked their way through other National Parks until they got to Utah and stayed with us for a couple of days. The kids were thrilled to spend some time with "Papa" and "
Gramma
".
Memorial Day, we woke up and were treated to an
IHOP
breakfast to celebrate both Zack and my upcoming birthday's. BTW-the stuffed french toast with bananas and caramel were
DELICIOUS
!!!! After breakfast we came home and grabbed our light weight jackets and changed into shoes to walk in and the packed into our van and drove up Big Cottonwood Canyon. Wow!!! That was a BUSY place. We made our way to Silver Lake, parked and as soon as we got out of our van could see a moose standing near some shrubs. We walked over to take a few snap shots when we saw another moose standing on the other side of the boardwalk.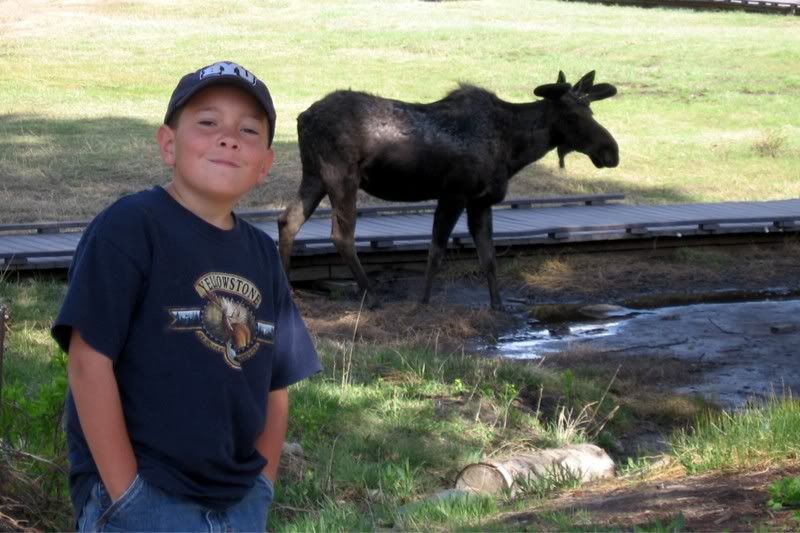 The park ranger that was there told us the 2
nd
moose was a little
skiddish
so we took a few more photos and decided to start our walk headed in a different direction. It was
beautiful
up there. We walked through some left over snow and the kids scaled a some cliff of rocks. The lake was beautiful and it was fun to watch the few fly fisherman as they cast their lines out. It was a great way to spend the holiday.