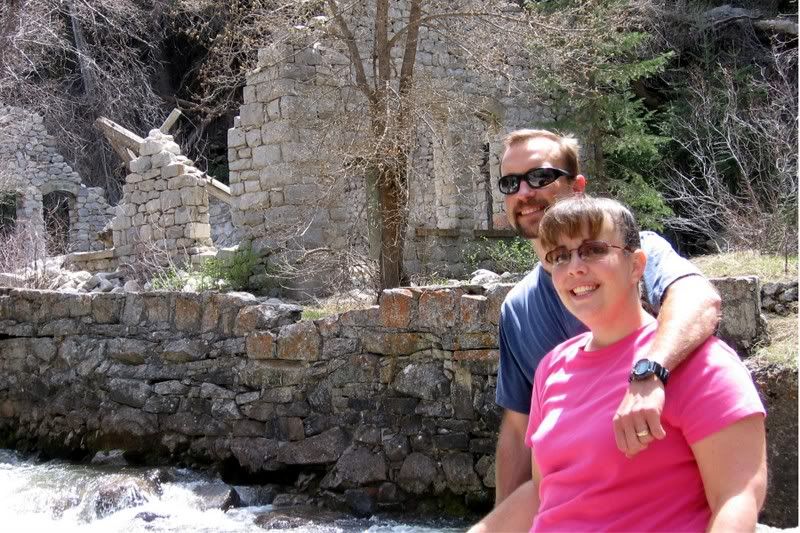 Utah has been blessed with some beautiful summer like weather. So after I got home from bowling I asked Steve if he would be interested to go up to the mountains. And as you might expect, he said, "YES". So I packed up some sandwiches, bananas and trail mix and we climbed into the truck and began driving up Little Cottonwood Canyon.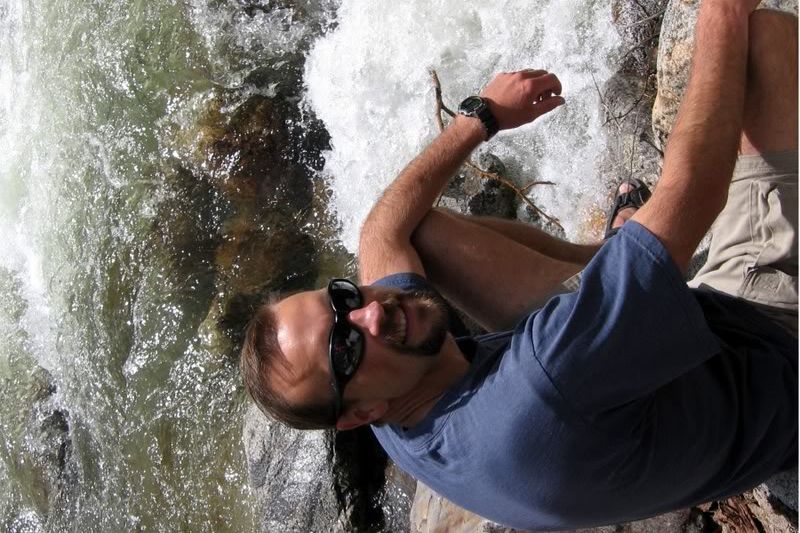 There is a trail that we have hiked several times when we would go up with Katie and Becky while Zack and Belle were in school, but this was our first time being up there without
kidlets
. It was a nice little walk together.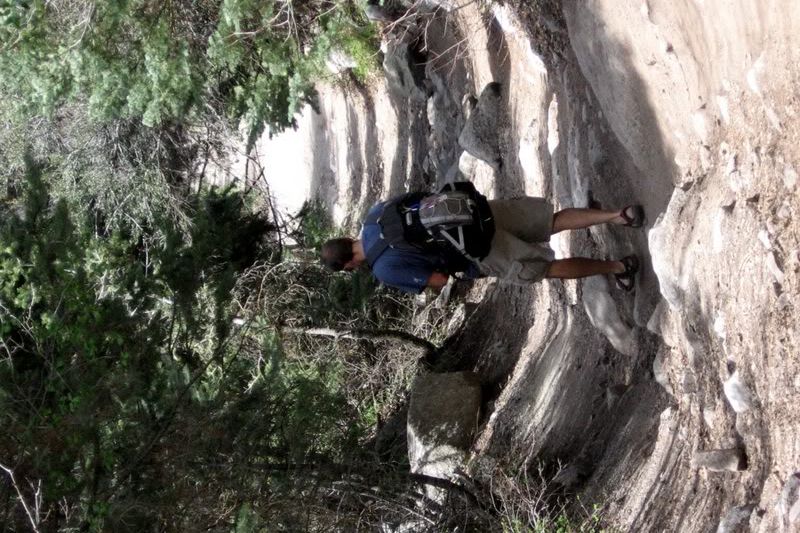 The trail ends next to a stream and on the other side of the stream is an old, dilapidated building. Steve thinks it was probably on old mill. You can see where there use to be a bridge that crossed the stream, but has since
collapsed
or been removed. We ate our sandwiches and listen to the sound of the water rushing against the rocks. That is one of my favorite sounds. Once lunch was done, my camera came out, of course and I took a few snap shots of my favorite subject, STEVE.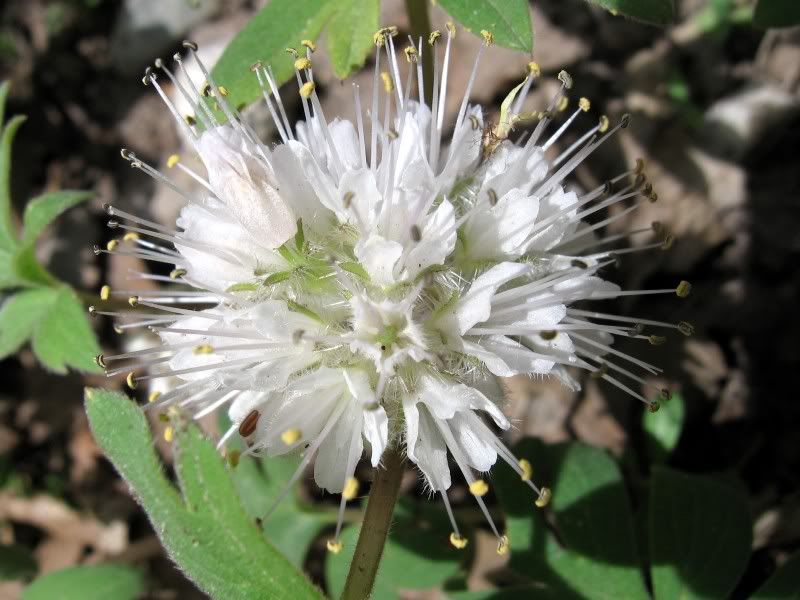 As we walked back down the trail Steve pointed out these yellow flowers named "Creeping, Oregon Grape", which were very cool looking. They actually remind me of "Grape Hyacinth". Then just on the side of the yellow flowers I saw this one and just couldn't resist taking a picture of it, "The Water Leaf". I have enjoyed using the macro feature on my camera this spring.
I think we might go back in a few months and see if we can get to the other side of the stream and spend some time poking around the old building.