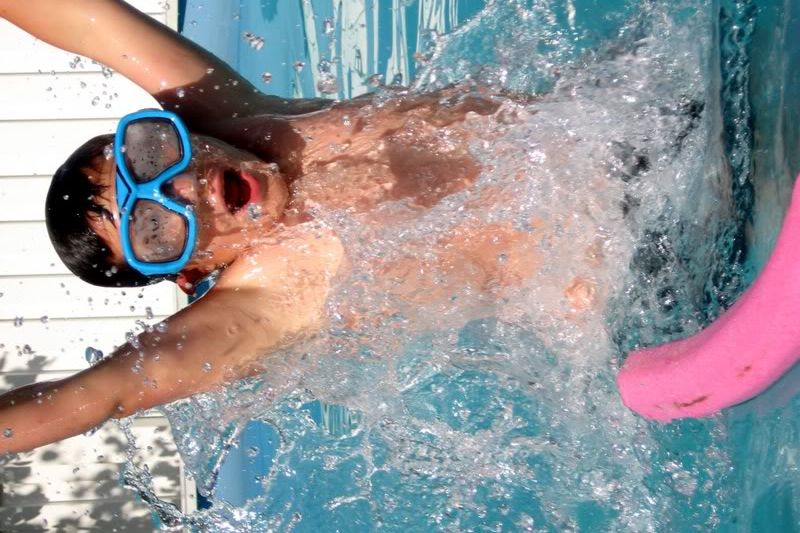 A hot day in Utah...
20 minutes until piano lesson...
And a pool calling your name...
WHAT IS A BOY TO DO?
JUMP IN OF COURSE!!!!!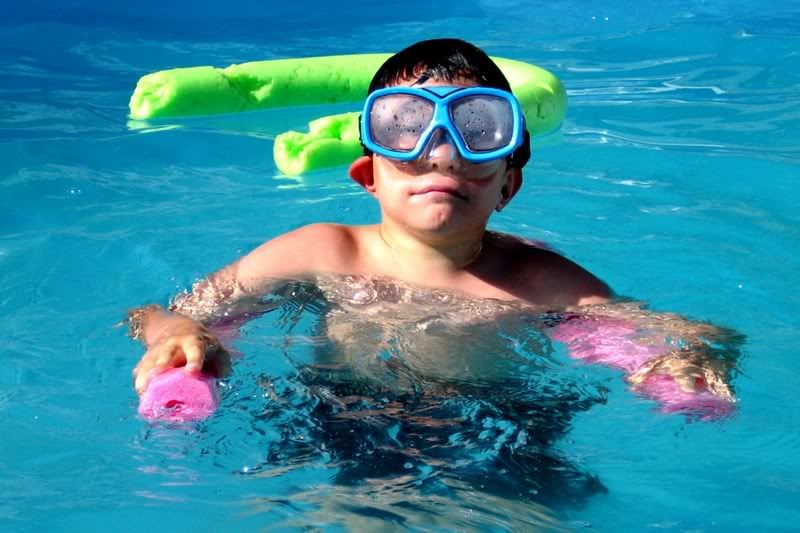 Belle was at her piano lesson, Katie and Becky were off playing with a friend, so Zack thought he
would take
advantage of little free time alone in the pool before he had to rush off to piano. On went the snorkeling mask and into the pool the noodles flew and then Zack joined them both. He somersalted, kicked, and swam...blew water out of the top of the noodle, hammed it up for the camera.
So I guess it is officially summer in our house, the pool is open and the kids are swimming.
BTW...don't be shy, feel free to leave a comment. Just click on comment below and let us know what you think. It would be nice to see who is visiting. Thanks!!!