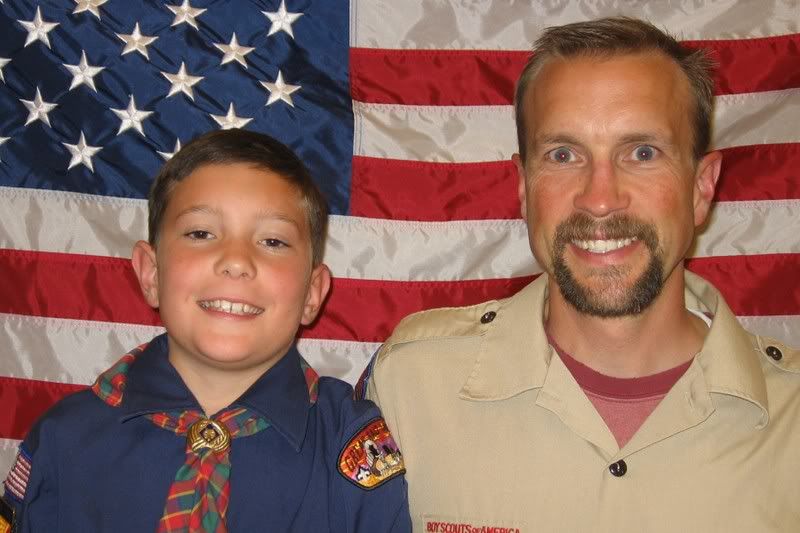 Last night was a big night for Zachary. He has been a cub scout since he turned eight years old. And now that he has turned 11 years old he has progressed from a
CUB SCOUT
to a
BOY SCOUT
. In the cub scout organization once the 1o year old scout completes certain certain achievements he can receive his ARROW of LIGHT.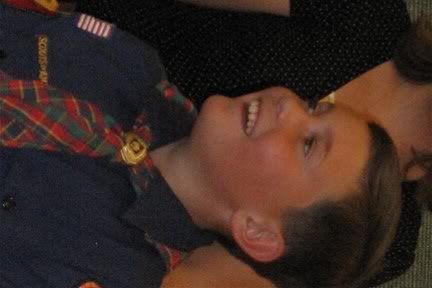 Zack and his friend
Bradin
both turn 11 this month, so their Arrow of Light ceremony was last night. The theme was Indiana Jones. Our friend, Ryan, dressed up and Indy and entered the room as the theme song played. He had both boys come to the front and had them open clues that would lead them to some feathers of different colors. Indy asked the boys what their favorite badges were that they had earned as
Webelos
that year. Zack's favorite was his NATURALIST pin because he, "
likes studying bugs and nature
". Each color represented different character traits.
YELLOW.....wisdom
GREEN
......self-control
PURPLE
.....justice
BLUE
.......hope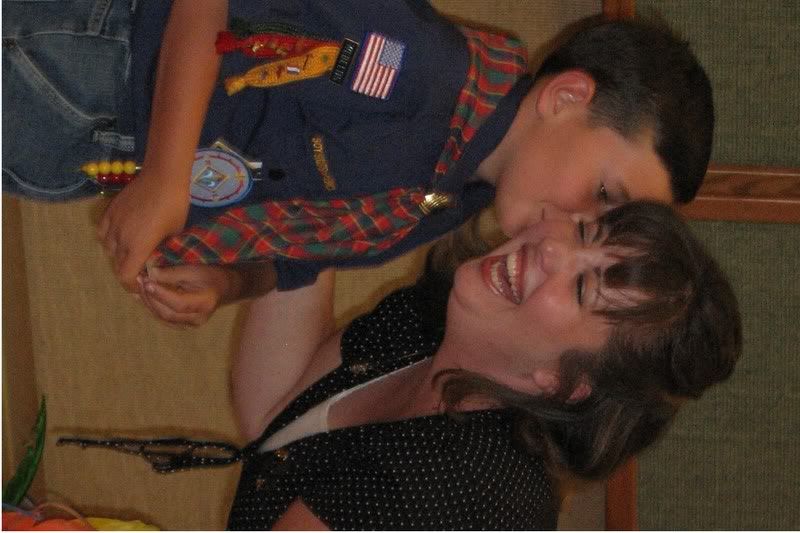 Then it was discussed that these are the character traits that all scouts should have. Once they read of the meaning of each feather, the
WEBELOS
leader, who happened to be Steve, and the primary president, Stacey; stood and talked about each boy. I was so proud of Zachary as I heard the things that were said about him. Steve talked about how cub scouts isn't so much about camping ad building fires, but about building good character traits, which both boys have done and have shown their character by working so diligently on
achieving
their Arrows of Light. and Once the kind words were concluded, Indy tried to find the arrows. The whole skit was quite entertaining.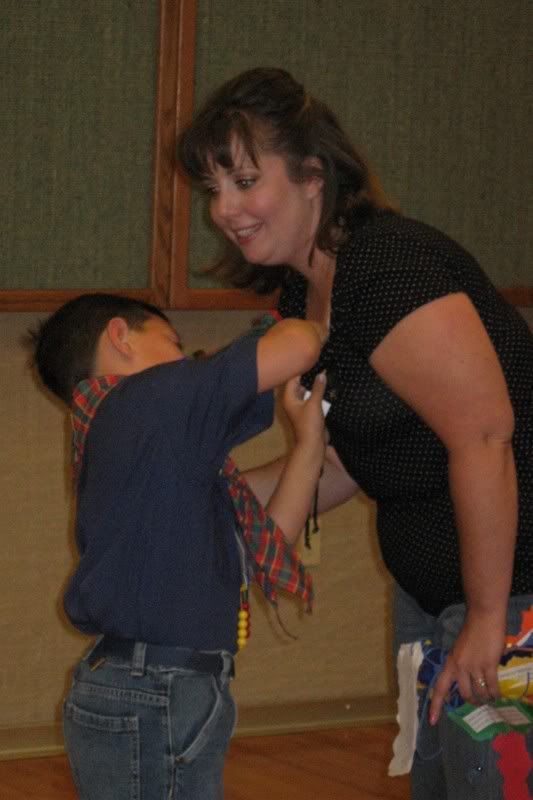 My favorite part of the ceremony was having Zack pin the mother's pin on me. I came to the pack meeting with all of the pins that Zack has pinned on me since he became a cub scout. Kind of corny...I just couldn't help myself. Then, he had to give me a kiss on the cheek. Can you believe that Zack is 11 years old. He is becoming such a young man.