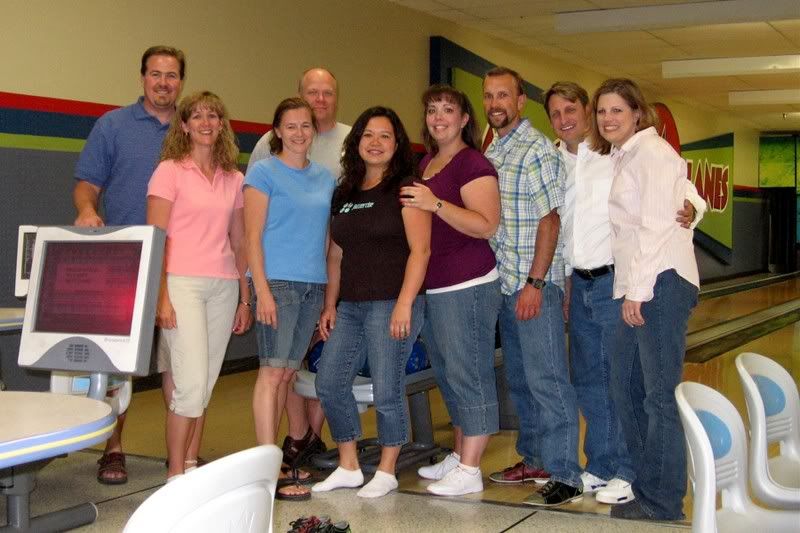 Steve asked a few weeks before my birthday what I wanted to do. His parents would be here for the weekend before it and his brother, Scott, was coming the day after it. I had said I would be happy with anything. And then he asked if I would like to have a parent and he mentioned bowling. So he printed out some invitations and delivered them to a few of our friends
(left-right: Derek and Stacey, Wendy and Ken, Sandra, Me and Steve, Ryan and Dayna)
right and planned the whole thing for
Tuesday, May 29 at the All-Star Lanes
in Sandy.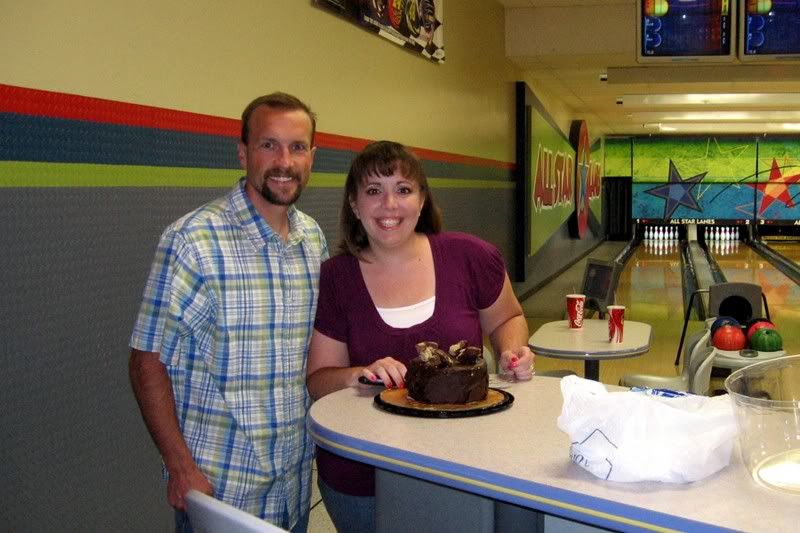 He was even thoughtful enough not to just get some plain birthday cake from
Albertson's
, but ordered a cake from
Cold Stone
with cake batter and Heath Bar...
YUMMERS
!!!!!! He stashed in a cooler and even brought a large knife and paper plates to serve up the delicacy.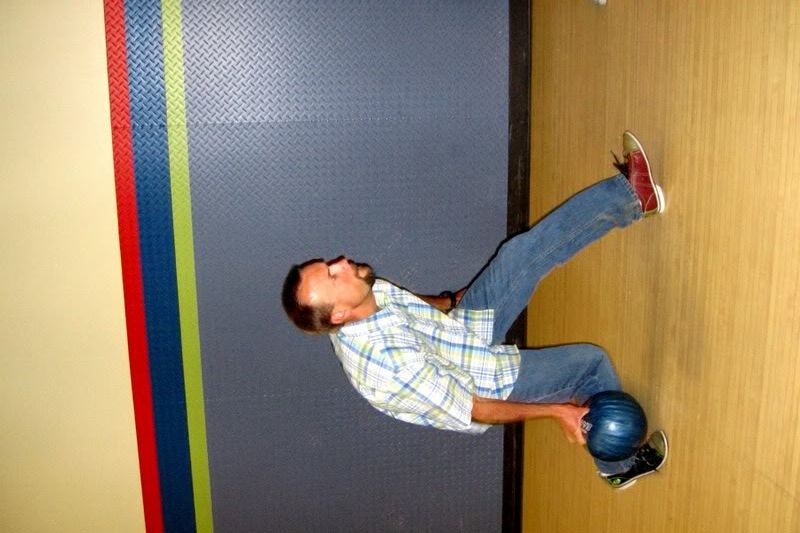 The men enjoyed seeing just how fast they could
huck
the bowling ball down the lane. Derek even took a running start to send his ball down the lane. I think the fastest we saw was about
23 MPH
...it is definitely not a very accurate way to play, but quite entertaining. It was a fun way to spend my birthday. They are all great people and I a so blessed to have such great people in my life.