The 2007-08 school year has begun. Last night Steve gave the kids their "back to school blessings", which were quite nice to hear. I know the children appreciate that moment of listening to their blessing and they all
enjoy
sitting their and
listening
to
each other's
blessing. When
each
one was done they would get up and give
each other
a hug. It was quite sweet.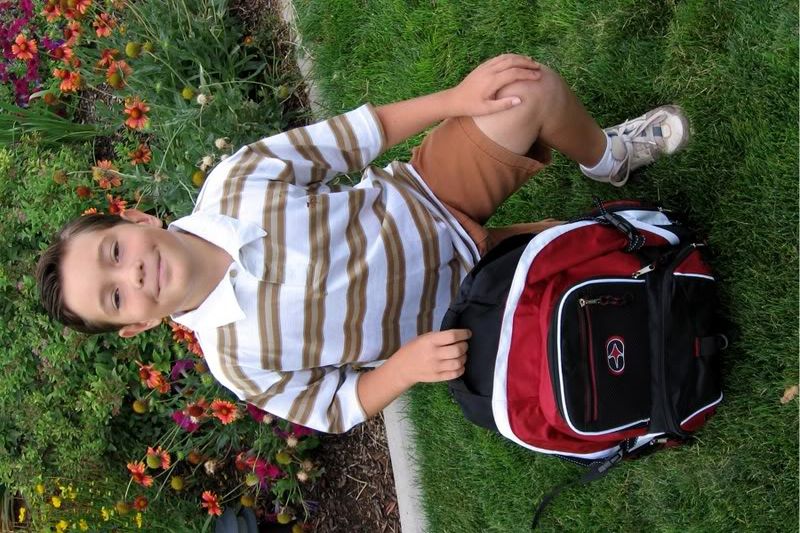 Zack has begun his last year in elementary school. He is starting his 2
nd
year in the ALPS program and will have some of the same kids in his class this year. He has
more
confidence in himself this year than he did last year.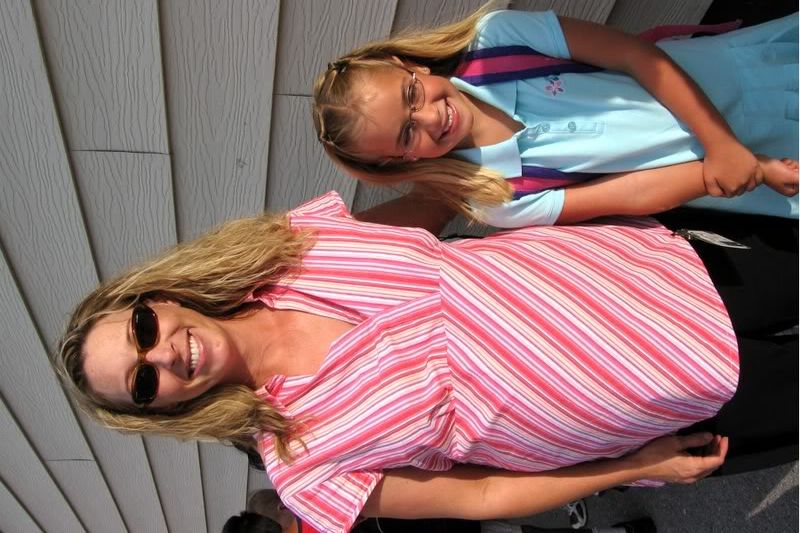 Belle is also beginning her 2
nd
year in ALPS. I can't believe she is already a 4
th
grader. She has the cutest teacher this year. She is pregnant (36 weeks) and expecting twins. Talk about a "Super Woman". So I guess she will be gone for a while at the beginning of the school year.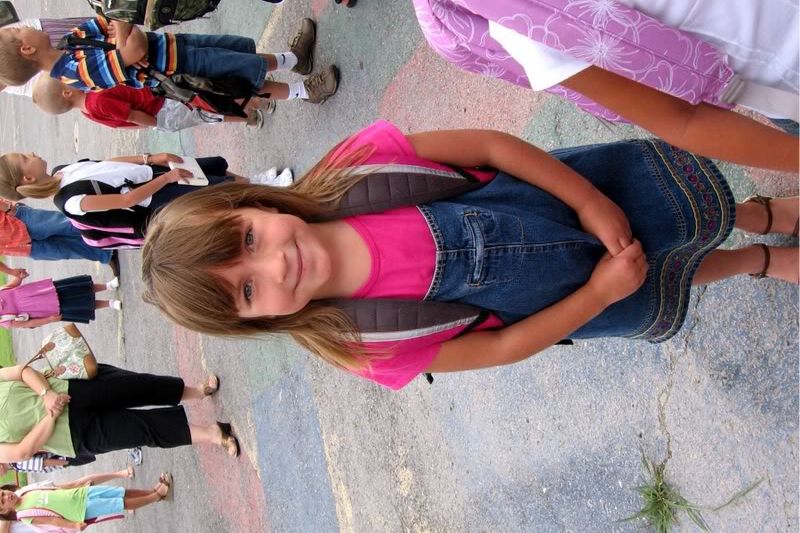 Besides coming to a new school this year, Katie and Becky are having their 1st experience of being in
separate
classes. I think Katie was a little nervous, but we have spent time talking about the positives of having different teachers. She lined up in front of a sign that said Mrs.
Miyasaki
and waited patiently to be led to her new classroom.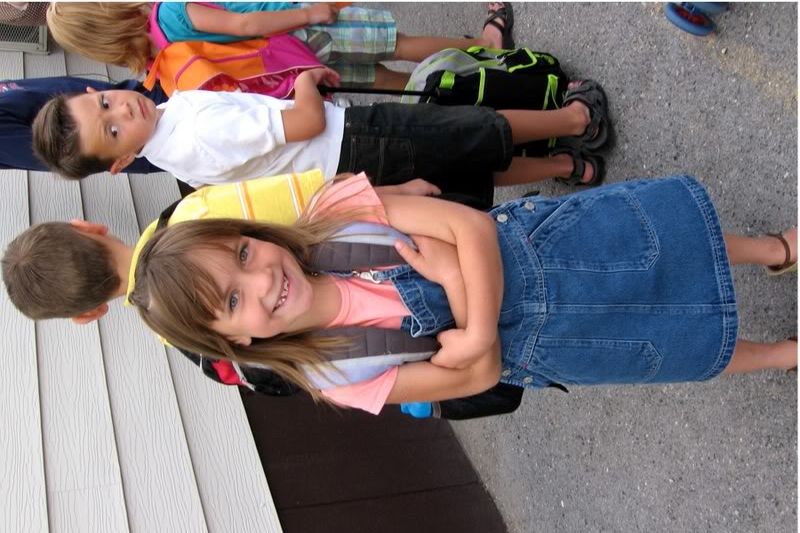 I There was no need to walk far to get Becky into her line because it was just 2 lines over. That was where we found the sign for Mrs.
Burgon
. Becky had gotten to meet her teacher last week at the Open House they had for the ALPS student, so she was not quite as nervous as the others about meeting their teachers.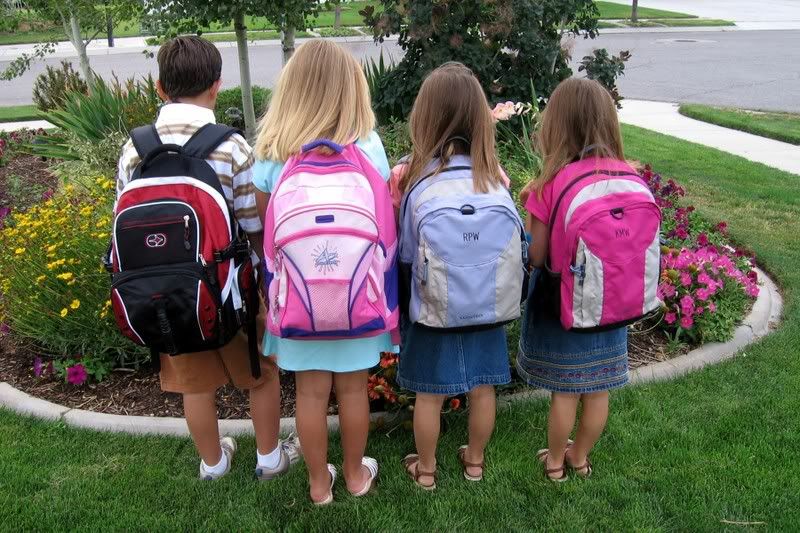 Zack was the last one I dropped off in a line. I turned around and as I walked away I realized this would be the last time I would walk Zack to his class and take my silly scrapbook photos of him.
Ughh
...I can't
believe
they are growing so fast. I thought about that 1st day Zack went to Kindergarten and climbed up onto that school bus and I didn't know how he would get through the day without me by his side. And he has for 7 years...