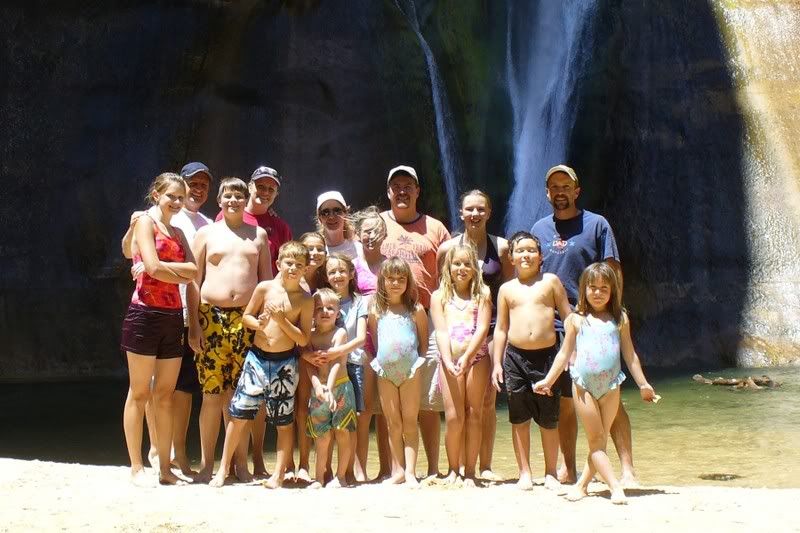 This was our 2
nd
year camping with the
Duve's
and the
Nigh's
. We had initially planned to make the trip the day after school got out, but due to scheduling conflicts we postponed it 2 weeks. We had also decided to
goto
a camp ground down near
Escalante
. We left Friday morning and by the afternoon arrived at camp. We awaited the arrival of the
Duves
and the
Nighs
. It rained and even hailed a little. Luckily we had set up the canopy over the picnic tables. Steve and the kids went swimming and I read up at our camping site and began to get worried because the 2 other families still were not there. They finally arrived around 6:00pm. It turned out the
directions
that I had handed out lead them to the wrong place.
Ooooooops
!!!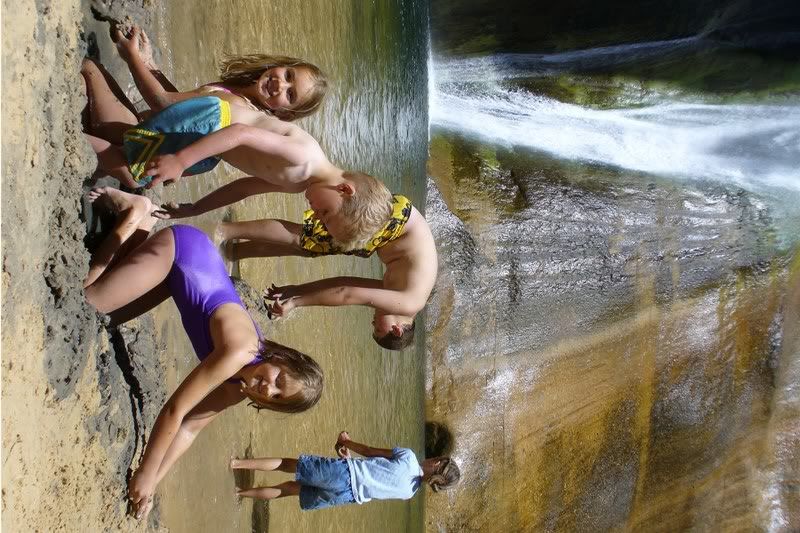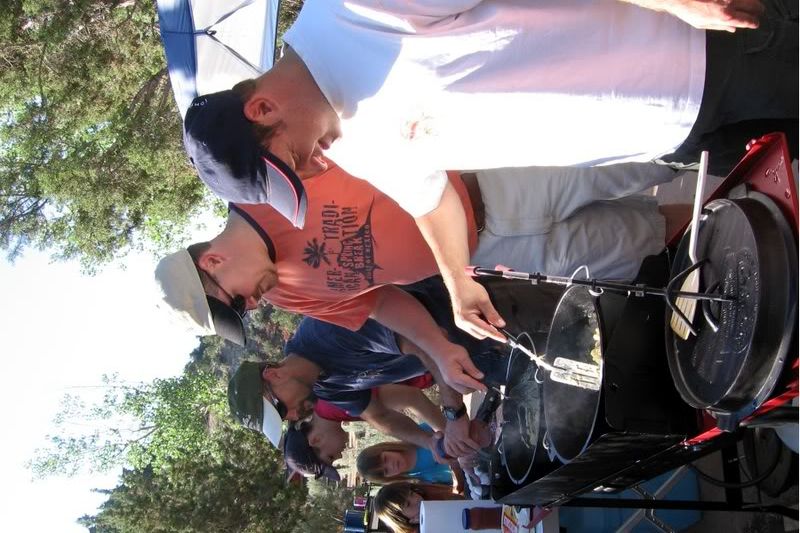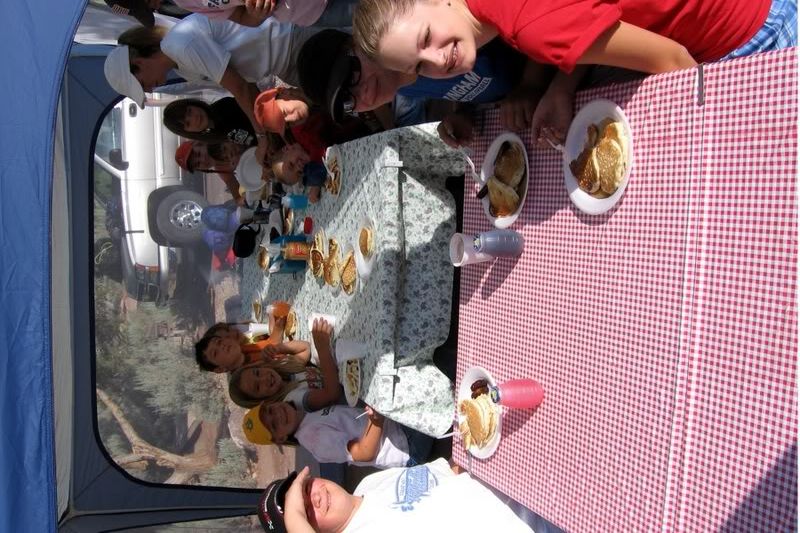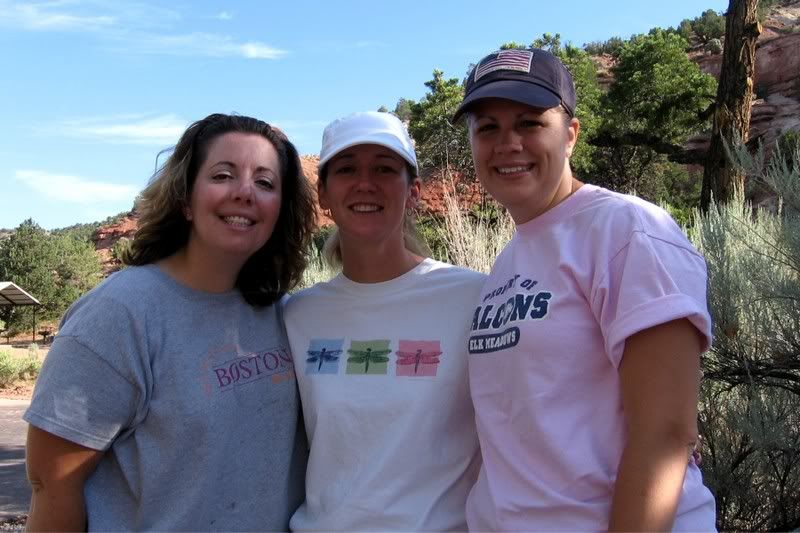 Saturday we got up and the group worked together to make "MOUNTAIN MAN" breakfast. Once the kitchen was cleaned up we headed to Calf Creek. There was a 6 mile hike (
roundtrip
) that Steve had found that would lead to an incredible waterfall. I stayed back at the
trailhead
while the other made their way to the falls. While they were on their trek, I found a little stream where I could sit with my legs in the water while I read my book. Five hours later they all returned tired, thirsty, hot, BUT very glad they had seen the beautiful waterfall.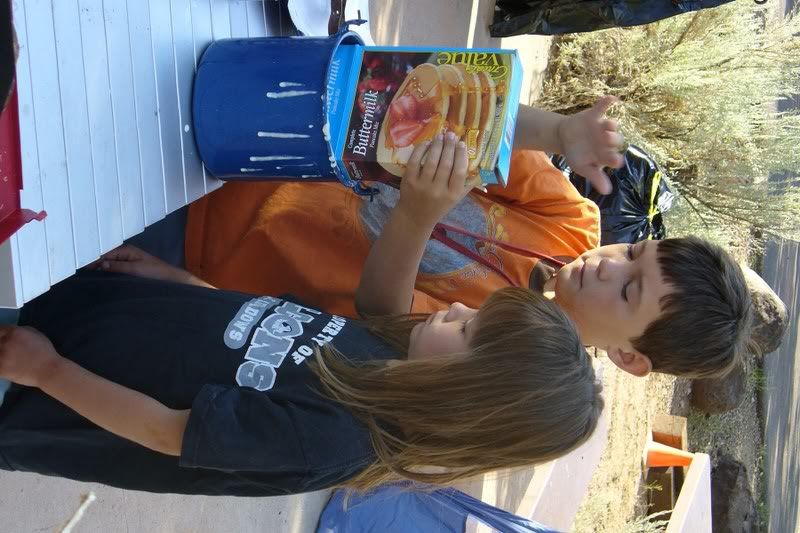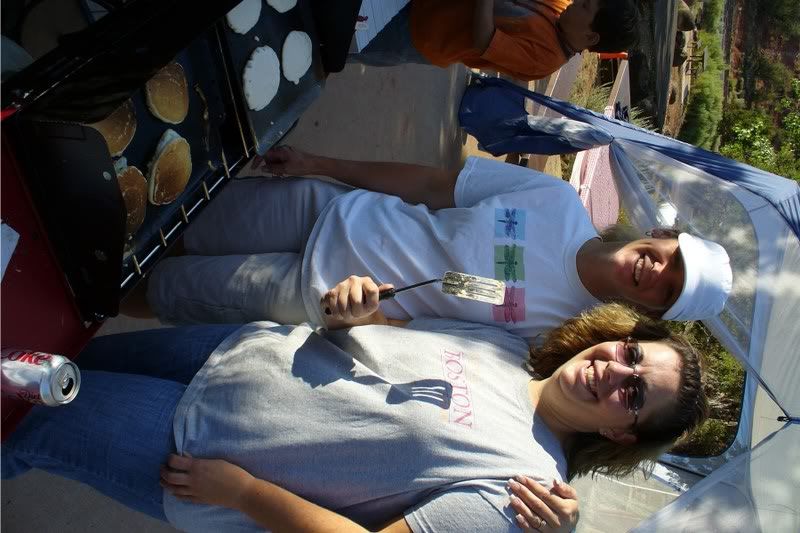 Sunday morning Steve, Zack and I hiked a little hill to see some great petrified wood. The view of our camp sites and the little lake was breathtaking. I was impressed to the petrified wood, but disappointed that the was so little. I had expected so much more. We then made up some breakfast and quickly broke down our camp to head home.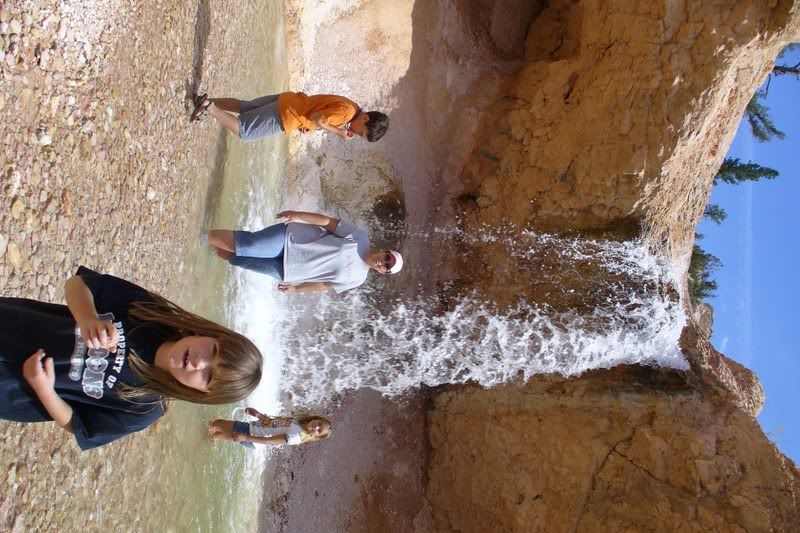 On our way home we made a stop at a hiking trail. It led to a small waterfall. It may not have been as impressive as the Calf Creek Fall, but I was exited to see it and enjoyed walking through the stream. I even made my way behind the fall and dipped my head into it. Steve, who is a little braver than myself walked completely through the fall. It was a fun and refreshing way to end our trip.