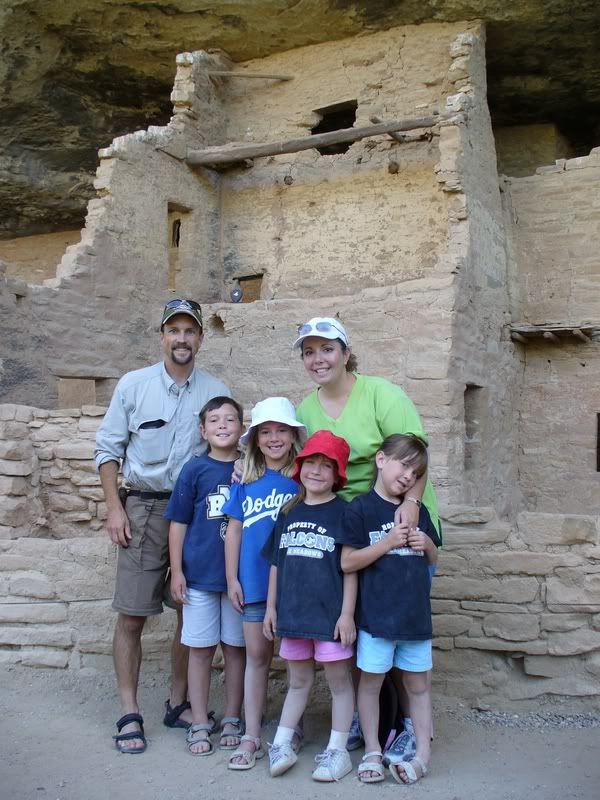 After a good night sleep and a yummy breakfast at the hotel, we drove back up the winding road to the ruins. Before reaching the first site we encountered a mama turkey and about a dozen of her babies crossing the road. It was quite a funny thing to see. Our first stop was at
SPRUCE TREE HOUSE

.
This is one of the self guided tours, so you have a little more freedom and time to poke around. We started so early that the temperature was still relatively cool and not many people we in the site yet. There were many Rangers walking in the areas that were off limits. I was so jealous...I think it would have been so neat to go back into those areas and poke around more. The is a Kiva in at Spruce Tree House that has a cover on it and visitors are allowed to climb down into it. The first thing you notice when you first get down there is how duty and dark it is. This was one of my favorite experiences even though I felt a little claustrophobic in the enclosed space. There was also an area where the Anasazi's would grind there corn. That was also quite interesting. After spending about 45 minutes there we left and walked back up the hill and headed down the road to our next site.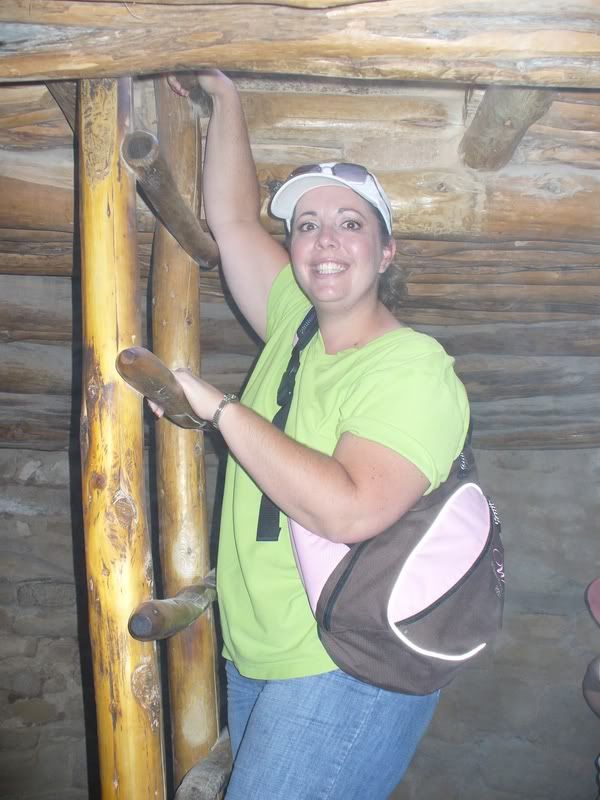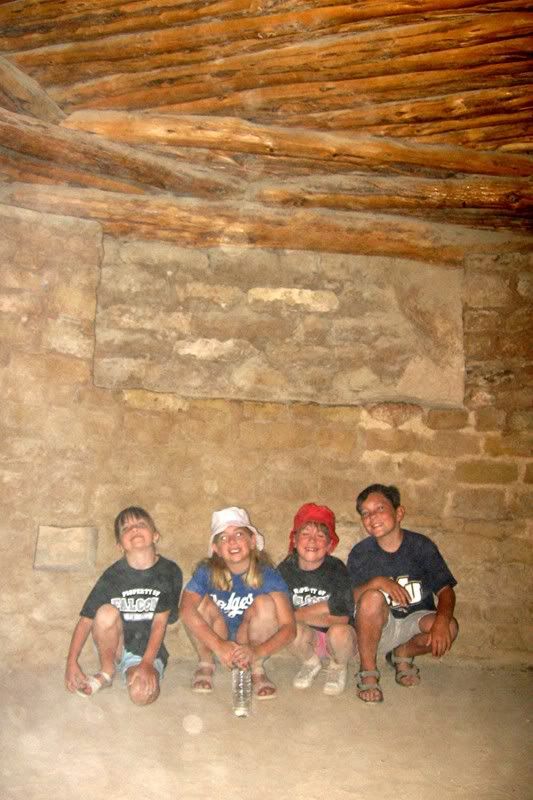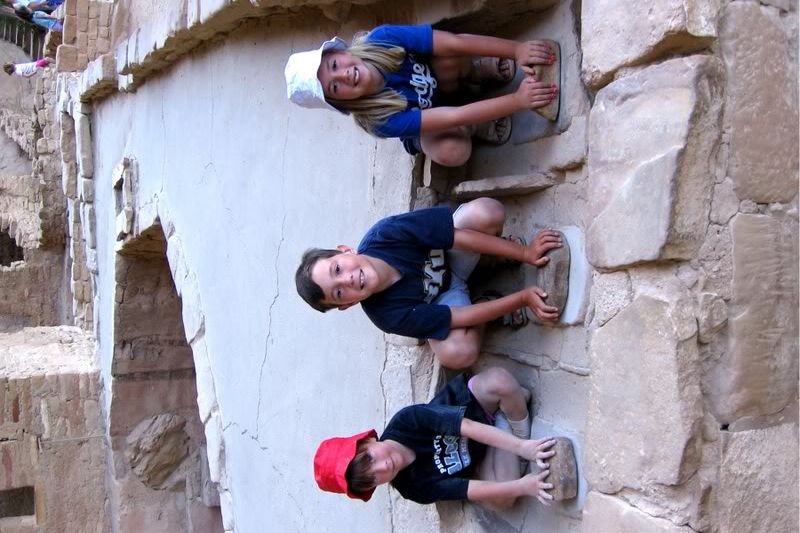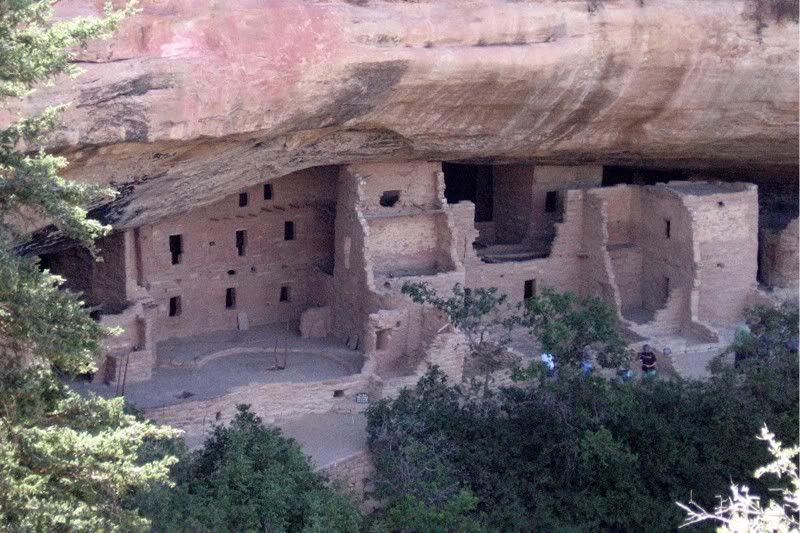 We next drove the
MESA TOP LOOP
. This area has more Pithouses and dwelling that the Anasazi lived in prior to inhabiting the cliff dwellings. It was interesting to see some of these site. They were so much more primitive compared to the craftsmanship that was exhibited in the cliff dwellings. There was even a site where you could see the progression in craftsmanship. As visitors you were not allowed down into the site, which was a little frustrating to the children, but Steve and I still found it all quite interesting. As we continued the drive we could see other cliff dwellings that were unreachable. Soon you realized just how many of these cliff dwellings were peppered through out the gorge.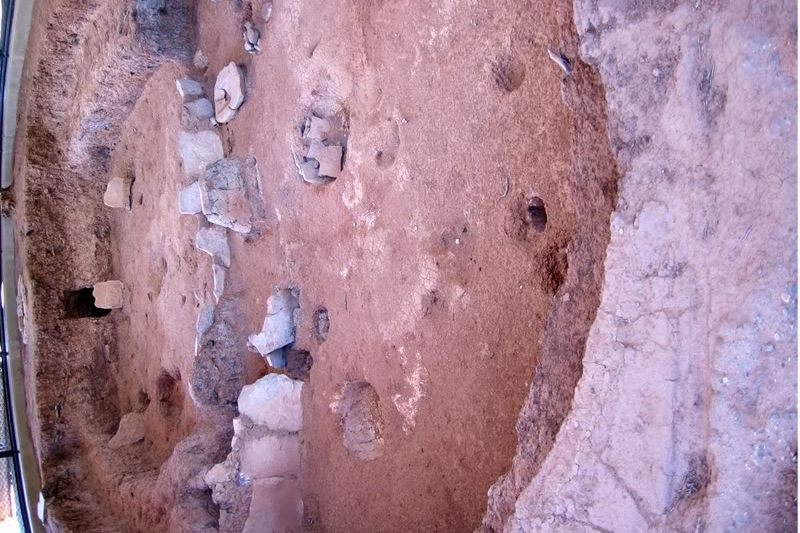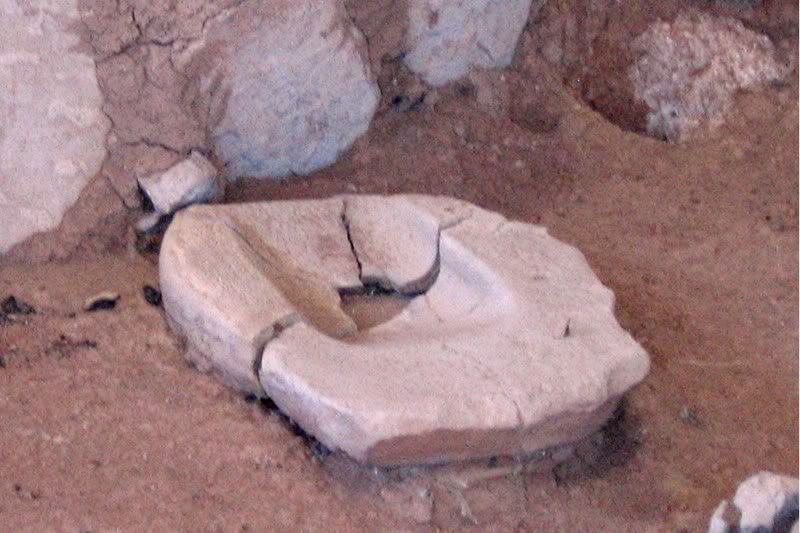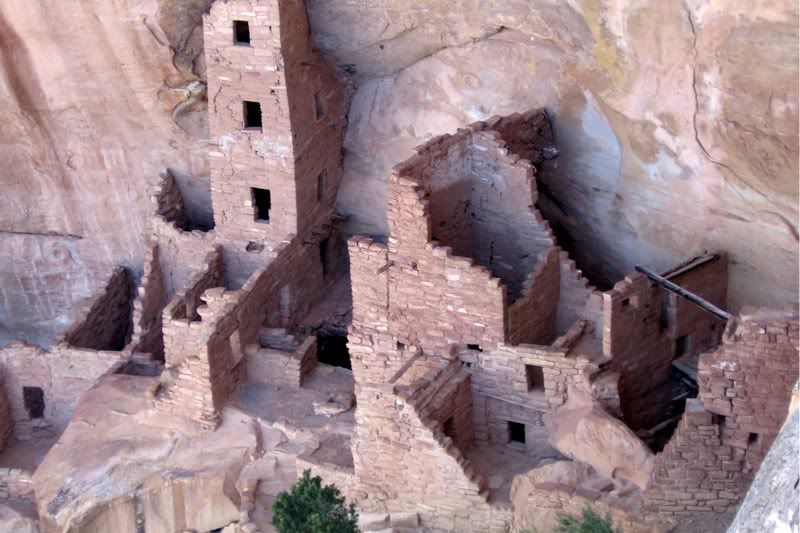 The Steve and the children's final adventure was the guided tour of
BALCONY HOUSE
. I decided to stay back to read my book when I heard of the 40 foot ladder that would have to be climbed and the small tunnel to be climbed through. From what Steve and the kids said about the hike it was quite fun and interesting. It was quite thrilling especially since it was right on the side of a cliff.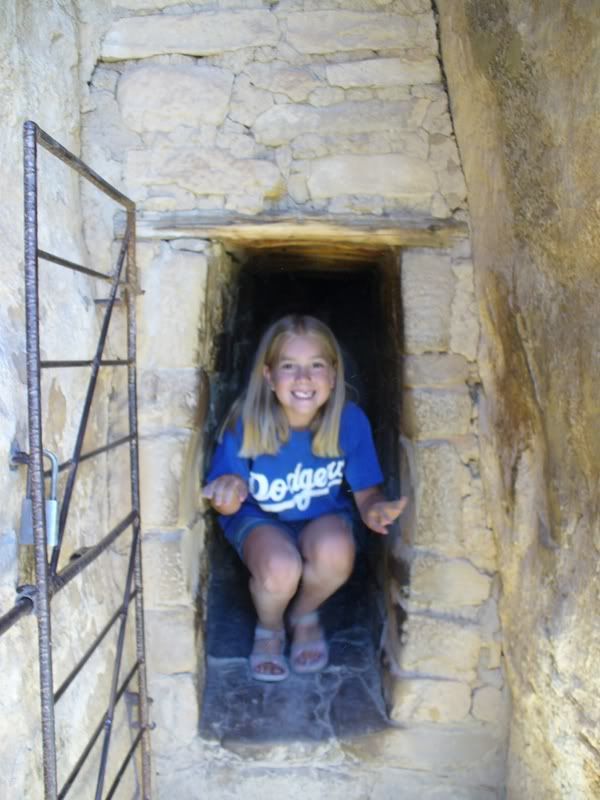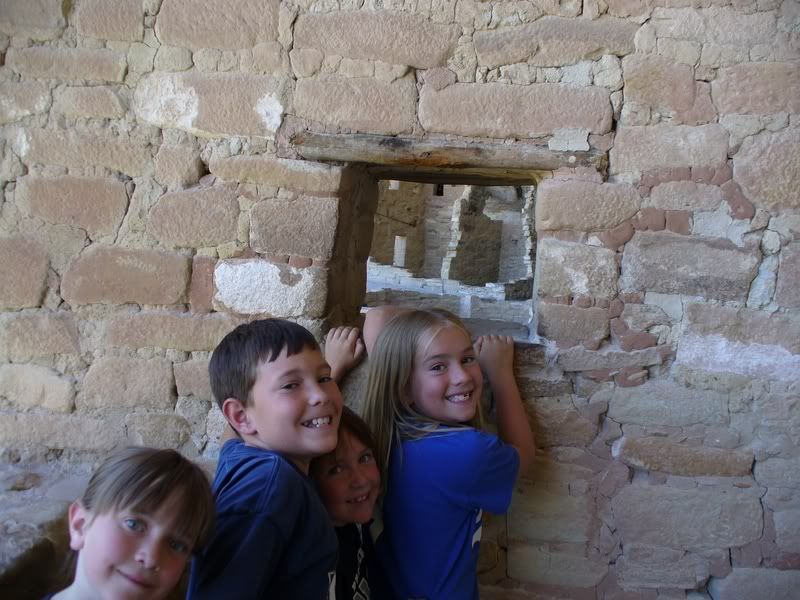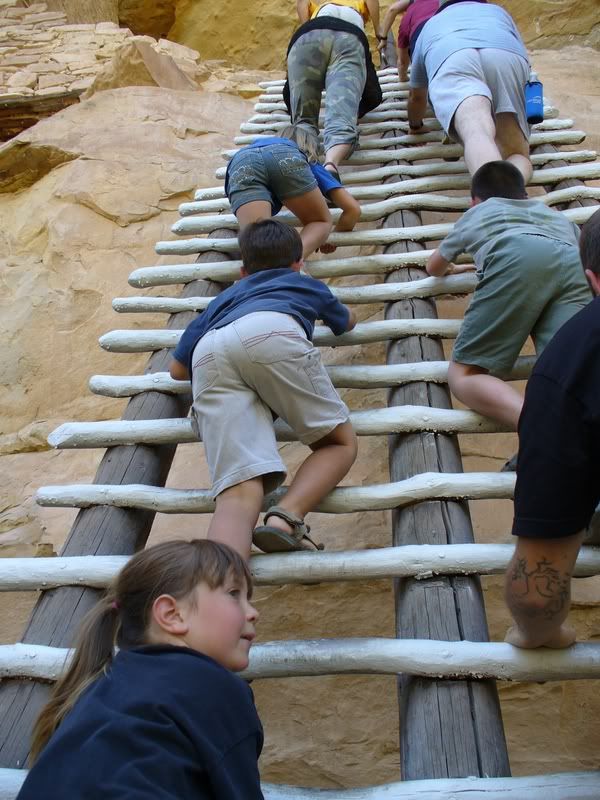 When Steve and the kids returned we found some picnic tables to sit at and eat our lunch. As we sat there and planned out what to do next, Steve and I both agreed that we had seen and experienced so much and to keep from getting completely overloaded, that it might be best to end our trip even though there was another loop that we still had not investigated. We left the park and returned to our hotel to swim, eat supper and pack up so that we could make the drive back to home the next day...but the adventure was not completely done yet...