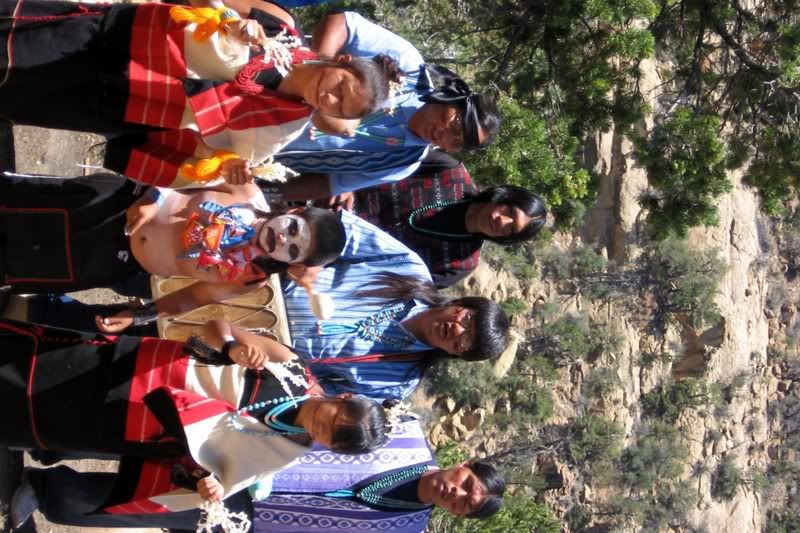 We left our hotel in
Cortez
on Sunday morning and drove to Mesa Verde, which was only 9 miles away. The road that leads up to the ruins is only about 20 miles, but it took nearly 40 minutes due to the windy roads. We checked into the Visitors Center and it was there that we learned we could see some
HOPI DANCERS
performing at the Amphitheater. It was interesting to watch. The children that performed seemed a little less than excited to be doing it. They did a dance to signify that gratefulness of a good harvest. Once they were done
performing
the children were allowed to come dance along with the Hopi children.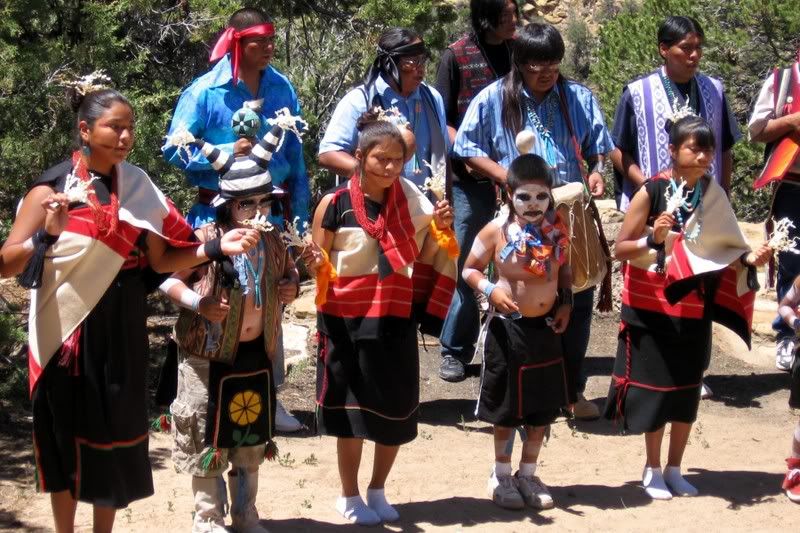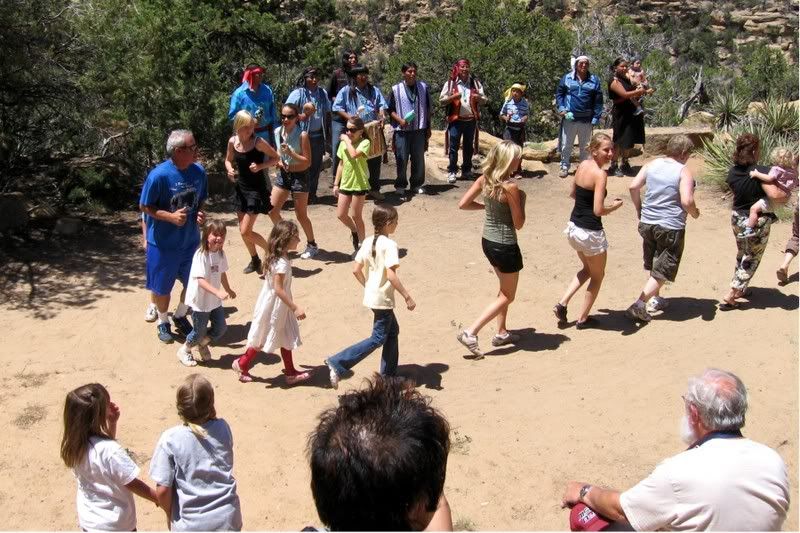 After having lunch, we went to take the tour of the
CLIFF PALACE
. My 1st view was just BREATHTAKING. We walked down the path to the site, which is where the Park Ranger gave of an
overview
of the
Anasazi
(
ancestral

puebloan
) People and what their lives were like living there on the side of a cliff. We were not permitted to wander much at this ruin
unfortunately
. The ranger did give us some
explanation
of the
Kiva
and the purposes of the different holes and crevices. Once our tour was complete we climbed back up a ladder and exited the cliff dwelling.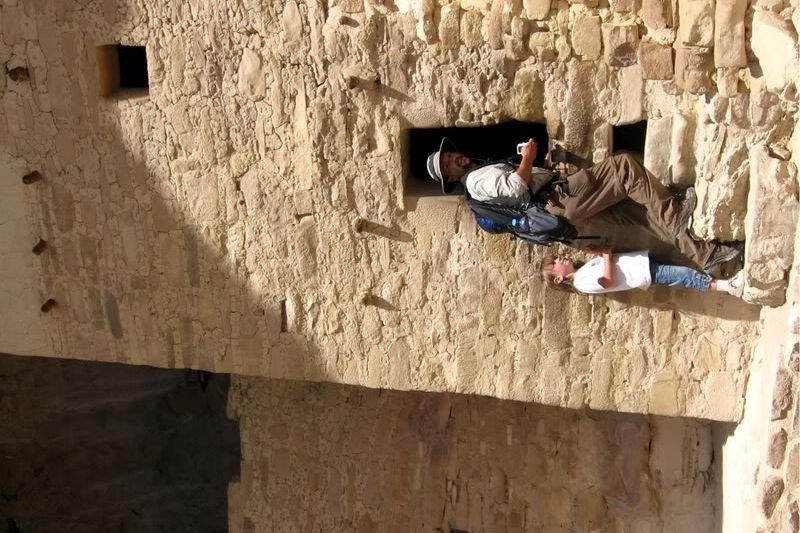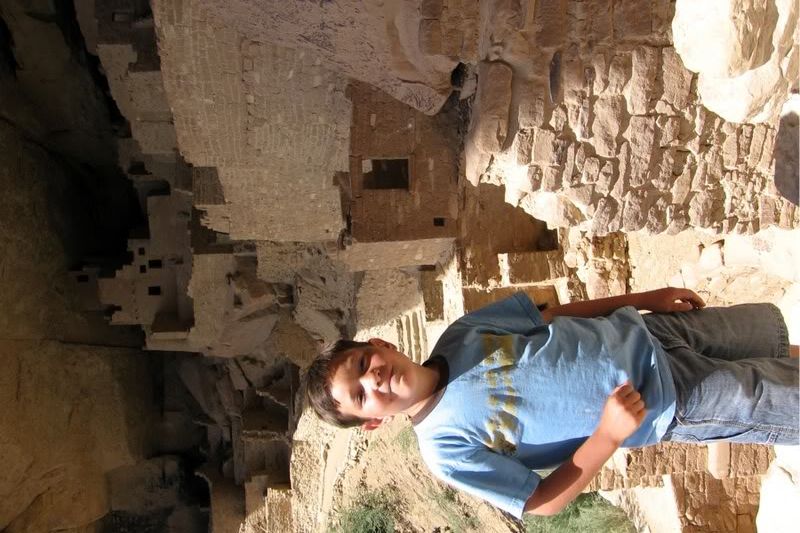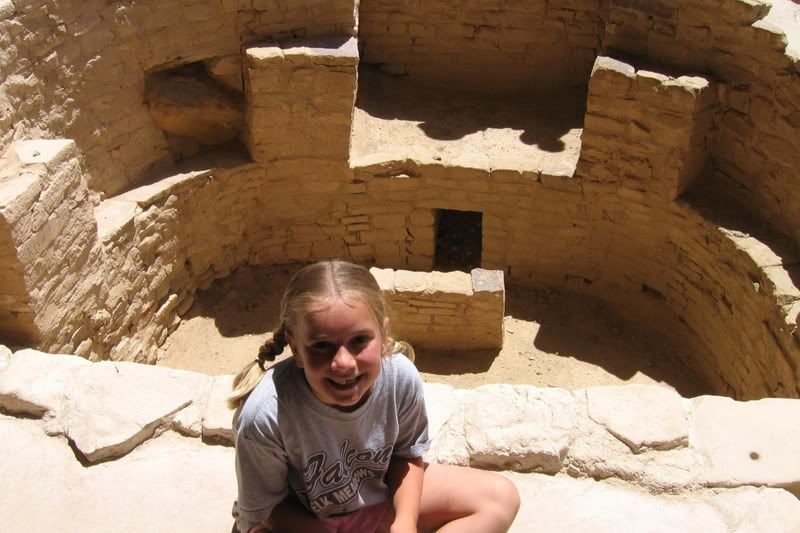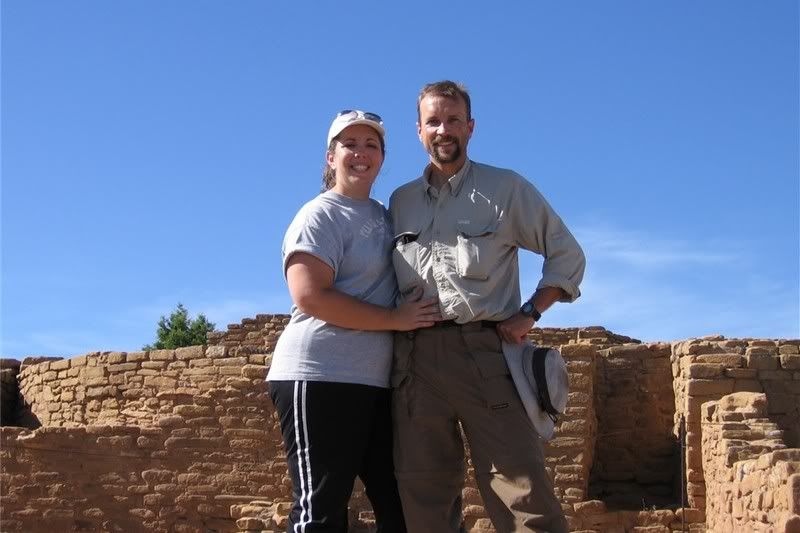 We visited the
MUSEUM
where there were dioramas of the history of the
Anasazi
. There were also TONS of artifacts. Examples of the baskets and pottery. There was a set of crutches that had been made, animals made of twigs, ropes made from hair or yucca, It was incredible to see how creative they were with the resources they had around them.
On our way out of the park we stopped at an area named
FAR VIEW SITES
. We finally had the chance to wander a little more freely around the ruins. We saw some awesome
kivas
, lots of different rooms and even an area where they would grind their foods. Steve and the kids walked to an area named Mummy lake which use to be full of water, but has since dried up. The hardest part of being in this area with the children was having to keep telling them, "NO". They would want to climb down into the
Kivas
and go into areas that were chained off. They are so curious and so couldn't understand why they would not be allowed in to discover more treasures.