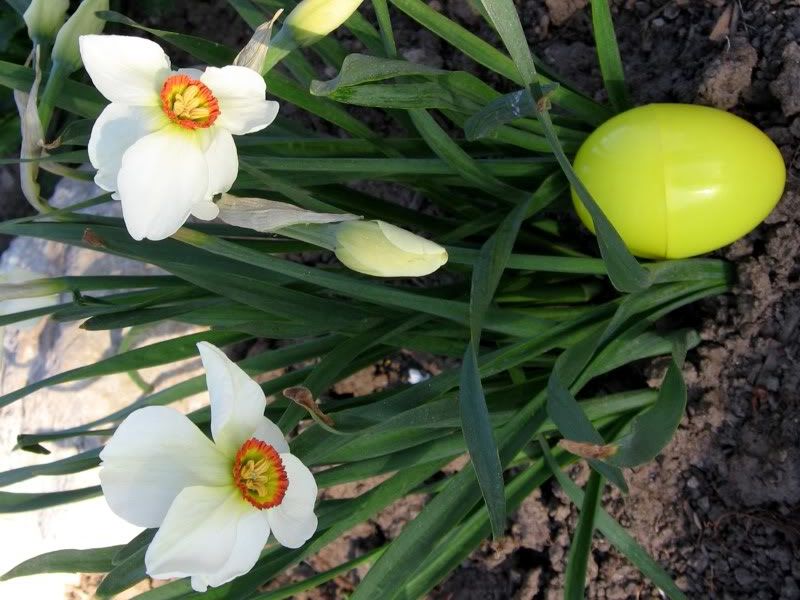 Saturday morning was our third year hosting, along with our friends the
Duves
, a neighborhood Easter Egg hunt.
Flyers
were
distributed
early in the week to all the houses in the neighborhood. Then the families that were participating would bring 6 filled plastic eggs to either our home or the
Duve's
home. This year we had 16 families participate.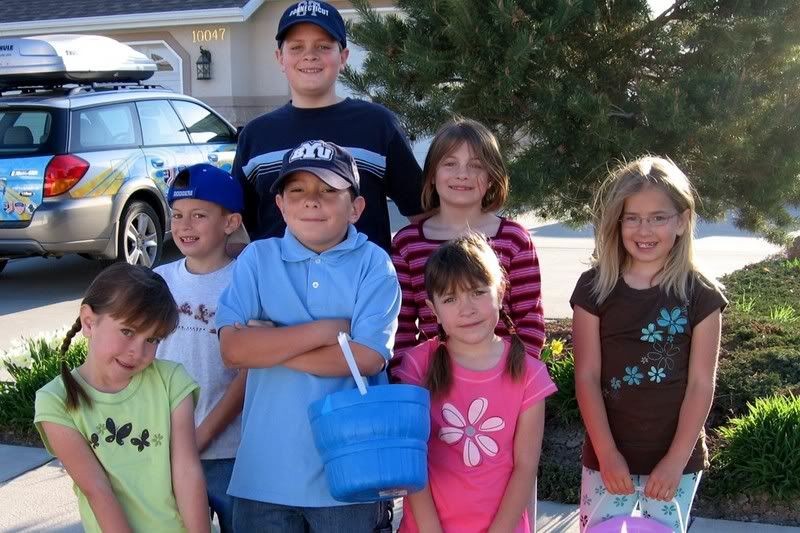 The night before the hunt. Our family spent the night at the
Duve's
home. Due to a small flooding in our kitchen back in February, we needed to get our wood floors sanded and refinished and decided to have it done this same weekend. The
Duves
were kind enough to let us stay the night at their home. Our other friends the
Nighs
came over also for games. We played a round of Hand and Foot (
btw

-Steve and I won
)After the
Nigh's
left to put their kids to bed and get a good night's sleep, b
oth
we and the
Duves
decided to stay up a little longer and play another card game named
Nertz
. We finally went to bed at 2:00 am only to have to get up about 7:00 am to hide the eggs for that morning's hunt. YIKES!!!!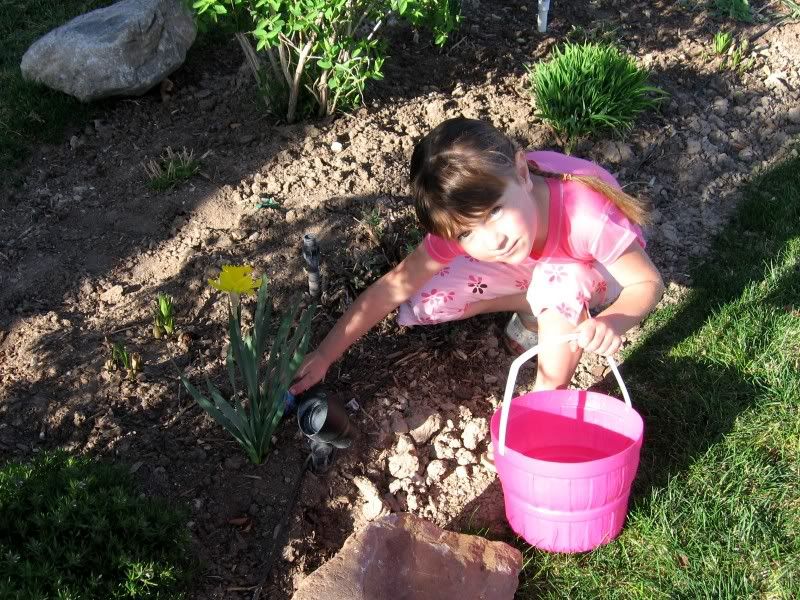 We had a few of the
Duve's
neighbors also allow us to use their yards to hide the nearly 300 eggs.
Dayna and
I were in charge of hiding the ones for the little
kidlets
and Steve and Ryan took great pleasure in being c
reative
with their hiding of the older kid's eggs.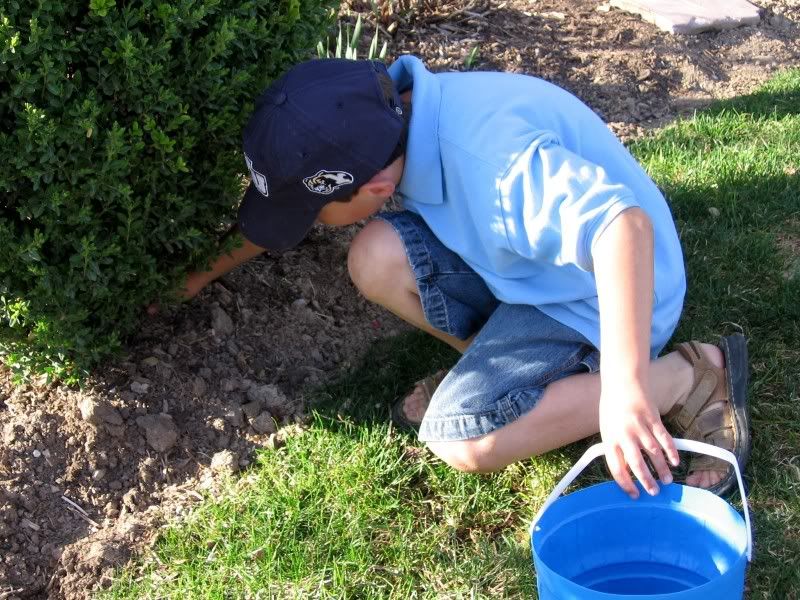 People began to gather on the street outside both of our
cul
de
sacs at 8:15 am. The children were obviously excited to begin the quest for candy filled eggs, while the parents looked a little less excited. We allow the little ones, age 6 years and down, a 2 minute head start to find their eggs before releasing the hounds, I mean the older kids, to find theirs. With in 20 minutes everyone had met their limit of 6 eggs and many of the kids were seated on lawns going through their booty.