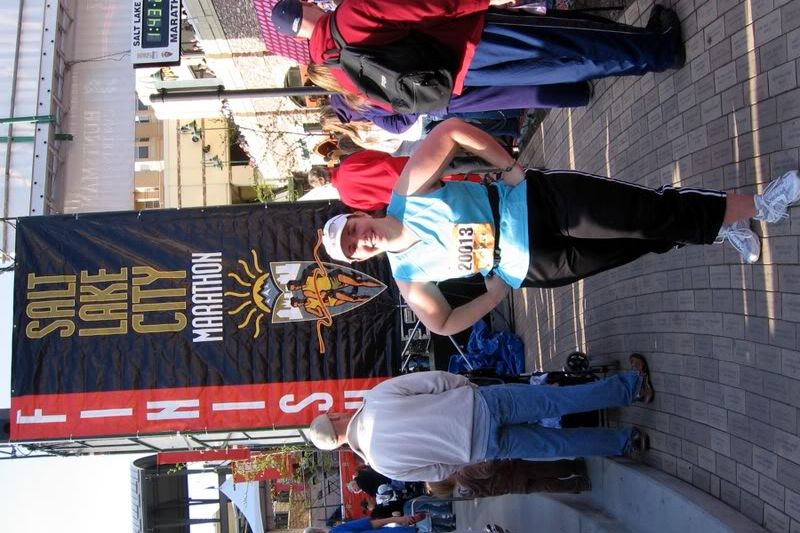 Steve and I drove into Salt Lake City Friday afternoon. Before going to my parent's house, we stopped in at the Salt Palace and picked up our racing packets. We walked around after picking up the packets and shirts and got free samples of all sorts of "energy foods". Some were kind of yummy, some just plain strange. After leaving there we went to the Salt Lake house and ate the spaghetti I had made that morning. We decided to stay in Salt Lake to make easier on us Saturday morning getting to our starting areas.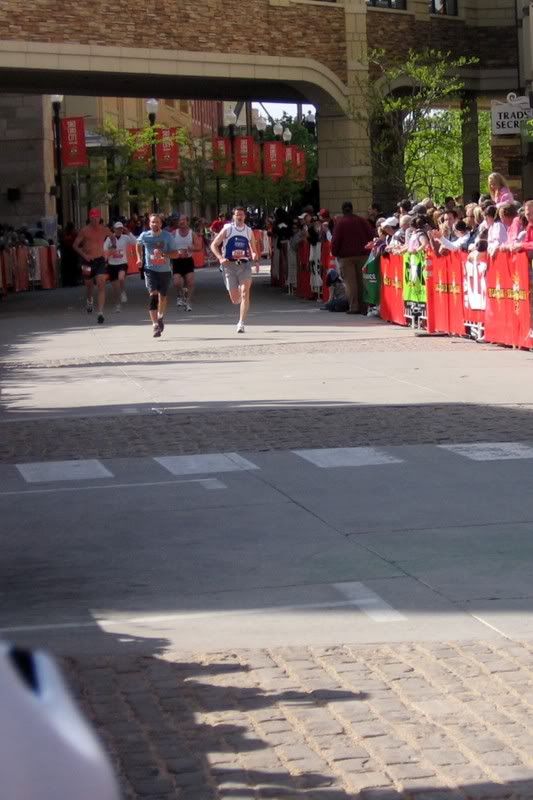 This year I ran in my 2
nd
5K, but Steve decided late last year he was going to attempt the marathon this year. He has spent the last 7 months training for the marathon, only to have problems with his knees about a month ago. He did get a
cortisone
shot a few weeks ago, but I know he has been very nervous as to whether or not his knee was going to hold out for the entire 26.2 miles. He was at the starting line at the University of Utah at 6:30am this morning. My parents dropped me off at my starting position at Liberty Park at 7:00 am. I was a little nervous to be doing this all alone, but I did not focus on that too much.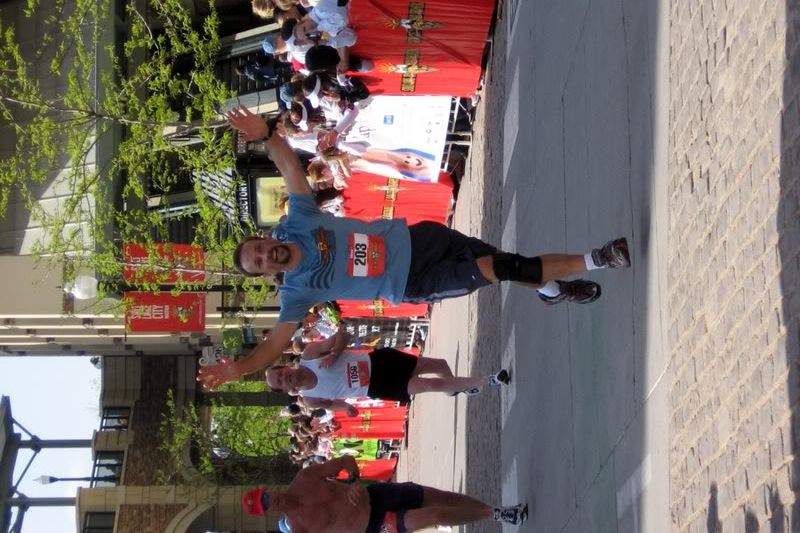 Jogging/walking was how I made my way through the streets of Salt Lake. I knew I would not be able to run the whole thing, but I did want to better my time from last year. I believe I did. At the time of this posting they had not officially posted times. I did run into the long strip at the Gateway while I listening to "We Are the Champions" by Queen. I looked for my parents and my
kidlets
so I could wave at everyone, but did not see them. Once I crossed the finish line I had my timing chip removed and got all the goodies, especially the WATER!! After kicking
around
back there I called mom to find out where they were only to find out they had NO IDEA I had made it in. I was a little disappointed, but TOTALLY understand, there is so much going on, so many people running in at approximately the same time. Once I caught up with everyone Pop took a picture of me to prove I had been there.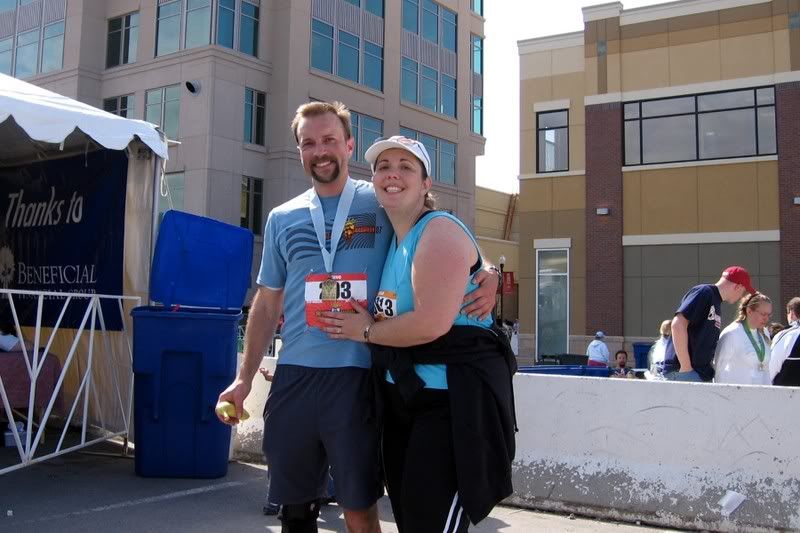 We then settled in to watch for Steve's arrival. As the marathoners began to
trickle
in, we saw some people so exhausted they literally could not cross the finish line on there feet. I watched 2 runner actually fall down within feet of the finish line. One man crossed the line on his hands and knees and then was helped into a wheelchair. HOLY HANNAH!!! After watching these couple of episodes, I was so nervous I might get a call on my cellphone saying his knee had given out and we needed to pick him up, but I am ecstatic to say I GOT NO SUCH PHONE CALL!! At about 3 hours and 28 minutes, we saw Steve coming toward us. I put my camera on rapid fire and just started shooting and screaming!!! I am actually more proud of his accomplishment than I am of my own. I know he was not the "official" winner of the marathon, but in my eyes he was the
winner
. I watched Steve in the last few months work so hard and struggle with minor setbacks and it was incredible to watch him accomplish this INCREDIBLE GOAL. I have always had this deep admiration and respect for Steve and that has increased after watching him cross that finish line this morning.
Look for us at the 5

th

Annual Salt Lake Marathon in 2008.