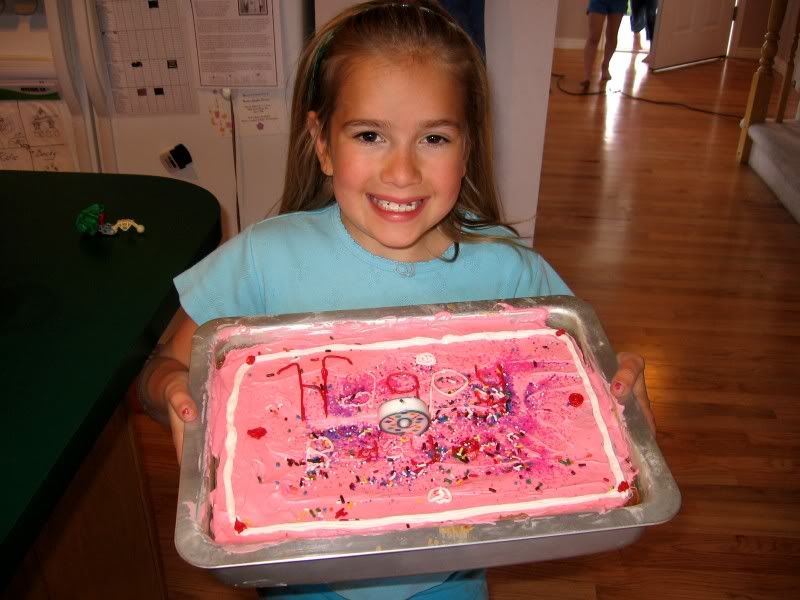 Sunday was
Ysabelle's
9
th
birthday. These 9 years have gone by so quickly. I remember very clearly the day she was born. I was being induced...my blood pressure was a little high at my last doctor appointment. I am sure hoeing and gardening in the back yard right before the
appointment
did not help. Once her induction began it took no time for Belle to come into the world. Actually she was quite eager to get here. My parents and Steve's parents tended Zack while I spent a couple of nights in the hospital and Steve stayed with me to help out. Our last evening there, the hospital fed us a nice candlelit dinner as Belle stayed in the nursery. After the dinner we went back to the room and Belle joined us. We turned on the radio and dance, the 3 of us. I keep that one moment on the top of my collection of memories. Steve, me and our beautiful, perfect baby girl having a quiet moment, just the 3 of us.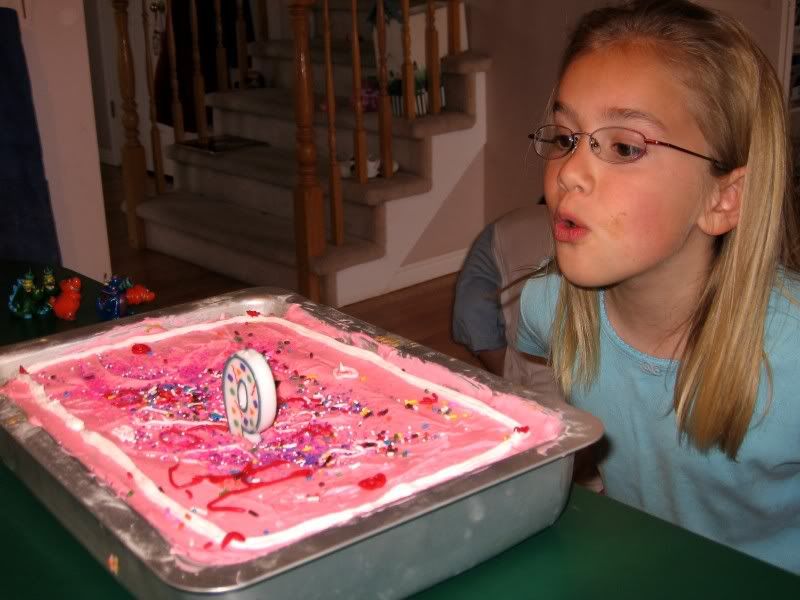 This year for Belle's birthday we decided to not get "things" for her birthday, but instead to "do" things. It all began with Belle getting to make and decorate her own birthday cake. She was so excited after church when when announced
what her
1st gift was. Then after dinner and while we enjoyed the cake and ice cream Belle opened the rest of her presents. I gave her a gift certificate to
goto
a salon and get a pedicure and manicure. Then Steve's certificate was to go on a date with him to
Cabelas
. She did get a few gifts from the grandparents which she thoroughly enjoyed.