We celebrated Steve birthday one day early. He worked most of the day at the pharmacy, but this morning the children presented him with the salt dough sculptures that they had made a few weeks ago. Zack made him a turtle that Steve could put his loose change into, Belle made him a photo holder in the shape of a snail, Katie made five daisies that represented me and the other four kids, and Becky made a pencil holder that once you get the pencil stuck it him, he looks like a porcupine. Very cute.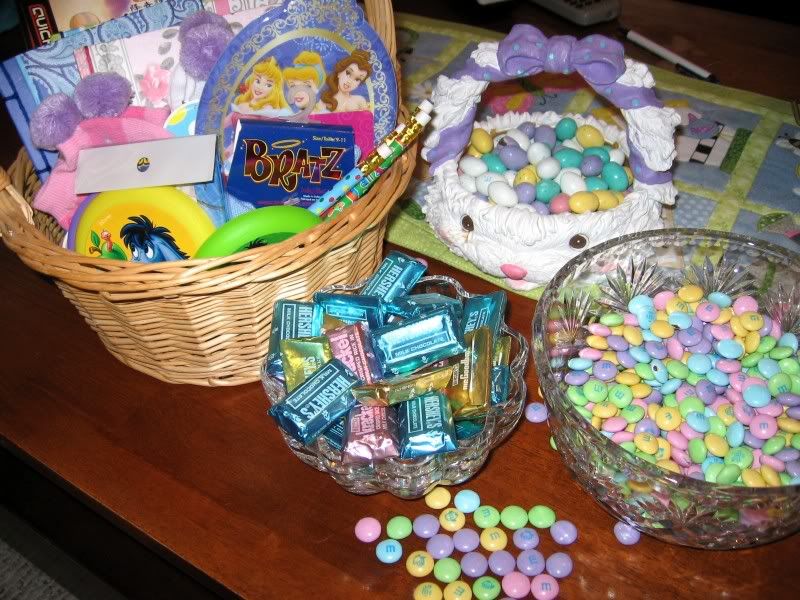 While Steve was at work, the kids and I watched the two Sunday sessions of General Conference. I tried something new this time. The kids would pick a word before the speaker began and they would have to listen for that word. Every time the speaker said the word and they heard it, they would get an M&M. Once they got 5 M&Ms they could trade up to a miniature candy bar and after 5 candy bars they would trade up for a toy I got from the dollars store. It really seemed to keep their attention. When I would ask what the talk was about or what they had learned they could answer me.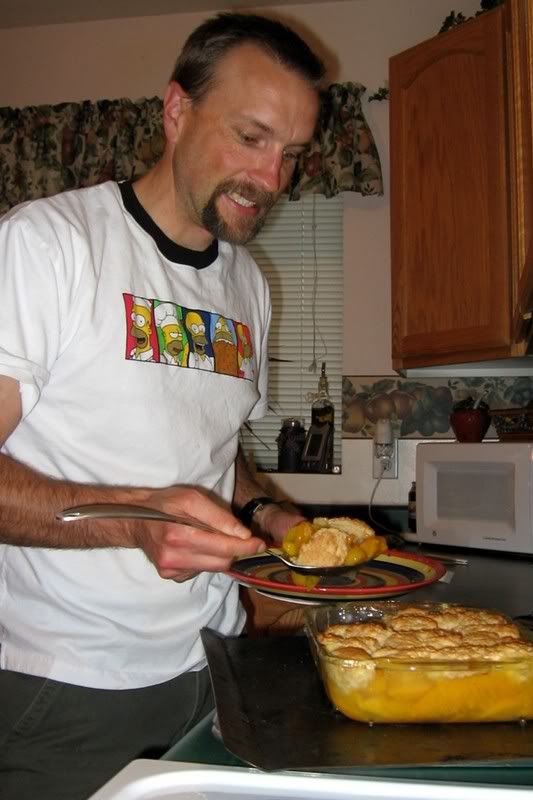 After Steve finally got home, we had a yummy Sunday supper:
Bar-B-Que Steaks
Baked Potatoes
Corn
Green Salad
The best part was for dessert I had made a Peach Cobbler. I have NEVER made a peach cobbler, but Steve loves fruity desserts. So I thought that would be better than a birthday cake. He was pretty happy with it too. He tried to wait until everyone had finished their dinner, but then couldn't wait any longer and finally broke down and dug into the cobbler.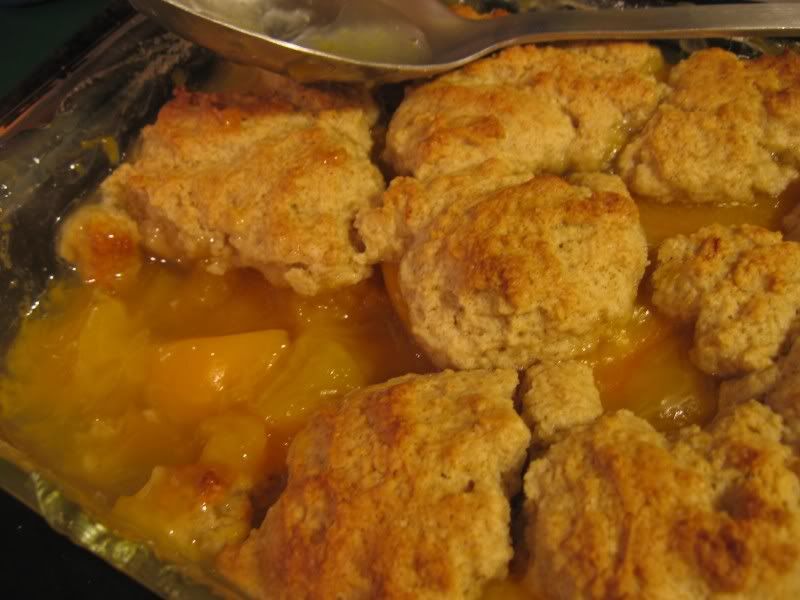 Tomorrow morning we leave for our Anniversary/Steve's birthday trip to Las Vegas. My Mom and Pop are watching the kids while we are gone. Since..." whatever happens in Vegas, stays in Vegas..." we'll see if I can share what happens during our trip.